Tea export value to China skyrockets
The export value of Vietnamese tea to China in the first two months of this year quadrupled from the same period last year, according to the General Department of Vietnam Customs.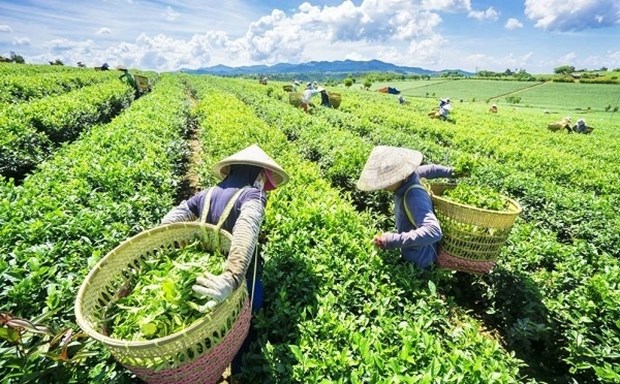 Illustrative image (Photo: vov.vn)
China imported 426 tonnes of tea from Vietnam in the two months, representing rises of 121% in volume and 411.2% in value.
The average tea export price in February alone surged by over 10% to more than 1,641 USD per tonne.
China's reopening of its border after the COVID-19 pandemic is the main factor behind the strong growth of tea exports to this huge market, reported the Ministry of Industry and Trade.
Tea exports to Pakistan also enjoyed an upward trend, reaching 5,300 tonnes worth 9.4 million USD, up 5.8% in volume year on year.
Although Taiwan (China) is Vietnam's second largest tea consumer, tea exports to this market declined slightly over the two-month period. Statistics show Vietnam shipped 1,500 tonnes worth 2.4 million USD to the market, down 8.1% in volume but up 3.8% in value year on year.
Statistics also indicate that while tea exports to Russia, Indonesia, and the United States saw sharp falls, exports to other markets such as Iraq, China, and Saudi Arabia increased significantly.
Overall, Vietnam exported 13,600 tonnes of tea worth 22.6 million USD in the reviewed period, down 7.9% in volume and 3.1% in value compared to last year's corresponding period, but the average export price of the product picked up 5.2% to more than 1,643 USD per tonne./.
VNA