90 nationwide outstanding works honored for external information in 2018
On June 7, Central Propaganda and Training Commission, the Central Steering Committee for Central External Information coordinated with Vietnam News Agency and relevant units to organize the National Award Ceremony 2018 for external information affairs in Hanoi.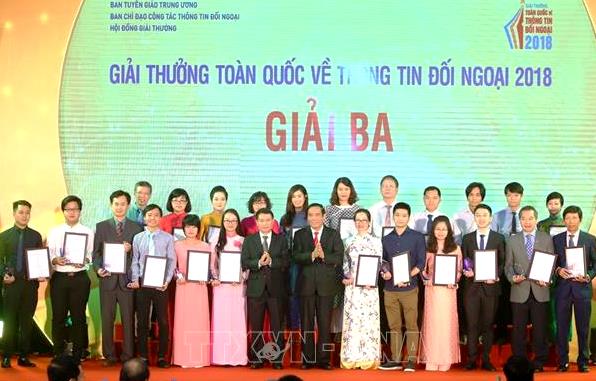 The 3rd prize winners are presented awards (Photo: TTXVN)
Politburo member, Prime Minister - Nguyen Xuan Phuc; Politburo member, Secretary of the Central Party Committee, Head of the Central Committee for Propaganda, Head of the Steering Committee for External Information Affairs - Vo Van Thuong and leaders of departments, ministries and central branches; representatives of news agencies, press and publishing agencies and the award winners attended the ceremony.
The National Award 2018 for external information attracted nearly 1,000 works by authors and groups of authors from more than 130 central, local press agencies and 12 nationwide publishers, experts, foreign journalists and overseas Vietnamese.
The works are presented in 13 languages of 8 types: Vietnamese printed newspapers; Vietnamese online newspapers; foreign language printed newspapers; foreign language online newspapers; radio; Television; photos and books.
As a result, the Organizing Board selected 90 outstanding works to honor at the National Awards Ceremony 2018 for external information, including 8 first prizes, 17 second prizes, 25 third prizes and 40 consolation prizes.
According to the evaluation of the Deputy Head of the Central Propaganda Committee, the Standing Deputy Head of the External Information Affairs, Head of the Award Steering Committee - Bui Truong Giang, the exam-entered works 2018 are high professional quality with diverse topics and contents, mentioning all issues of external information, ensuring topical issues, promptly conveying to people in the country, international friends and overseas Vietnamese information on the country's political events-external affairs, outstanding international cooperation activities in 2018; beautiful image of the country and people of Vietnam.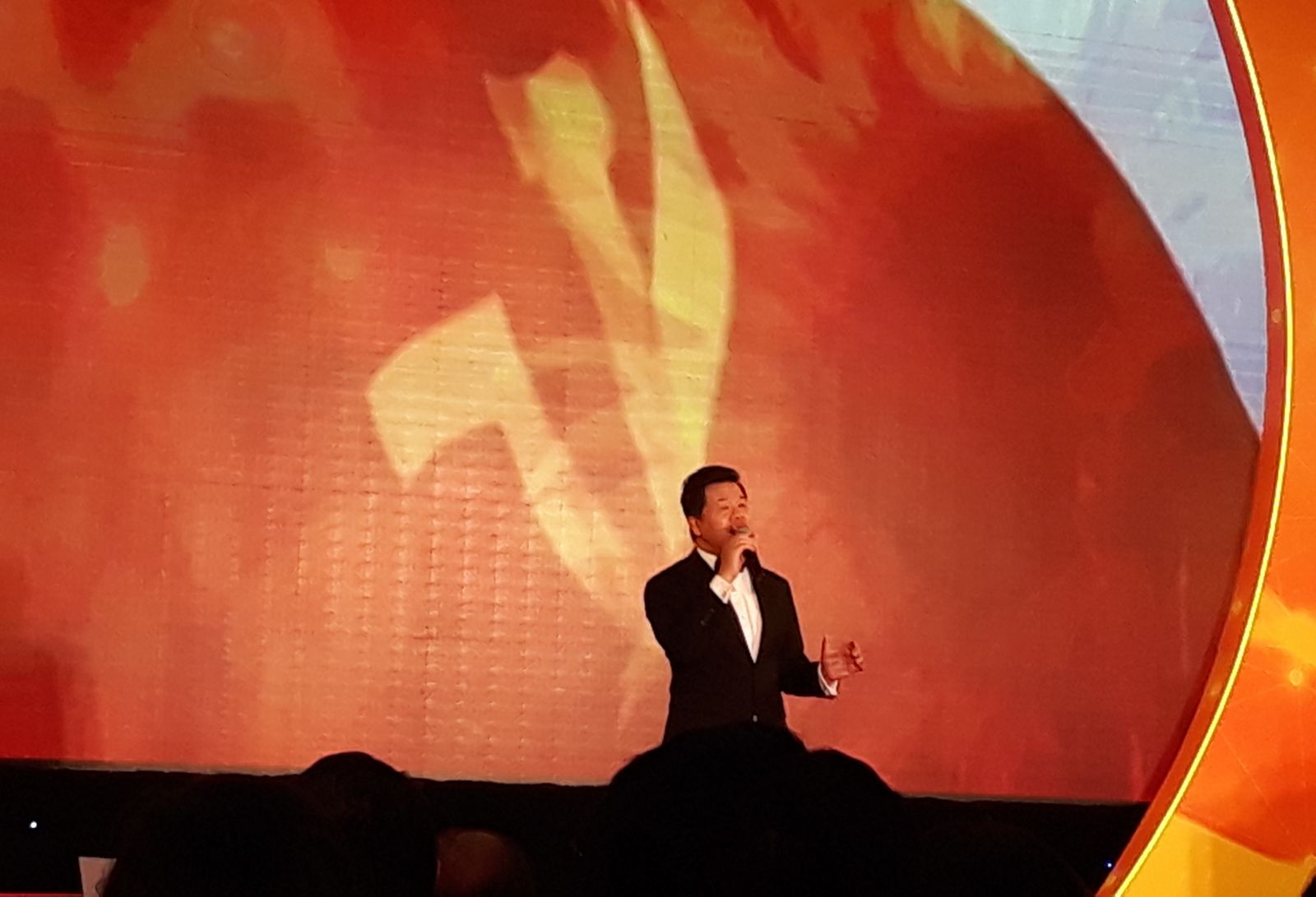 Music performance to welcome the ceremony
Politburo member, Prime Minister - Nguyen Xuan Phuc congratulated the success of the award, the authors and groups of authors won the awards and praised the Organizing Board for its positive and effective contributions.
Simultaneously, the Prime Minister suggested relevant agencies and forces doing external information need to thoroughly grasp, effectively implement the policy and guidelines of the Party and State on information work for foreign; investment in facilities and training of high quality human resources to effectively serve foreign information activities; create conditions for authors, reporters, editors of press and publishing agencies to work in political events - the country's great foreign relations, cultivate experience from practice, create many external products are of high quality.
It is known that National Prize for External Information has been held for the 5th time and Vietnam News Agency has been selected as the standing award agency for the 2nd time. Other alternate prize agencies are Vietnam Television, Voice of Vietnam and Nhan Dan Newspaper./.
By Phong Nha – Translated by Duc Tam