Cooperatives' activities go in practicability
After four year implementation of Cooperative Law, collective economy with cooperative -the core - has seen the improvement in quality and effectiveness manifesting the vital role in social-economy and politics evidently.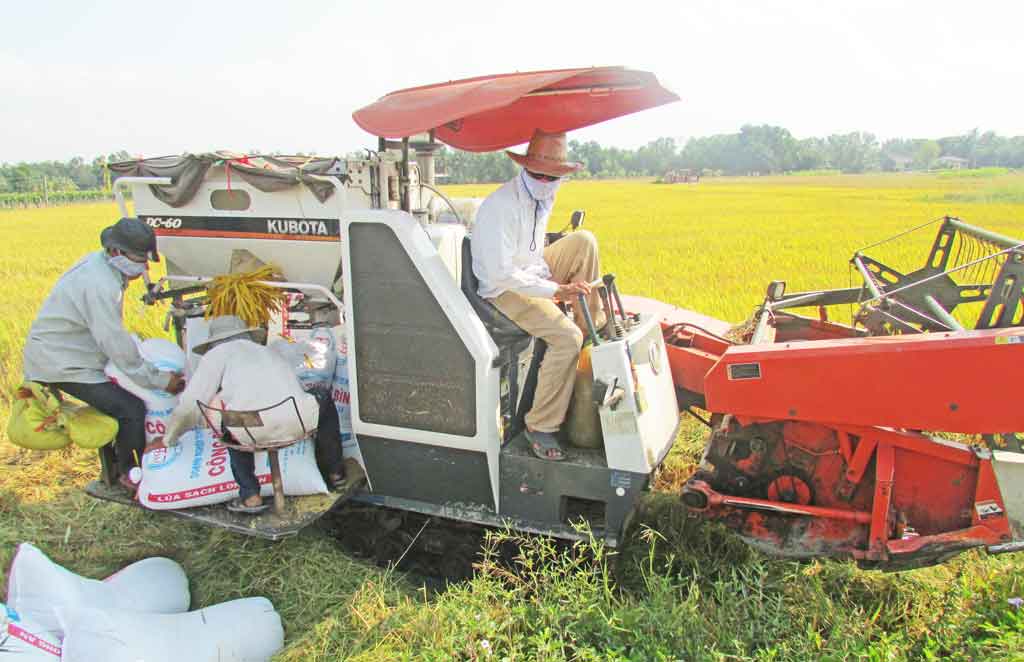 Cooperatives keep important role economy
The government office and the Ministry of Investment and Planning December 6 jointly organized the national online meeting to review the implementation of cooperative law applied in 2012 under the presidency of Politburo member and Deputy Prime Minister Vuong Dinh Hue while Deputy Chairman of the Mekong delta province of Long An Nguyen Van Duoc led the meeting held in Long An.
The 2012 Cooperative Law approved by the National Assembly on November 20, 2012 officially took effect on July 1, 2013. It learned lessons from countries in the world being suitable with the new trend of cooperative development in the country which stipulates the nature of cooperatives activities to create administrative legislation framework for the cooperative growth.
At present, the country has 20,768 cooperatives with 6.2 million members of whom, some 6,378 are members of new-established cooperatives (in 2017 over 2,000newly set-up cooperatives and 43 cooperative unions, decreasing one cooperative union compared with 2013.
After the cooperative law took effect in 2012, Long An province has 2 cooperative unions. Long An and Can Giuoc has one more cooperative union; total number of 133 cooperatives. Of which, 119 cooperatives have been set up. For years, activities of collective economy and cooperatives are quite stable. Cooperatives are responsible for its activities; no economic form can be compared with.
Deputy PM Vuong Dinh Hue highly valued achievements in localities for years. He stressed to continue the effectiveness of cooperative law since 2012, localities have focused on increasing information of cooperatives' role and importance of cooperatives in relating to the residential community. Moreover, locality authorities should petition their difficulties, barriers in carrying out duties to relevant agencies for facilitating local cooperatives' activities.
Additionally, Mr. Hue said it should raise realization of the entire machinery of state because it needs new cognition in managing cooperatives with new style. Cooperatives have to prepare transparent business plan as well as learn lessons mutually to replicate good models of effective cooperatives to step up cooperatives' growth more./.
By Huynh Phong - Translated by Uyen Phuong