Dong Nai to build three bridges to HCM City
The southern province of Dong Nai has approved a plan develop three bridges linking it with neighboring Ho Chi Minh City to ease traffic pressure on the existing bridges in the area and promote local and regional socio-economic growth.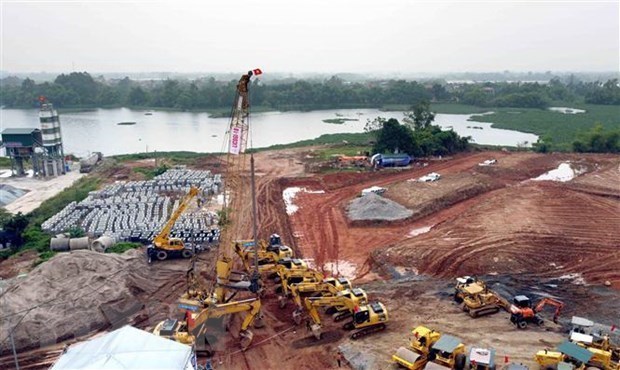 Illustrative image (Photo: VNA)
One of the three bridges will connect HCM City's Thu Duc City and Dong Nai province's Tam An commune, Long Thanh district. One will link southern HCM City with Dong Nai's Nhon Trach district, and the other will replace the existing Cat Lai ferry.
Work on the six-lane Cat Lai bridge is scheduled to start before 2025. The other two bridges will be developed in the 2026-2030 period, according to a dispatch that the Dong Nai authorities sent to Ho Chi Minh City on March 8.
Dong Nai province is located on the eastern side of HCM City. The two localities are geographically divided by the Dong Nai, Long Tau, Dong Tranh and Thi Vai rivers, but there are only two bridges connecting them. They are the Dong Nai Bridge on National Highway 1A and the Long Thanh Bridge on the HCM City-Long Thanh-Dau Giay Expressway.
The two bridges are overwhelmed by a huge traffic load. The eight-lane Dong Nai Bridge has a designed passenger car unit (PCU) of 96,000 per day, but it is currently handling 216,000 PCUs.
Similarly, the actual PCU recorded on the four-lane Long Thanh Bridge is 65,000, while its designed capacity is 48,000./.
VNA