Eight-month industrial production up 9.5 percent
The industrial production index in the first eight months of 2019 saw good growth of 9.5 percent year on year, according to figures released by the General Statistics Office (GSO).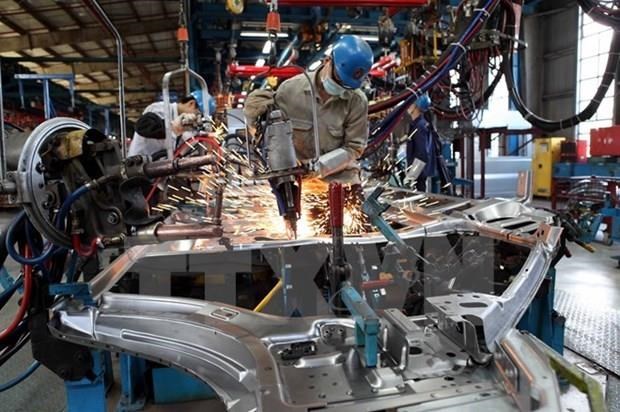 Illustrative photo (Source: VNA)
The processing and manufacturing sector led the growth with a 10.6 percent increase. However, this is lower than the growth rate of 13.1 percent in the same period last year.
It was followed by the electricity generation and distribution sector with a 10.2 percent rise, and the water supply and waste, waste water treatment with a 7.4 percent rise.
The mining industry also reported a 2.5 percent increase in the period.
Major industrial products with high growth include crude iron, steel (up 56.9 percent), petrol and oil (42.9 percent), television (23.1 percent) and aquaculture feed (14.6 percent).
In August alone, the industrial production index picked up 5.4 percent compared to last month and 10.5 percent from the same month last year, driving by strong increases of the mining industry (14.4 percent), processing and manufacturing (10.3 percent) and water supply and waste, waste water treatment (7.6 percent)./.
VNA