Foreign media spotlights Vietnam's success in FDI attraction
Vietnam has emerged as a hub of foreign direct investment (FDI), according to the eurasiantimes.com.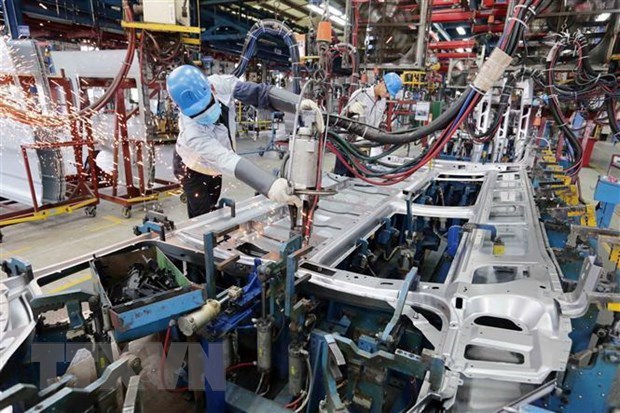 Illustrative image (Photo: VNA)
In an article published on October 26, the website said in the race to become an Asian tiger, Vietnam's FDI has averaged more than 6 percent of GDP, the highest in any emerging country, as per American multinational investment bank and financial services company Morgan Stanley's emerging markets strategist Ruchir Sharma, quoted in a report by Livemint.
The Southeast Asian nation's recent economic data shows a rise of 18 percent in exports, with a 26 percent jump in computer and component exports and a 63 percent jump in machinery and accessories exports.
Friendly business and investment policies, development of industrial zones, and ample supply of young workers made Vietnam an attractive destination for investors, it said.
Ever since, Vietnam has witnessed an annual growth rate of 10.4 percent and last year's record high of 16.12 billion USD – an 81 percent increase overall, it noted.
Even in the time of COVID crisis, the country's economy is in a good position because the government has introduced tax breaks, the delaying of tax payments, and land-use fees for businesses, revising the investment law and signing a free trade agreement with the European Union (EU), it stressed.
From July 2020, the EU has lifted 85 percent of its tariffs on Vietnamese goods, gradually cutting the rest over the next seven years, while FDI worth over 12 billion USD was registered in the first four months of this year./.
VNA