Let agricultural cooperatives be more and more effective
In recent years, the connection of production and product consumption is considered one of the important solutions, greatly affecting the production and business efficiency of the cooperatives. As a bridge to support cooperatives and members, the Cooperative Union of Long An province has implemented many activities integrating central and provincial support programs on developing collective economy (CE) to support cooperatives to build value chain production models, etc.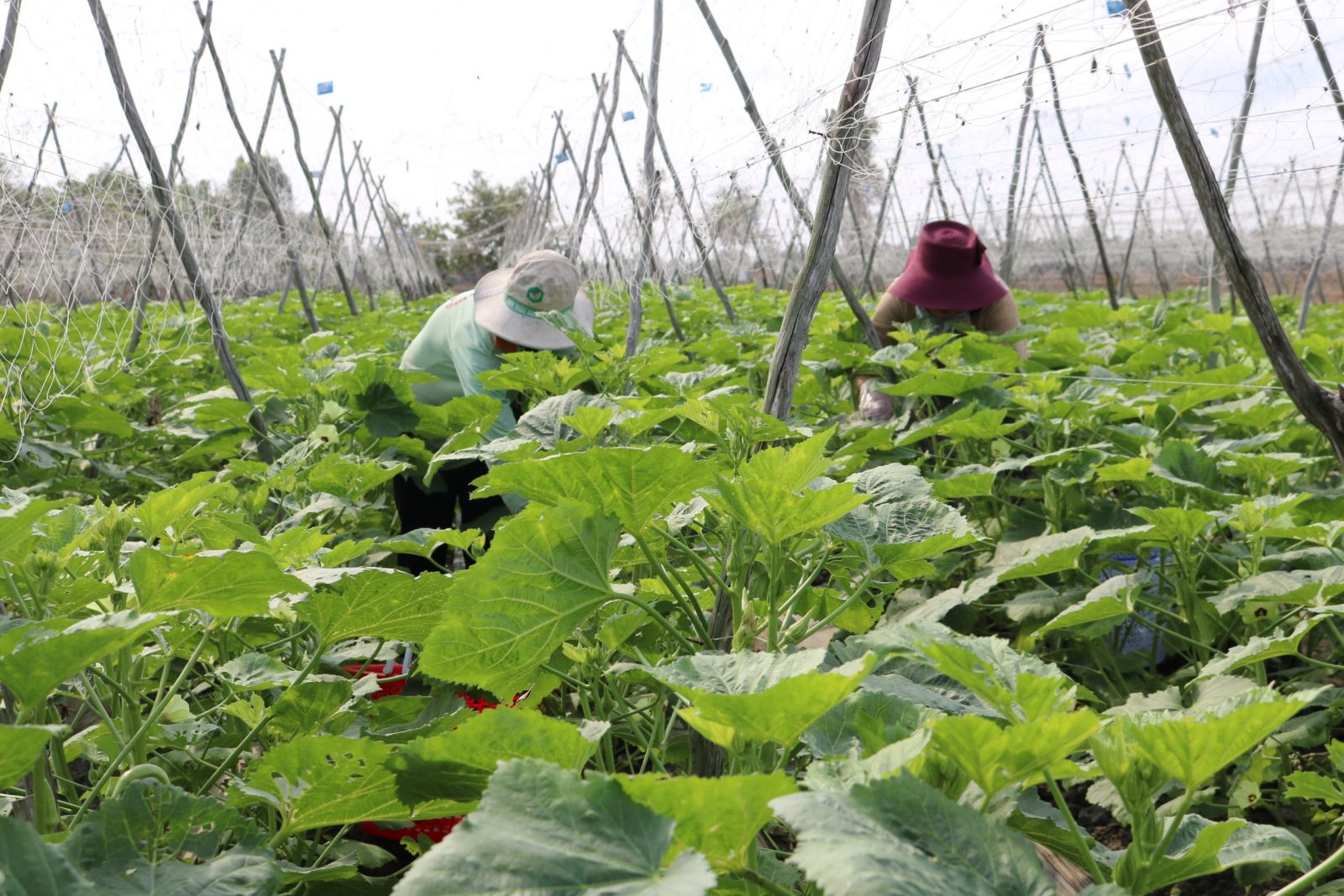 Currently, some agricultural cooperatives in the province have connection, but it is not close
According to the Vice Chairman of Long An Cooperative Union - Nguyen Hoang Huy, the province has 266 cooperatives, including 206 agricultural cooperatives. The connection of production associated with the consumption of agricultural products plays a very important role in the development of cooperatives. Therefore, the Cooperative Union has strengthened its support and been as a bridge for the cooperatives to implement chain links and sell products in recent years; this helped the cooperatives improve the capacity of management, administration and production organization for the Board of Directors, Directors and cooperatives themselves.
Previously, the agricultural cooperatives were hesitant to join the product value chain. Most farmers and cooperative members are businesses that have to deposit in advance, while businesses that sign off-take contracts do not accept this deposit. Therefore, when there is a dispute, the contract lacks a legal basis to resolve, so most of the products of the members of the cooperatives are sold through traders with unstable prices.
Director of Kien Binh Agricultural Cooperative (Tan Thanh District) - Duong Hoai An informed: "Most agricultural cooperatives often focus on input services including supplying seeds, agricultural materials, fertilizers, etc. but they do not pay attention to output services such as preservation, preliminary processing, packaging and product consumption for cooperatives as well as farmers, so the linkage of the product value chain is still lax. Checking the residue of fertilizers and drugs on the product has not been agreed by the two sides, leading to the breaking of the contract, causing the members of the cooperative and farmers to lose confidence when they participate in linking production and agricultural consumption".
Another reason why agricultural cooperatives have not really had a close connection is that they do not have a stable office and modern machinery and equipment. Many agricultural cooperatives have to rent or borrow hamlet offices or members' houses as headquarters. Most of the cooperative managers are old, limited in professional capacity and have not found a young team to inherit, and mentally rely on the support of the State, etc.
Agricultural cooperatives play an important role in the process of restructuring agricultural sector. Therefore, it is now necessary to improve the provincial agricultural performance and develop in a sustainable direction to create value chain linkages from agricultural cooperatives.
Let the agricultural cooperatives be more and more effective, it is thought that the Provincial Steering Committee for Developing Collective Economy, the Provincial Cooperative Union should continue to focus on implementing measures to improve the quality of human resources for the key economic region; regularly renew the content, forms of training, guiding and fostering the managers and cooperative members; support trade promotion, market expansion for products of collective economy.
Besides, the cooperatives are encouraged to actively participate in forums to exchange experiences, conferences, exhibitions, fairs, strengthen promotion, introduce products on channels, access and participate strongly in e-commerce promotion, and so on; support cooperatives to improve production technical processes, improve the quality of products, goods and services, ensure standards, achieve safety certification, build, create trademarks, brand identity, packaging, product design; concentrating resources from the state budget and society, creating conditions for agricultural cooperatives to participate in building cooperative models associated with the value chain as a basis for replication, etc.
In addition, the Provincial Cooperative Union continued to campaign for the establishment of new cooperatives, especially in new-style rural communes, to ensure the operation of the principles of the Law on Cooperatives in 2012; mobilize the development of cooperative groups, groups and clubs in mass organizations, focusing on socio-economic quality and efficiency, as a basis for development into cooperatives.
Director of Dragon Fruit Cooperative Que My Thanh (Tan Tru District) - Le Van Chin shared: "I hope that functional agencies need to pay attention to support agricultural cooperatives in building trademarks, facilitating farmers' consumption of agricultural products. There should be policies to support agricultural cooperatives to link together in the stages of producing, preliminary processing, processing and trading to encourage and create conditions for the sustainable development of the agricultural product chain"./.
By Song Hong – Translated by Duc Tam
Source: https://baolongan.vn/de-hop-tac-xa-nong-nghiep-ngay-cang-phat-huy-hieu-qua-a114091.html