Agricultural cooperatives promoted operational efficiency, created value chain linkages
The whole province of Long An currently has 252 cooperatives, of which there are 197 agricultural cooperatives. Cooperative is one of the important actors in the restructuring process of agricultural sector. Therefore, it is essential in order to improve the efficiency of agricultural activities and development of the province in a sustainable way, create value chain linkages from cooperatives nowadays.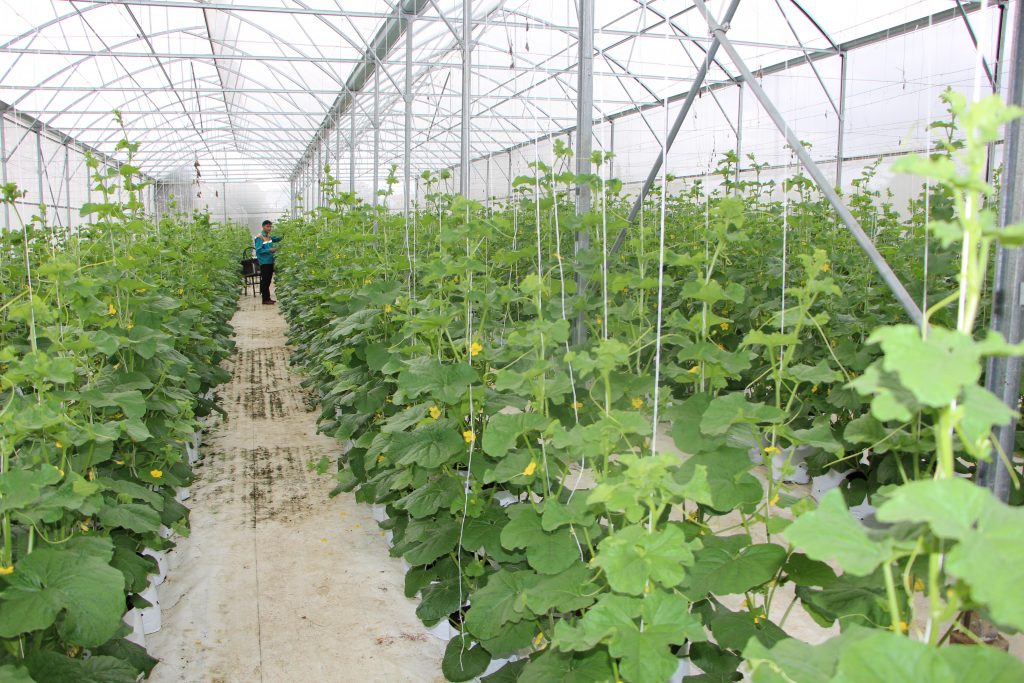 Agricultural cooperatives need a link to sustainable development
Few cooperatives involve in cooperation with businesses
Currently, the cooperatives in the province participating in the link are still very limited, accounting for only 25-30 percent of the total number of cooperatives in the whole province implementing the linkage of product consumption for farmers and members. Some directors of cooperatives in Duc Hoa district shared on this issue that the reason was the apprehension of some cooperative members. Most farmers and members of cooperatives would like the businesses to deposit in advance, while businesses that sign off-take contracts do not accept. Therefore, when a contract dispute occurs, there is a lack of legal basis to resolve, so the majority of cooperative members' products are sold through traders with precarious and unstable prices.
Besides, the enterprise's investment in agricultural cooperatives has largely not met the needs of farmers. The checking of the residues of fertilizers and plant protection pesticide on products has not been agreed on from both sides, that leads to the contract breaking situation, causes members of cooperatives and farmers to lose confidence when participating in the cooperation on production and consumption of agricultural products. Mr. Tran Thanh Minh, Phuoc Hiep Safe Vegetable Cooperative in Can Giuoc district, shared: "Most of the cooperatives usually focus on input services including seed supply, agricultural materials, fertilizer, etc. They have not paid attention to the output services such as storage, preliminary processing, packaging and consumption of products for members and farmers, so the linkage of the product value chain is still loose".
In addition, many factors are needed to develop cooperatives associated with product value chain linkage. Meanwhile, most cooperatives currently do not have a stable working office. Many cooperatives have to rent or borrow a hamlet's office or a member's house for their headquarters. Outdated machines and equipment limit the organization of production and consumption links for members and farmers in the region. Cooperative management team is mostly older, limited in professional capacity and has yet to find a young team to inherit. It is impossible not to mention a number of cooperatives that have not promoted their advantages and internal resources to develop members, increase their capital contribution to expand services, they still depend on the support from the State.
According to a report of the Department of Agriculture and Rural Development, in 2019, the province had only 13 cooperatives linking product consumption with a cultivated area of more than 3,000 hectares, mainly on rice. Particularly, the Winter-Spring crop 2019-2020 implemented 77 large-scale fields with an area of 8,906 hectares, 32 businesses, 2 cooperatives and 1,985 households registered to participate, the purchasing result reached 91 percent.
Building agricultural cooperatives in connection with product value chain
Chairman of the Provincial Cooperative Union - Dang Minh Hai informed: "The current weakness is still a sporadic and separate link with the market, many cooperatives have not signed contracts to sell stable products, mainly sold to small odd traders so their efficiency is low and their consumption is uncertain. Therefore, promoting links is an urgent need. The provincial Cooperative Union of continues to coordinate levels and sectors to support cooperatives, especially agricultural cooperatives, to promote the transfer and application of new technologies in production, in order to contribute to creating clean, safe products for high economic efficiency to enhance the reputation, brand, expand output for specific products of the cooperative. Besides, the provincial Cooperative Union will actively participate in supporting businesses and cooperatives that are in need of "connecting" to strengthen links along the value chain from production to consumption.
Before the above situation, new cooperatives are established when farmers and members are highly agreed and willing to contribute capital to the cooperative according to the production plan approved by the general meeting of members in order to make the cooperative model more effective and associated with the link of the product value chain, creating stable outputs. The board of directors and directors must be competent and reputable people to run cooperatives activities, etc. In addition, the province needs to pay attention and support agricultural cooperatives in building trademarks and brands for farmers, creating favourable conditions for farmers to consume their products; assisting cooperatives in improving the effectiveness of trade promotion activities, participating in activities of supply-demand connection, linking production areas with distribution systems; effectively implementing specific policies of the province to support cooperatives and farmers in production, preliminary processing, processing and trading stages in order to encourage and facilitate the sustainable development of agricultural product chains.
Currently, the province has 252 cooperatives, including 197 agricultural, forestry and fishery cooperatives; 22 transport cooperatives; 3 construction cooperatives; 3 trade - service cooperatives; 5 industrial cooperatives - cottage industries and handicrafts; 3 water and environment cooperatives and 19 people's credit funds. In which, 25 cooperatives stopped operating (3 transport cooperatives; 21 agricultural, forestry and fishery cooperatives; 1 industrial - handicraft cooperative) and 1 special control people's credit fund./.
By Song Hong – Translated by Duc Tam
Source: http://baolongan.vn/phat-huy-hieu-qua-hoat-dong-tao-lien-ket-chuoi-gia-tri-tu-cac-hop-tac-xa-nong-nghiep-a99336.html