Long An expects Chungcheonam province to support in many fields
Chairman of the Republic of Korea (RoK) of Chungcheongnam province's council - Yoo Byung Kook led the delegation to visit and set up cooperative relations with the People's Council of the Mekong Delta province of Long An.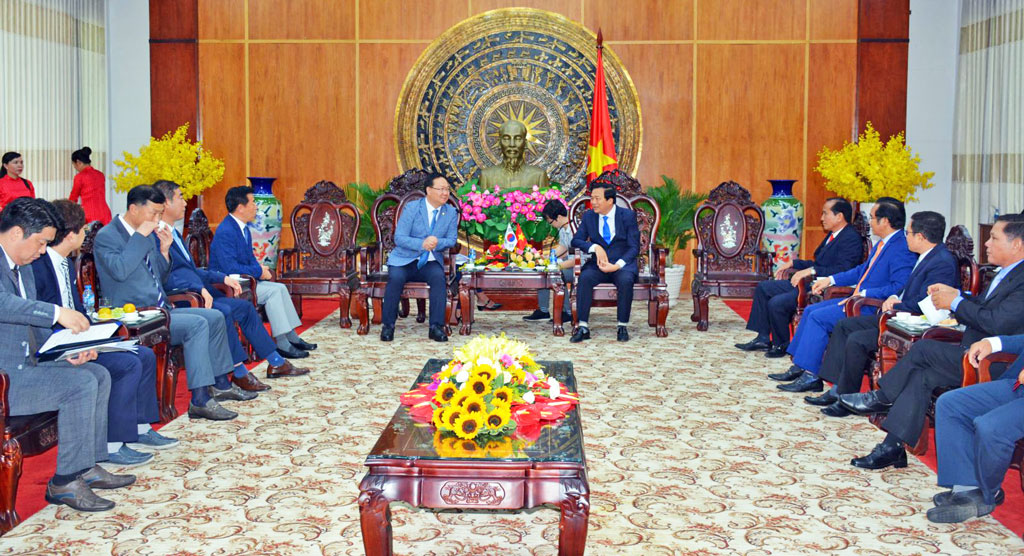 Leaders of Long An provine received the delegation of Chungcheongnam province
According to the Secretary of the Provincial Party Committee cum Chairman of the Provincial People's Council - Pham Van Ranh, Long An and Chungcheonam provinces have an official cooperative relationship since June 9, 2005. After nearly 14 years, the two provinces achieved many positive results, especially in training staff, youth exchanges, social security activities, visitation activities of leaders. Recently, some businesses in 2 localities have cooperated in business and investment.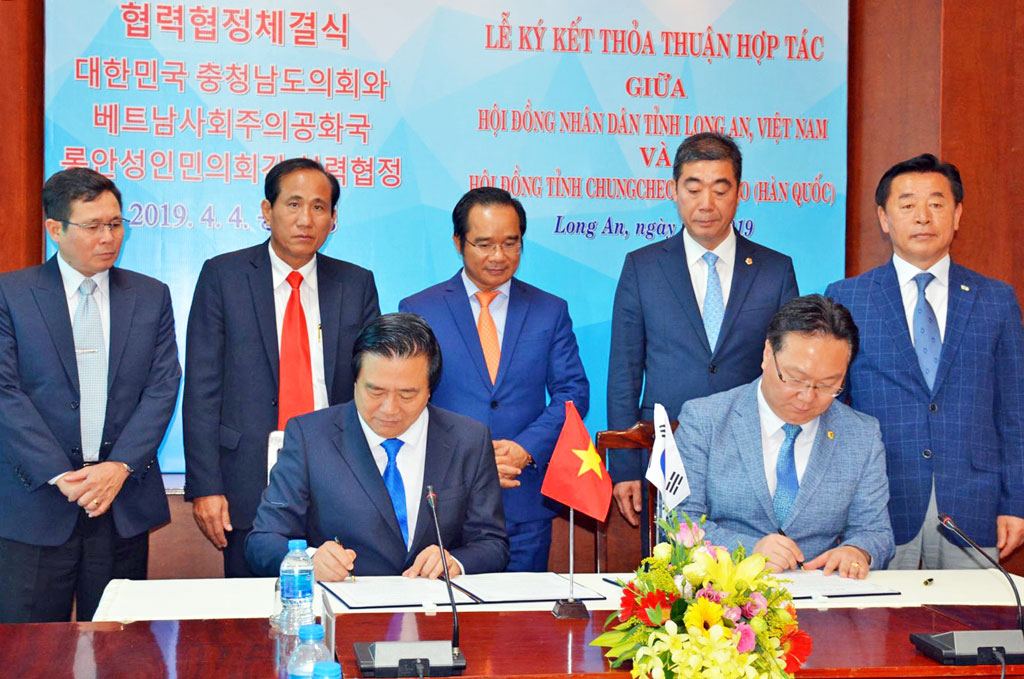 The two provinces signed an agreement to promote cooperation
Long An has advantages in economic development, tourism potential as well as attracting foreign investment.
Chungcheonam is very successful in applying science and technology into agricultural mechanization, manufacturing cars and auxiliary products for industrial production. This is also the pioneering locality to apply e-government and high technology to health as well as to actualize education.
Therefore, the People's Council of Long An province and the Council of Chungcheonam province signed an agreement to promote cooperation and exchanges between the two localities in particular as well as to strengthen the cooperation between the two countries Vietnam - Korea in general.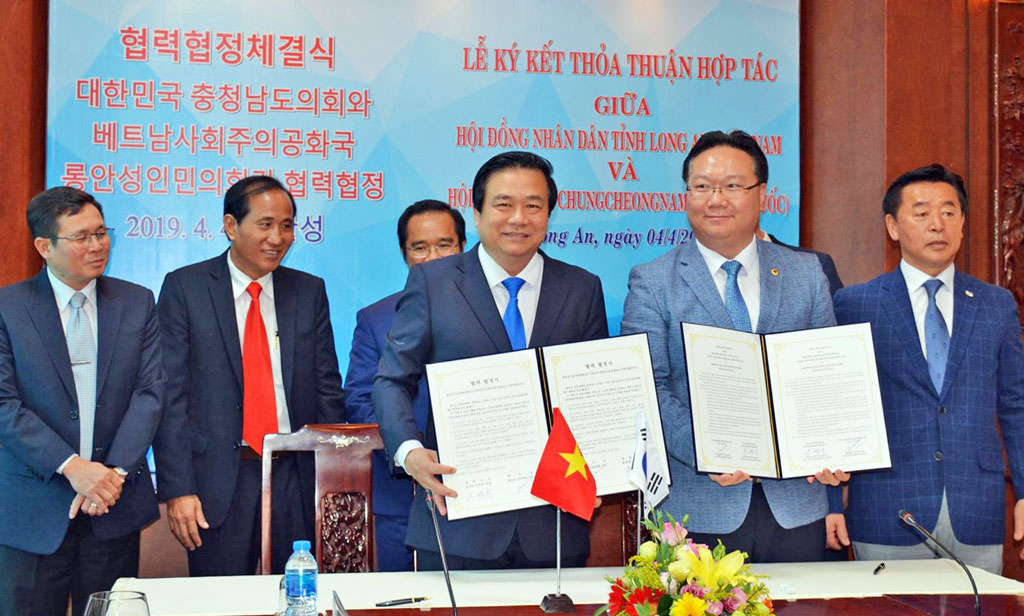 Long An expects Chungcheonam province to support in many fields
Besides, Mr. Pham Van Ranh proposed directly to the RoK delegation to help Long An province in training Korean translators for activities between Long An provincial government and businesses, support means of fire prevention and rescue, exchange experts in the field of public administration and e-government, train high quality labor and establish vocational training centers in the industrial sector.
Mr. Pham Van Ranh also informed the Chungcheonam Provincial Council about potential projects to introduce to Korean businesses, especially in the fields of agriculture, clean agriculture and agricultural product processing.
According to Mr. Yoo Byung Kook, after this visit, he will submit these proposals and discuss with agencies of Chungcheonam Province in the hope that the leaders of Long An province will soon visit Chungcheonam province in the future.
On the same day, the delegation visited Long An Statue Park, dragon fruit area at Duong Xuan Hoi Cooperative, dragon fruit wine factory in Long Tri commune and dried dragon fruit factory in Tam Vu town, Chau Thanh district./.
By Kien Dinh - Translated by Pham Ngan
Source: http://baolongan.vn/long-an-mong-muon-tinh-chungcheongnam-do-ho-tro-nhieu-linh-vuc-a73235.html