Long An Provincial leaders congratulates the press agencies on June 21
On June 17, Permanent Deputy Secretary of Long An Party Committee - Nguyen Van Duoc headed the delegation to visit and congratulate the press agencies on the 95th anniversary of Vietnam Revolutionary Press Day (June 21, 1925 - 6/21/2020).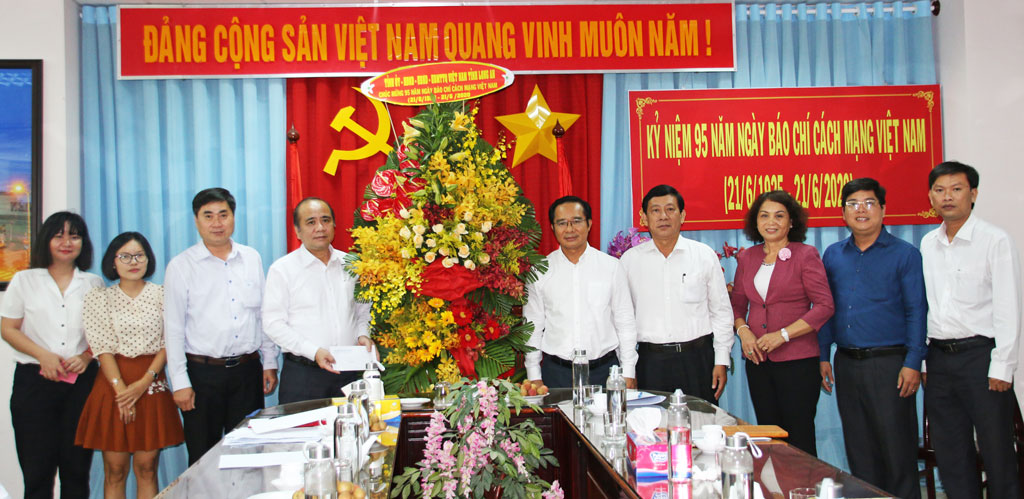 Permanent Deputy Secretary of the Provincial Party Committee - Nguyen Van Duoc congratulated Long An Newspaper on June 21
The leaders of the Vietnam Association of Journalists, Long An Newspaper, Radio and Television Long An expressed their gratitude to the provincial leaders' concern for the journalists. At the same time, they reported the operational situation to the provincial leadership.
Recently, the press agencies in the province have well performed the task of information and propagation according to the Press Law, the direction of the Provincial Party Standing Committee, the orientation of the Provincial Party Committee of Propaganda and Education. The content of propaganda focused on the Party's guidelines and policies, the State's policies and laws; leadership and activities of the Provincial Party Committee, People's Council, People's Committee, Fatherland Front Committee, departments, localities, and so on to meet the time; The quality of press works has been constantly improved.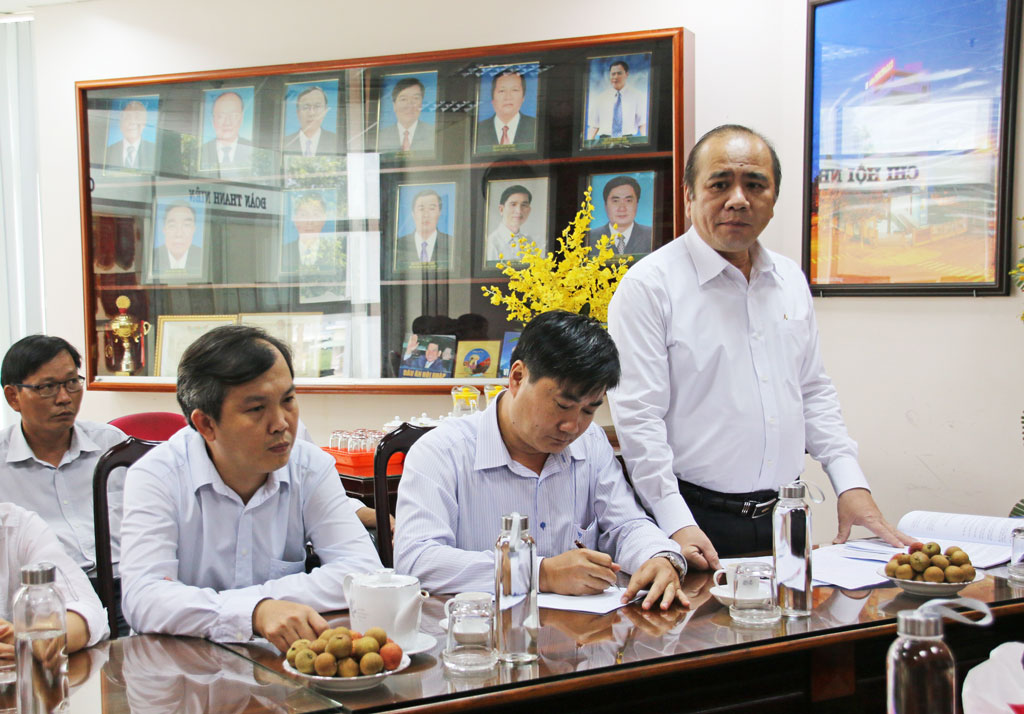 Acting Deputy Editor-in-chief of Long An Newspaper proposed the difficulties and obstacles of the agency to the provincial leadership
Vietnam Association of Journalists actively implemented tasks well, focused on organizing many practical professional activities. The Association directs journalists' sub-associations and members to actively engage in press activities, timely inform and propagandize the important political events of the province, of the country, etc.
Representatives of press agencies also proposed difficulties in recent years, especially human and financial issues to be timely supported to solve problems and create favorable conditions for the press agencies to complete the professional work well, meet the increasing information requirements of readers and audiences.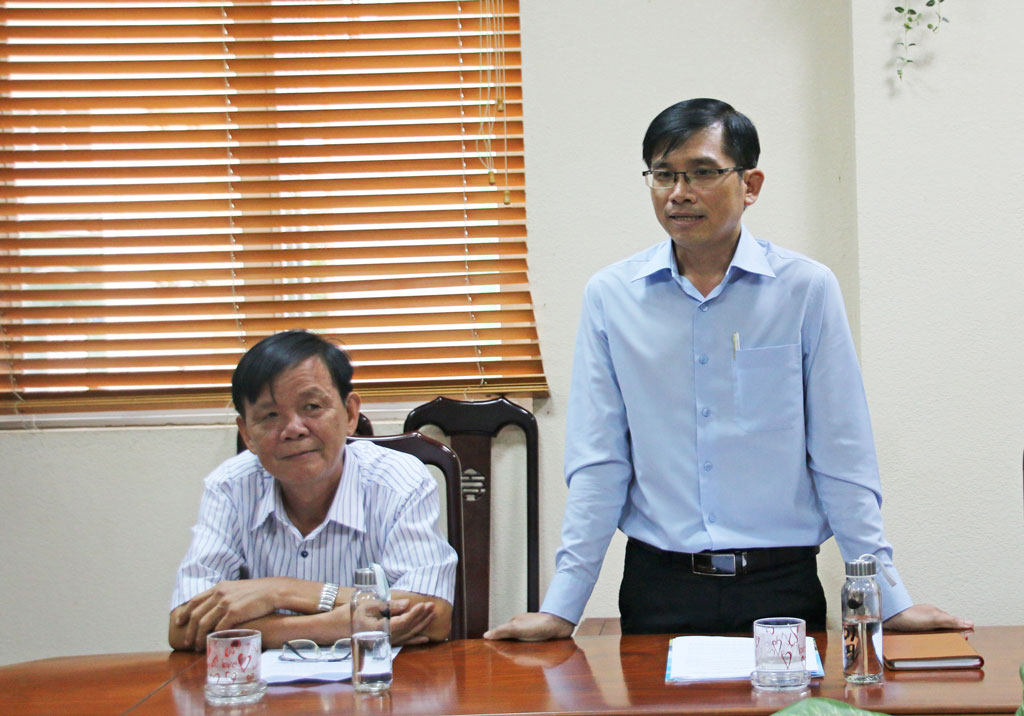 Director of Long An Radio and Television Station - Le Hong Phuoc informs the operational situation of the agency
Permanent Deputy Secretary of the Provincial Party Committee - Nguyen Van Duoc acknowledged the contributions of journalists in recent years; At the same time, he would like the press agencies to continue to uphold the role and responsibility in propagating and promoting patriotic emulation movements, creating consensus among the people in participating in socio-economic development, contributing to the overall success of the province. On this occasion, he wished the journalists staff a lot of health, successful completion of the assigned tasks./.
By Pham Ngan – Translated by Duc Tam
Source: http://baolongan.vn/lanh-dao-tinh-long-an-chuc-mung-cac-co-quan-bao-chi-nhan-ngay-21-6-a97246.html