Vietnam invests 180 million USD overseas in five months
Vietnamese enterprises injected over 180 million USD into 18 foreign markets in the first five months of this year, equivalent to 98.7 percent of the same period last year.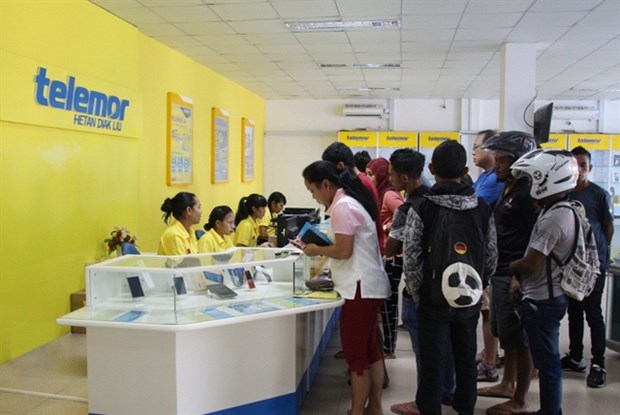 People in Timor-Leste register for Viettel's 4G SIM card. (Photo: enternews.vn)
During the period, 162 million USD was pumped into 60 new projects, nearly double that of last year's period, thanks to a 91.5 million USD overseas project from Germany's Vonfram Masan Co., that received an investment license in May.
Meanwhile, 19 million USD was added to 11 underway projects, down 77.8 percent year-on-year, reported the Foreign Investment Agency under the Ministry of Planning and Investment.
Germany drew the highest amount of capital with four projects worth 93 million USD, accounting for 51.3 percent of the total. The US came next with 22 million or 12 percent./.
VNA