Vietnam's rubber exports to India on sharp rise in 9 months
Vietnam was India's fourth largest supplier of rubber during the first three quarters of this year, after Indonesia, the Republic of Korea, and Malaysia, according to the Ministry of Industry and Trade's Agency of Foreign Trade.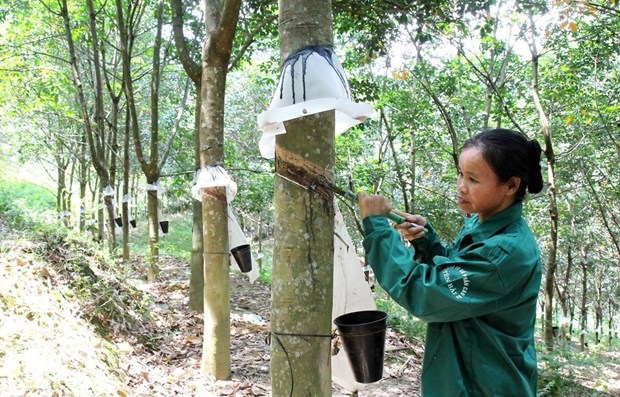 Illustrative photo. (Source: VNA)
In the reviewed period, Vietnam exported 69,140 tonnes of rubber to the South Asian country for 132 million USD, up 46.5 percent and 92.1 percent, respectively, compared to the same period last year.
Rubber originated from Vietnam accounted for around 8 percent of India's imports, up from 7.7 percent one year ago, data from India's Ministry of Commerce and Industry shows.
When it comes to natural rubber, Vietnam ranked second among exporters to India, accounting for 19 percent of the market share, compared to 17.3 percent in the same period last year. From January to September, Vietnam shipped to the Indian market some 67,870 tonnes of natural rubber for over 129.2 million USD, up 44.8 percent in volume and 89.6 percent in value.
Regarding synthetic rubber, Vietnam's market share in India was just 0.3 percent./.
VNA