Long An Customs detects 49 violations in the first quarter of 2019
In the first quarter of 2019, Customs Sub-Departments under Long An Customs Department detected 49 violations including 2 cases of smuggled cigarettes and 47 cases of customs violations.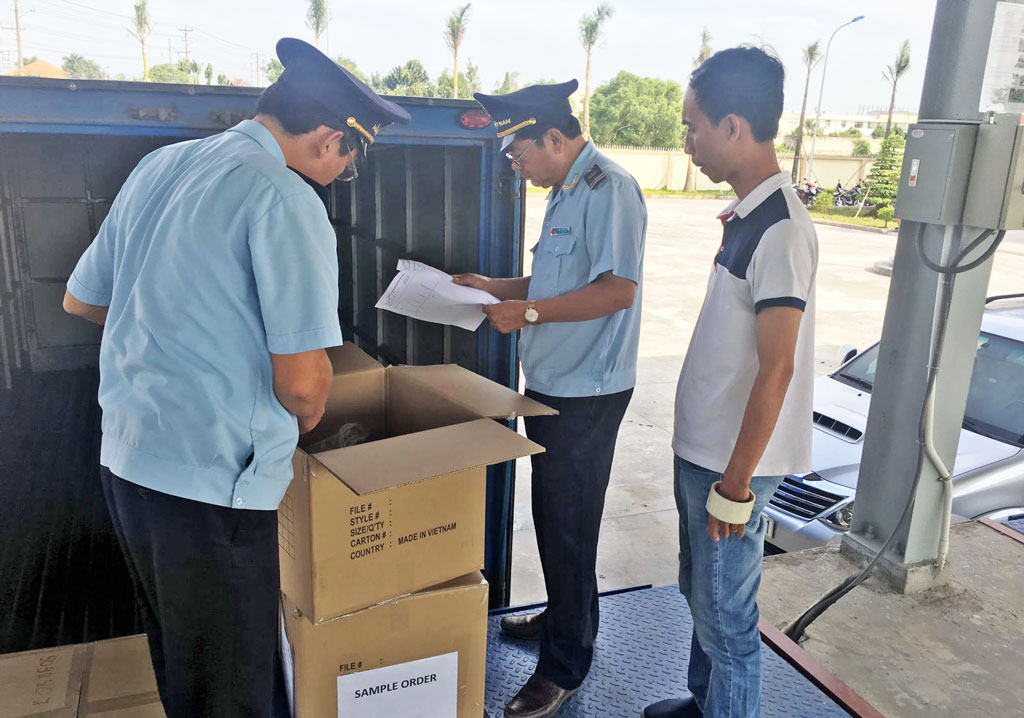 Customs officers tighten checks on imported goods
Sub-departments imposed an administrative penalty of VND 481 million and fined VND 1,641 million in tax arrears.
Violations consist of importing goods that do not meet the standard requirements, processing equipments and machines at other factory without declaring customs offices, and error procedures, etc.
According to Long An Customs Department, in the coming time, Sub-Departments continue to carry out specialized inspections, cooperate with local and central forces, streamline the apparatus, and improve professional skills of customs officers./
By Gia Han - Translated by Pham Ngan
Source: http://baolongan.vn/quy-i-2019-hai-quan-long-an-kiem-tra-phat-hien-49-vu-vi-pham-a72875.html