Long An discusses solutions to stabilize supply and demand of pork
On December 12, Director of Long An Department of Industry and Trade - Le Minh Duc chaired a meeting to discuss solutions to ensure pork supply at the end of the year and Lunar New Year 2020. Leaders of People's Committees of some localities, functional departments and many businesses such as slaughterhouses, pork products suppliers in the province such as Vissan, San Ha, Vinmart +, and so on attended the meeting.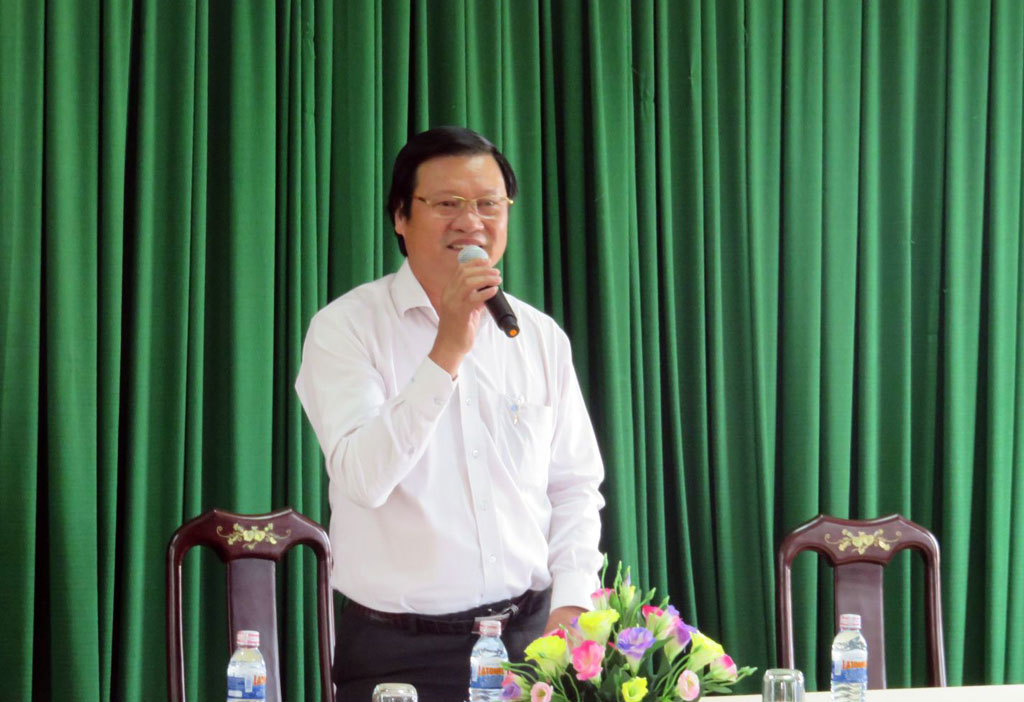 Director of Long An Department of Industry and Trade - Le Minh Duc speaks at the meeting
Facing the high prices of pig, the Department of Industry and Trade hopes to coordinate slaughter facilities in the province, suppliers from Ho Chi Minh City develop a plan to ensure pork supply in the year-end and the days before the Lunar New Year.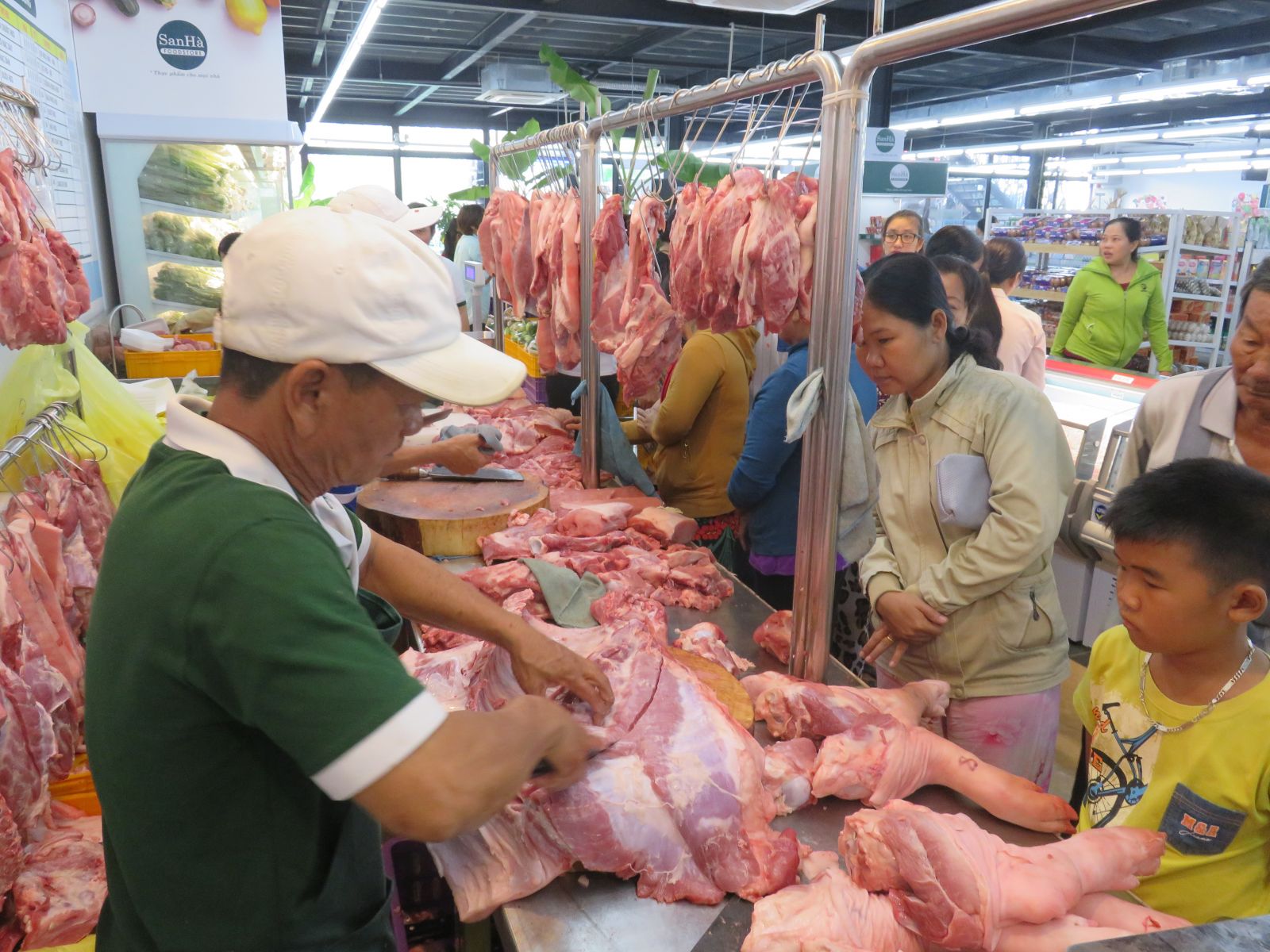 Pork at Co.op Mart, San Ha Foodstore in Long An province is provided by VISSAN Joint Stock Company (Vissan).
Information from the Provincial Department of Livestock, Veterinary and Aquatic Products, as of November 28, Long An has detected African swine fever in 3,121 pig farms, destroying 78,863 pigs, the amount of destruction was about 4,644 tons, estimated support funding to destroy over 139 billion VND. Currently, in some localities after the isolation of African swine fever, farmers re-breed pig herds but on a small scale. However, the number of porkers in the province has reduced significantly, to about 82,000 pigs, not enough to supply the market.
At the meeting, a representative of Vissan said, to prepare for the Lunar New Year, the company has reserved a large amount of pigs to serve the market. Accordingly, the amount of meat provided will double. Slaughterhouses also share the number of live pigs in the population but not much.
Director of the Department of Industry and Trade - Le Minh Duc said that the initiative of Vissan is a positive signal. Particularly for slaughterhouses, it is necessary to link with breeding households inside and outside the province to prepare a sufficient source of live pigs for Tet. He suggested businesses, slaughterhouses, local functional agencies not to be subjective, regularly monitor the supply and demand situation, change in pork prices in the management area, timely provide information about Industrial and commercial facilities. If there are abnormal developments, the Department of Industry and Trade will coordinate with large enterprises of the province and Ho Chi Minh City to transfer the supply of pork and other products to stabilize the market to avoid the situation of hoarding goods and high price./.
By Mai Huong – By Duc Tam
Source: http://baolongan.vn/so-cong-thuong-long-an-ban-giai-phap-on-dinh-cung-cau-mat-hang-thit-heo-a86980.html