Long An improves operation of cooperatives
In recent years, Long An province has regularly improved the operation of agricultural cooperatives and effectively implemented hi-tech agricultural cooperative models to sustainably develop cooperative economy, carry out agricultural restructuring and build new rural areas successfully.
Promoting the effectiveness of typical cooperatives
Long An Provincial People's Committee has just issued Plan No.29/KH-UBND on the implementation of the Project "Development of 15,000 agricultural cooperatives and union of cooperatives operating effectively until 2020" and developing cooperatives applying high technology in production and consumption by 2020 in the province.
To be more specific, Long An strives to have 187 agricultural cooperatives operating effectively and more than 30 typical agricultural cooperatives applying high technology in the stages of cultivation, farming, preservation and aiming at bringing information technology into management and business by 2020.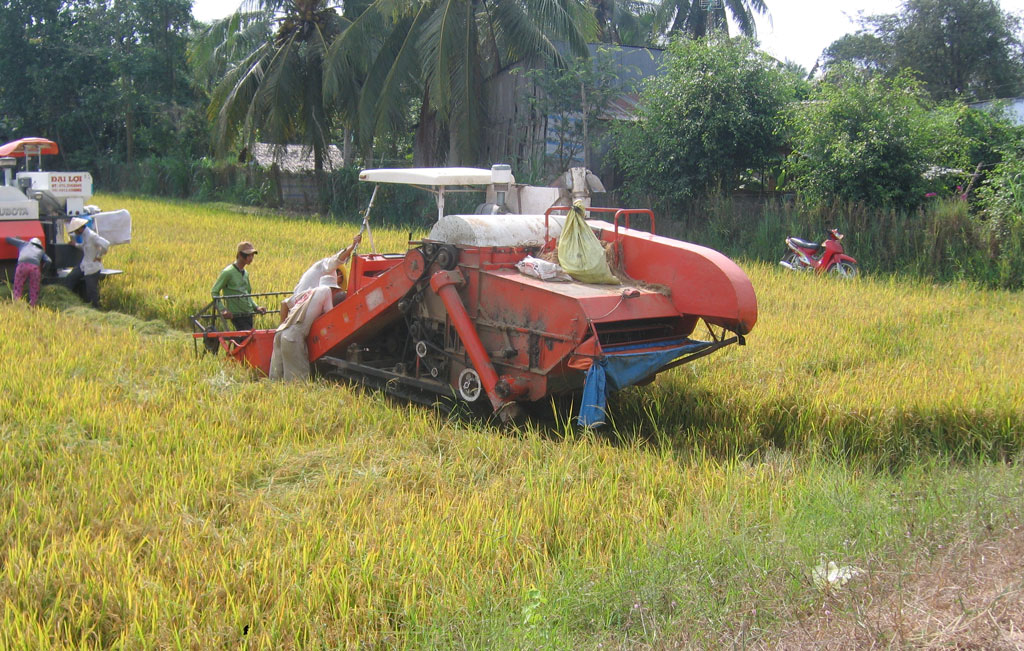 Joining cooperatives brings many benefits for farmers
Therefore, each district, town and city in the province aims to establish at least 2 high-tech agricultural cooperatives in accordance with their conditions and capabilities.
Director of Tan Tay Agricultural cooperative (Thanh Hoa district) - Nguyen Van Lua said: "The cooperative has an area of over 80 hectares for production with 54 members. The formation and development of value-added chains in production helps farmers initially achieve stable output and improve profits. Besides, the cooperative supplies agricultural materials, rice seeds and purchase rice from the members and farmers outside the cooperative. Besides, the members are also supported capital to expand production and purchase machinery".
According to the Director of Phuoc Thinh Production - Trade - Service cooperative (Can Giuoc district) - Dang Duy Dung, at present, the cooperative has 30 members and 129 associated households. Production area is more than 30 hectares of vegetables. Every day, the cooperative consumes about 7-8 tons of vegetables for its members. In addition, the cooperative is funded to build good agricultural production process, chain of safe food consumption and membrane house, net house, and so on. As a result, agricultural products ensure quality with stable output.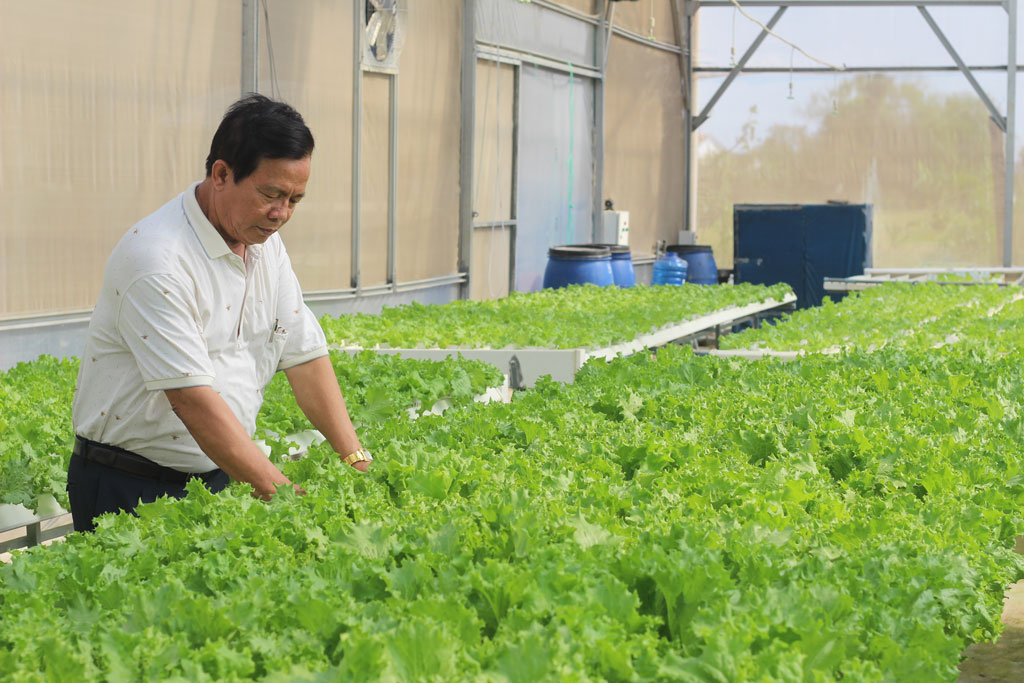 Cooperative members are supported capital to expand production
Solutions for cooperatives to operate effectively
According to Deputy Director of Department of Agriculture and Rural Development - Phan Van Liem, in order to finish target, Provincial People's Committee focuses on propaganda; completes mechanisms and policies for agricultural cooperatives; improves capacity and qualifications of cooperative officials and members.
In addition, Long An also focuses on establishing high-tech production models; supports market access and product promotion; implements policies to help cooperatives and strengthen cooperation between the Department of Agriculture and Rural Development with the provincial Cooperative Unions, Farmers Association and related departments, agencies.
Therefore, the province has also focused on some key tasks such as dissolution or transformation of weak cooperatives, improving the quality of agricultural cooperatives, creating favourable conditions conditions for the establishment and development of new agricultural cooperatives and cooperative unions.
At the same time, the cooperatives are also supported to invest in infrastructure until 2020 and apply high technology in production and consumption of agricultural products.
Up to now, Long An has 65/159 cooperatives in the area of high technology application on rice, vegetables, dragon fruit and beef cattle, including 16 typical cooperatives./.
By Huynh Phong - Translated by Pham Ngan
Source: http://baolongan.vn/cung-co-nang-cao-hieu-qua-hoat-dong-cua-cac-hop-tac-xa-a74171.html