Long An establishes 4 cooperative models of high-tech agricultural application in 2019
Chairman of Long An Provincial People's Committee - Tran Van Can chaired the conference on solving problems in establishing 4 typical cooperative models of high-tech agricultural application with restructuring agriculture on March 18.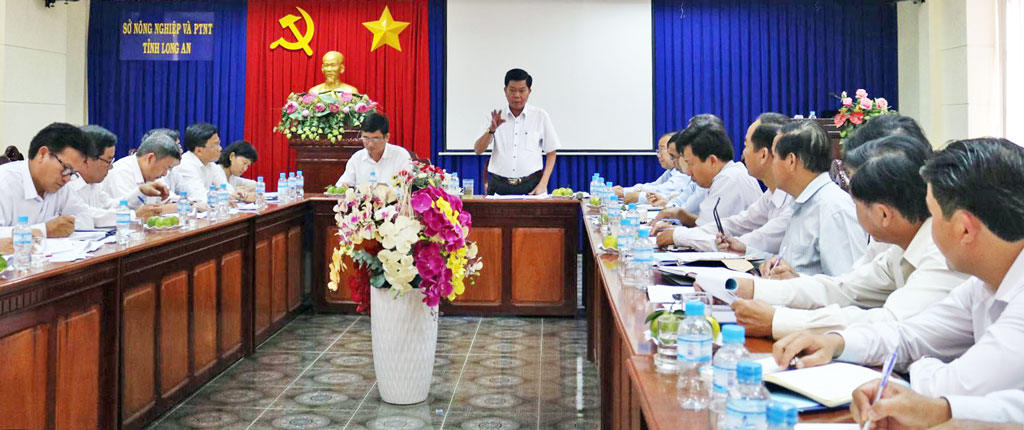 At the conference
Long An has established 16 high-tech agricultural application cooperative models. Regardless of the initial achievements, the cooperatives still encounter many difficulties such as the professional qualifications of the leaders, the capital contribution of members, headquarters, consumer market, and so on.
In 2019, the provincial People's Committee establishes 4 typical cooperative models of 4 high-tech application areas including rice, vegetables, dragon fruits and beef cattle. These areas consist of Hung Phu (Vinh Hung district), Phuoc Thinh (Can Giuoc district), Duong Xuan (Chau Thanh district), and Hoa Khanh Dong (Duc Hoa district).
The cooperative models operate under the Cooperative Law in 2012 with the completion of headquarters, managers, infrastructure and equipment for production.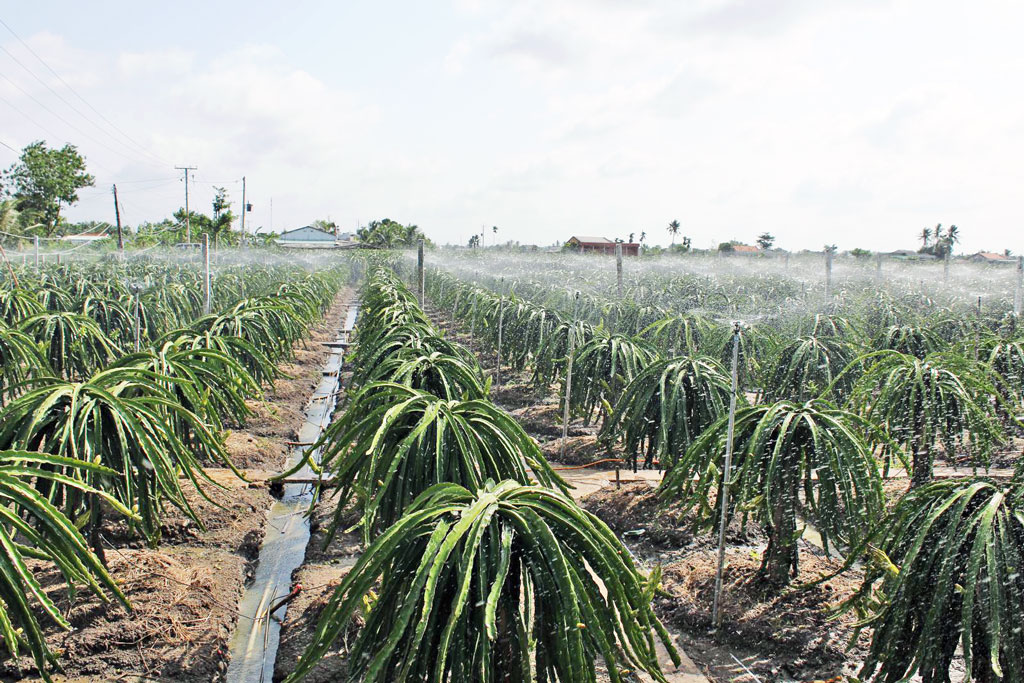 Long An establishes 4 high-tech agricultural application model cooperatives in 2019
At the conference, the delegates introduced measures to tackle difficulties so as to establish the typical cooperative models successfully.
At present, some of the major problems which are experienced by the cooperatives lie in the replication of models, the management of personnel organizations and product outputs. Therefore, cooperation between relevant departments, sectors and local authorities should be strengthened. Also, it is vital for them to implement specific plans to complete the high-tech agricultural program as proposed. In addition, the authorities have to review and re-evaluate the cooperation and results of the implemented models with the aim of finding timely solutions, stressed the Chairman of the Provincial People's Committee - Tran Van Can.
At the request of Mr. Tran Van Can, there should be a heavy focus on improving cooperative models so that 4 typical cooperative models could be successfully established and replicated. During the implementation process, the difficulties have to be reported to the Provincial People's Committee for timely solving.
Besides, some questions related to the awarding of "Good farmer in production and business" title were also answered and clarified at the conference./.
By Thanh My - Translated by Pham Ngan
Source: http://baolongan.vn/nam-2019-long-an-xay-dung-4-mo-hinh-hop-tac-xa-diem-dien-hinh-ve-nong-nghiep-ung-dung-cong-nghe-cao-a72336.html