Provincial Road 830E - Long An Key works for term 2020-2025
It is expected that one of three key projects of the XIth Long An Party Committee's Congress, term 2020-2025.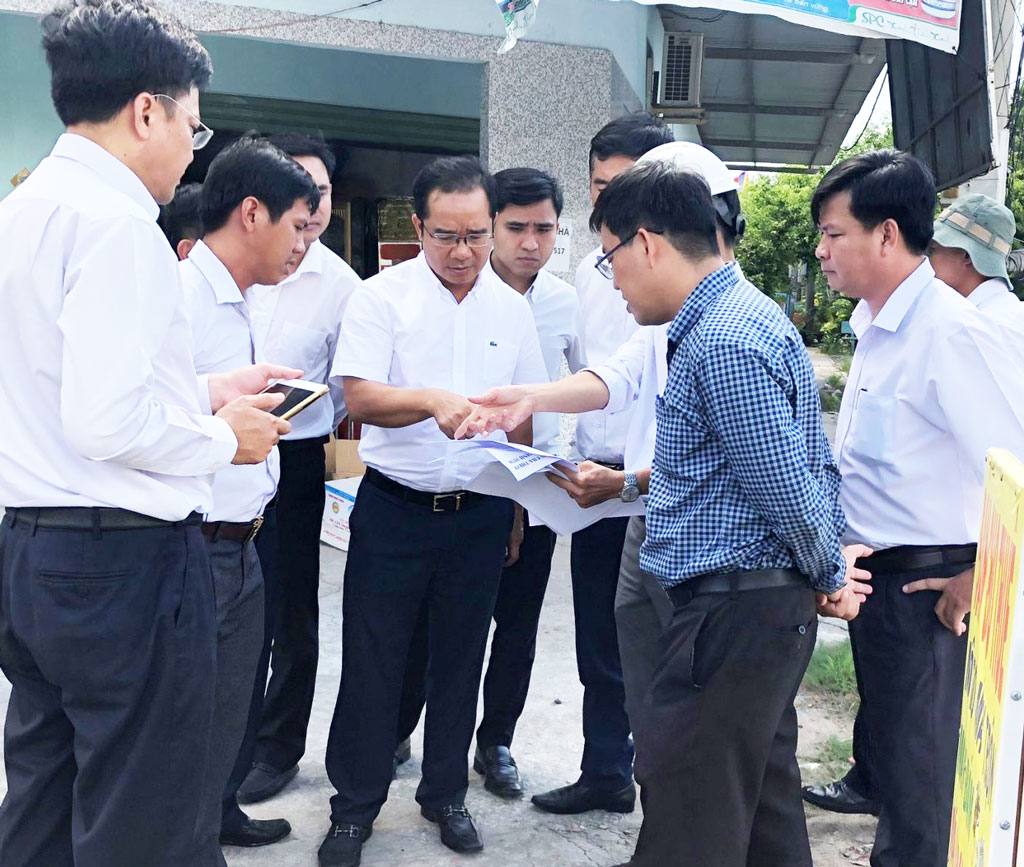 Permanent Deputy Secretary of the Provincial Party Committee - Nguyen Van Duoc together with representatives of provincial departments, branches and units do a survey on the route Provincial Road (PR) 830 on September 7
PR 830E (from the expressway intersection to PR 830) has been unanimously agreed on the route direction that the consultant unit has researched, surveyed and proposed the latest.
The starting point intersects with PR 830 (at about Km36 + 500 PR 830, about 300 meters from Ho Chi Minh City - Trung Luong Expressway), the end point is at about Km27 + 885 PR 830 (located on the planned section connecting National Highway 1A through Phuc Long industrial park to PR 830). The total length of the whole route is about 9.14 kilometers.
Currently, Long An is studying and considering the most suitable investment plan for the PR 830E line to soon be implemented./.
By Chau Son – Translated by Duc Tam
Source: https://baolongan.vn/duong-tinh-830e-cong-trinh-trong-diem-nhiem-ky-2020-2025-cua-long-an-a103617.html