Rice export prices surge amid high demand
Prices of rice exports have been surging in recent time due to high demand from some markets such as Malaysia, the Republic of Korea (RoK), the Philippines, and Indonesia, according to the Vietnam Food Association.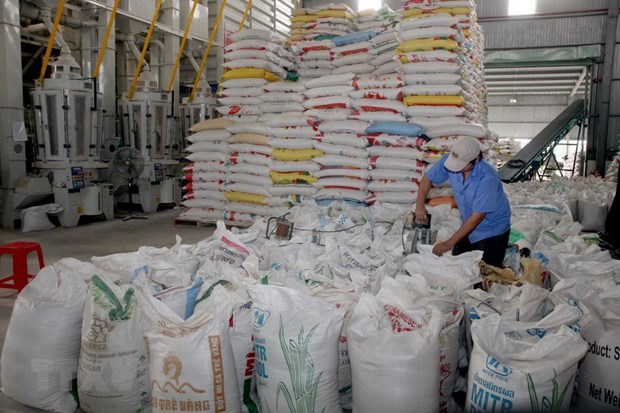 Rice for export (Photo: VNA)
Malaysia has agreed to purchase 90,000 tonnes of the grain from Vietnam and will import more in the coming time and the RoK has given a quota of 55,112 tonnes of the food for Vietnam this year.
Meanwhile, the Philippines has been importing a large amount of rice from Vietnam since December 2019. It was the world's biggest importer of the goods in 2019 and is forecast to maintain this top position in 2020 with the purchase of 2.6 million tonnes.
A working delegation from the Philippines' Ministry of Agriculture is scheduled to visit Vietnamese rice processing facilities in preparation for further import from Vietnam.
Indonesia aims to import about 1 million tonnes of rice this year, up 700,000 tonnes compared to 2019.
Mainland China used to be Vietnam's biggest rice market for many years, but in 2019, exports to the country declined sharply by 64.2 percent, due to the impact of the acute respiratory disease caused by SARS-CoV-2 (COVID-19)./.
VNA