Three bridges built to connect driving force axis of Ho Chi Minh City - Long An - Tien Giang
The Long An People's Council passed a resolution on the investment policy to build 3 bridges on the driving force axis to connect Ho Chi Minh City - Long An - Tien Giang.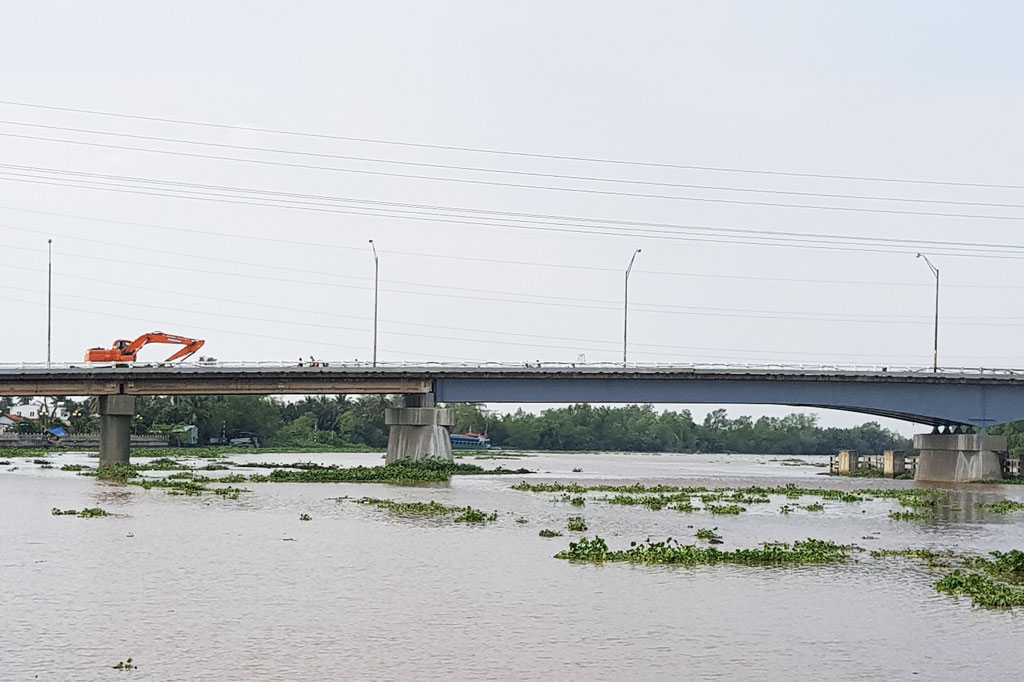 The bridge crosses the Vam Co Tay river through Tan An city
These three bridges cross over the rivers of Can Giuoc, Vam Co Dong and Vam Co Tay, with a total investment of nearly 2,300 billion VND, supported by central capital, provincial budget and other legitimate mobilized capital.
Accordingly, the three bridges are built with pre-stressed reinforced concrete and steel arch, with design load HL93, expected to start in the third quarter of 2021.
Specifically, Can Giuoc bridge has a total length of 2.7 kilometers, built with 2 units of over 14 meters wide each. Particularly, Vam Co Dong and Vam Co Tay bridges have the length of both the bridge and 2 paths, each bridge is over 6 kilometers, phase 1 will build a single unit with a bridge surface width of over 13 meters.
Once completed, 3 bridges connect Provincial Road 827E, also known as the driving force axis connecting the region from Ho Chi Minh City - Long An - Tien Giang. This project forms a traffic route from Ho Chi Minh City to Tien Giang, enhances traffic connections between provinces and cities in the Mekong River Delta with Ho Chi Minh City and vice versa.
Thereby, they reduce traffic pressure on National Highway (NH) 1 and NH50 routes, ensure safe and efficient transportation of goods and passengers along with environmental protection, preventing problems such as traffic congestion and traffic accidents./.
By Le Duc – Translated by Duc Tam
Source: https://baolongan.vn/xay-du-ng-3-ca-u-ke-t-no-i-tru-c-do-ng-lu-c-tp-hcm-long-an-tie-n-giang-a105745.html