Vietnam's exports decline by 12.8 percent
Vietnam's import and export turnover from the beginning of the year to now is more than US$230 billion, a decrease of 15.4 percent or $42.1 billion over the same period last year. Of which, export turnover reached $118.58 billion, down 12.8 percent.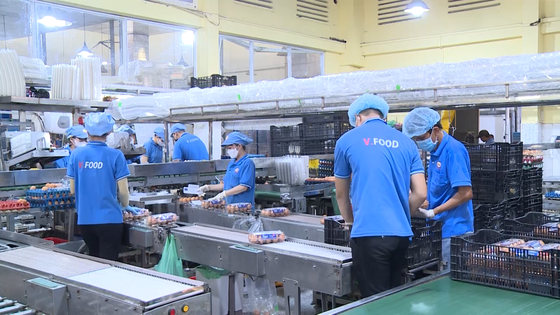 Vietnam's exports decline by 12.8 percent
According to the Customs of Vietnam, for the first time in 2023, the trade balance of goods had a deficit of $988 million in May. However, in general, the trade balance of goods had a surplus of $6.57 billion in the first five months of 2023.
Currently, foreign enterprises recorded the deepest decrease in total import-export value with 15.1 percent, equivalent to a decrease of $28.5 billion.
Some groups of goods have seen a sharp drop in export turnover. They are phones and components with a decrease of $755 million, equivalent to a decrease of 38.7 percent; other machinery, equipment, tools and spare parts decreased by $452 million or 25.7 percent; iron and steel of all kinds decreased by $247 million or 44.1 percent; textiles and garments decreased by $189 million or 13.9 percent.
The main export markets of Vietnam include Europe and the United States where consumer demand sharply declined leading to a deep drop in export orders in the two markets.
Particularly, the Chinese market - one of Vietnam's major export markets - has reoperated after a long time of lockdown due to the Covid-19 epidemic, so Vietnamese exporters are also under great competitive pressure due to their Chinese competitors./.
By Ai Van – Translated By Anh Quan (SGGP)