19 African swine fever outbreaks happen in Long An
According to the report of the Division of Animal Husbandry - Veterinary Medicine and Fisheries of Long An province, there have been 19 African swine fever (ASF) outbreaks in the province up to now.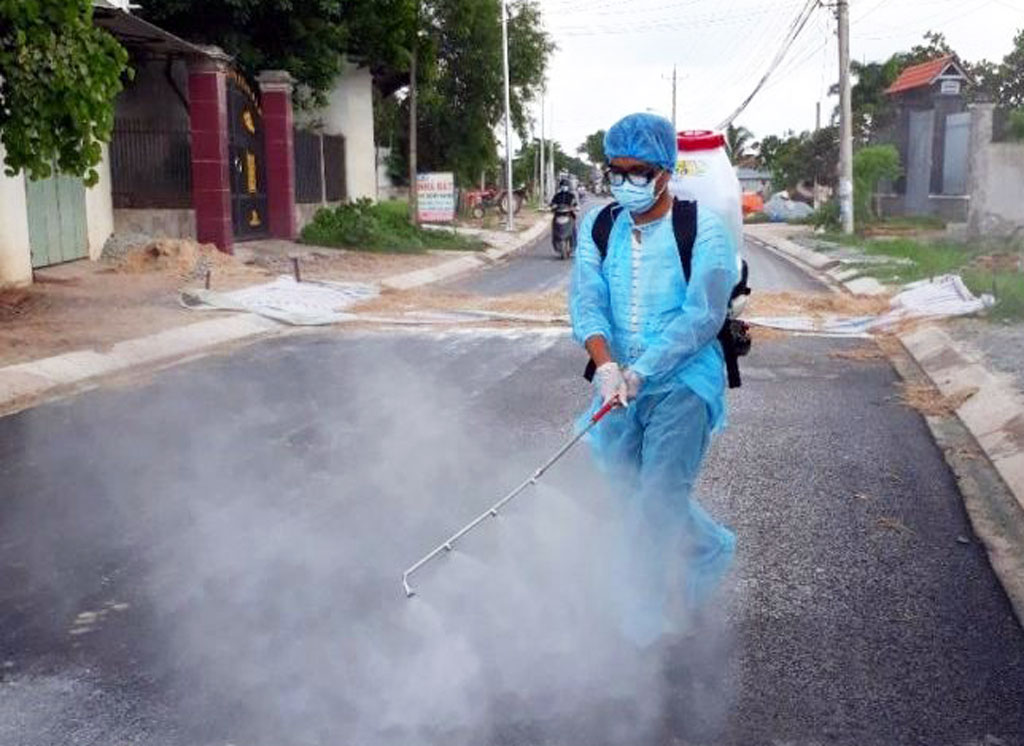 Localities increase the disinfection of routes to and from the epidemic areas. Photo: Hong Tham
According to the report of the Division of Animal Husbandry - Veterinary Medicine and Fisheries of Long An province, there have been 19 ASF outbreaks up to now, concentrating in Ben Luc district (11 ones) in 4 communes of Thanh Phu, Luong Binh, Phuoc Loi and Long Hiep; in Duc Hoa district (2 ones in Duc Hoa Thuong and My Hanh Nam communes); and in Kien Tuong town (6 ones in ward 1 and ward 2).
Estimated to the present time, the number of pigs infected and destroyed properly under the regulations is over 450 pigs. Particularly in Can Giuoc district, in the afternoon of June 27, the functional department conducted to take samples and test ASF virus at the Division of Animal Health of Region VI, the results have currently not informed yet.
Deputy Director of the Department of Animal Husbandry - Veterinary and Fisheries of Long An Province - Duong Minh Phi said: "Currently, the speed of spreading ASF is very fast, there are 60 provinces and cities in the country infected and destroyed about 12% of the total number of pigs in the country. Particularly in Long An, according to the forecast, it is possible that the epidemic will spread on a large scale in areas adjacent to the epidemic.
Because the farmers raise pigs mainly in small scale, do not guarantee biological safety in livestock; using polluted water sources; The sense of disinfection and sterilization, vaccination against epidemics are not frequent. Awareness of local authorities and people is still negligent and subjective in disease prevention and control, especially the implementation of the 4-at-site motto and the participation of some places is not really drastic ".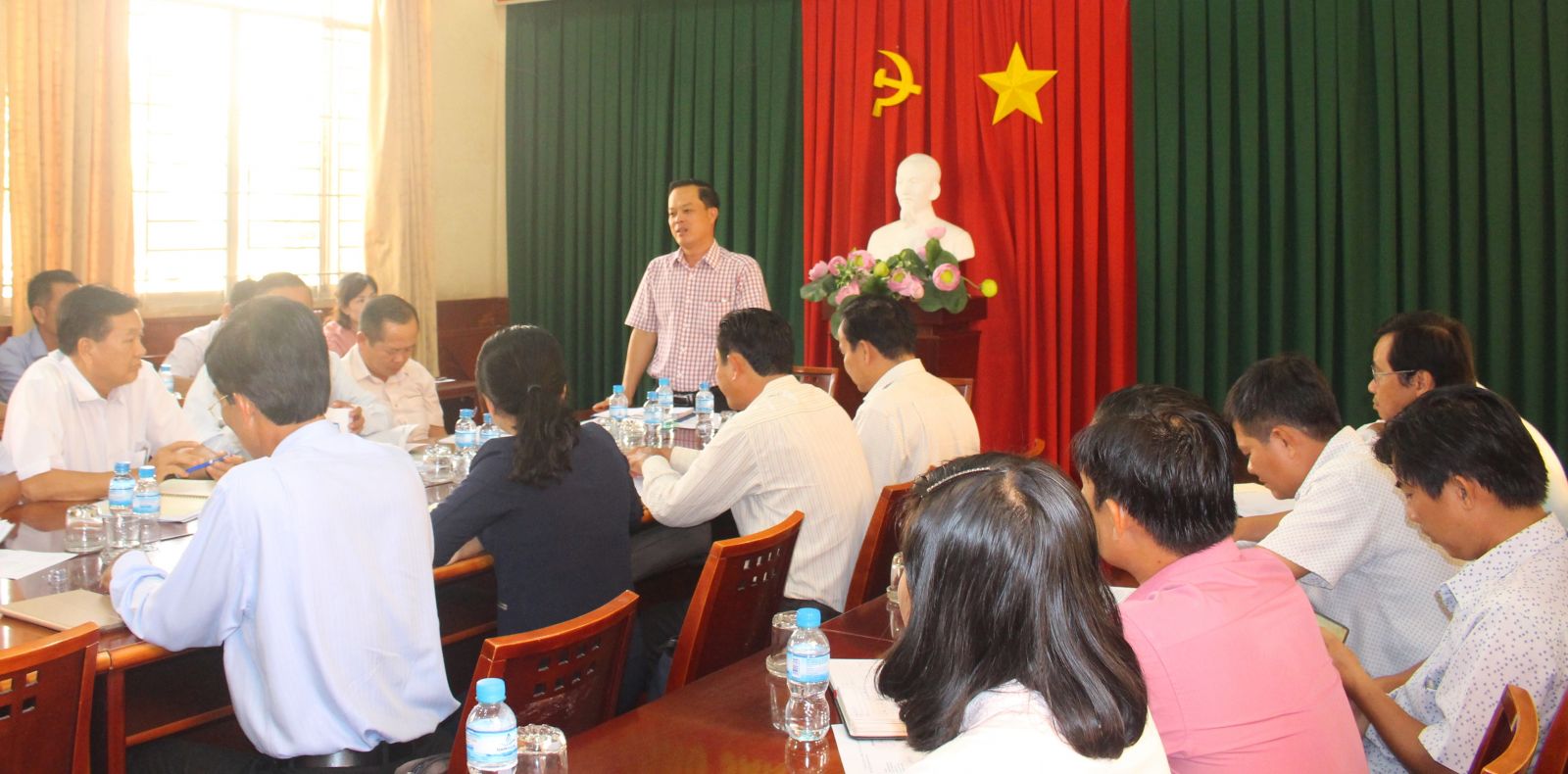 Leaders of Ben Luc district hold a meeting to discuss solutions to control epidemics
"For the region that has been threatened by epidemic in Ben Luc district (Thanh Loi, Thanh Hoa, Luong Hoa, An Thanh, Tan Buu, My Yen communes and Ben Luc townlet); in Can Duoc district (Long Khe and Phuoc Van communes); in Can Giuoc district (Phuoc Ly commune); and in Duc Hoa district (Huu Thanh commune). It is proposed that the localities should strengthen to direct the implementation of controlling epidemics. Particularly, the authorities focus on information and propaganda for people on biosafety measures to prevent epidemics, and propagating and mobilizing breeding households to vaccinate against common infectious diseases in pigs such as blue ears, classical pig fever, foot and mouth disease, etc. When the pigs are found to have abnormal signs, die quickly, die a lot, etc. The pig-feeding household must immediately report to the Veterinary agency or local authorities and immediately implement measures to prevent and control epidemics under the guidance of the veterinary service ", Mr. Phi also suggested. /.
By Huynh Phong – Translated by Duc Tam