Long An continues to find three Afica swine fever outbreaks in Ben Luc district
The Long An Department of Agriculture and Rural Development informed that the results of test samples (at 21:00 on June 24, 2019) of livestock households in Ben Luc district are positive for ASF.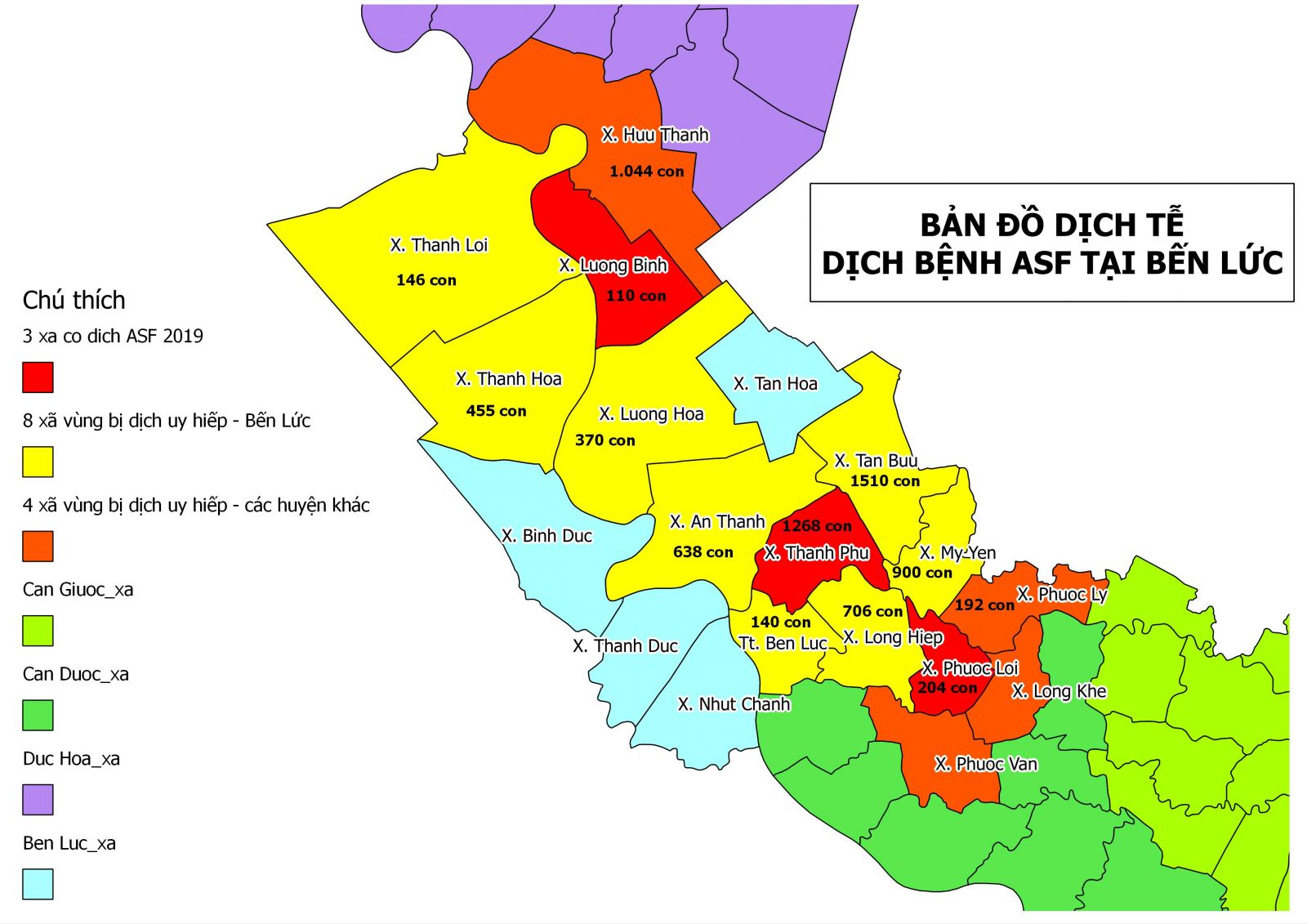 Map shows epidemics in Ben Luc district
Specifically, the epidemic occurred in 3 communes in the district including Pham Van Bay's household (in hamlet 1B, Thanh Phu commune), Vo Thi Kim Hue's household (in village 4, Phuoc Loi commune) and Huynh Kim Thanh La's household (in hamlet 2, Luong Binh commune). The functional sector is currently doing statistics on the number of infected pigs and destroys them according to regulations.
It is known that Ben Luc district locates many slaughterhouses and most small livestock households (there are about 227 households feeding a total of 6,447 pigs), so it highly occurs and spreads the epidemics.
Communes prensently locating in the threatening areas such as Thanh Loi, Thanh Hoa, Luong Hoa, An Thanh, Long Hiep, My Yen, Tan Buu and Ben Luc town, have also established a steering committee to actively prevent epidemics.
Thus, the province has appeared 6 ASF outbreaks in of Ben Luc and Duc Hoa districts and Kien Tuong town up to now./.
By Huynh Phong – Translated by Duc Tam