420-billion-VND embankment against erosion to be built in Ben Luc
It is expected that Long An province will implement the project of embankment against riverbank landslide, protect Ben Luc town, Ben Luc district, Long An province in the period 2021 - 2024.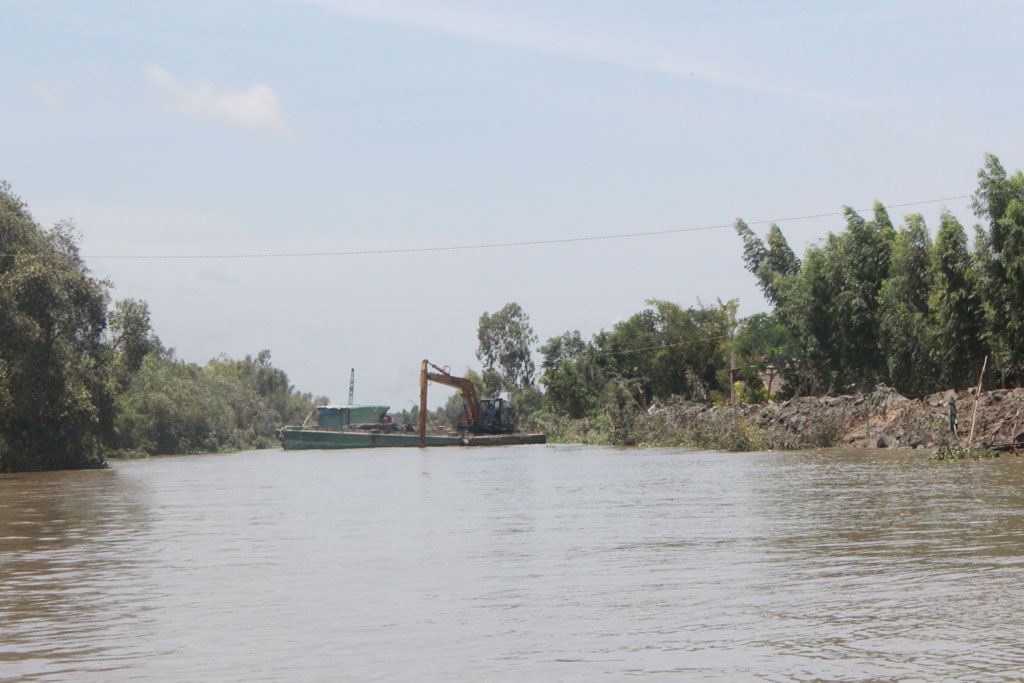 Many projects against landslide and climate change will be invested
According to the Long An Department of Agriculture and Rural Development, the project area is located in Ben Luc townlet and Thanh Phu commune of Ben Luc district. This is a densely populated area of the province.
The implementation of constructing the embankment project will prevent riverbank erosion, protect architectural, cultural works and infrastructure constructed along the river, gradually stabilize people's lives, limit to the lowest impacts of seawater intrusion affect the life of people.
At the same time, this is also a work contributing to proactively responding to climate change and sea level rise for densely populated areas, preventing saline intrusion, protecting the population and production of the Ben Luc townlet area and Thanh Phu commune. Thereby, it upgrades the infrastructure, creates landscape of the area serving cultural development and services for Ben Luc townlet and Thanh Phu commune.
The investment scale of the embankment project is expected to be 2,100 meters long, connecting from Ben Luc bridge in Vam Co Dong river to the new An Thanh bridge in Ben Luc river. After the embankment, street will be arranged along the embankment, the road surface is 3.5 meters wide and the sidewalk is 2 meters wide on each side. Along the works, the water collection and drainage systems are arranged, drainage culverts across embankments and residential wharves are constructed.
Total investment is expected to be about 420 billion VND, including construction costs, consulting, compensation for site clearance, etc. Investment capital is from the central budget and provincial budget capital./.
By Le Duc – Translated by Duc Tam
Source: https://baolongan.vn/se-xay-dung-ke-chong-sat-lo-420-ti-o-ben-luc-a107724.html