Applying information technology in preventing and controlling Covid-19 epidemic
On March 15, the Ministry of Health organized a national online conference to train on applying information technology in preventing and controlling Covid-19 epidemic. At the Long An end-point bridge, Director of Long An Health Department - Huynh Minh Phuc chaired the conference.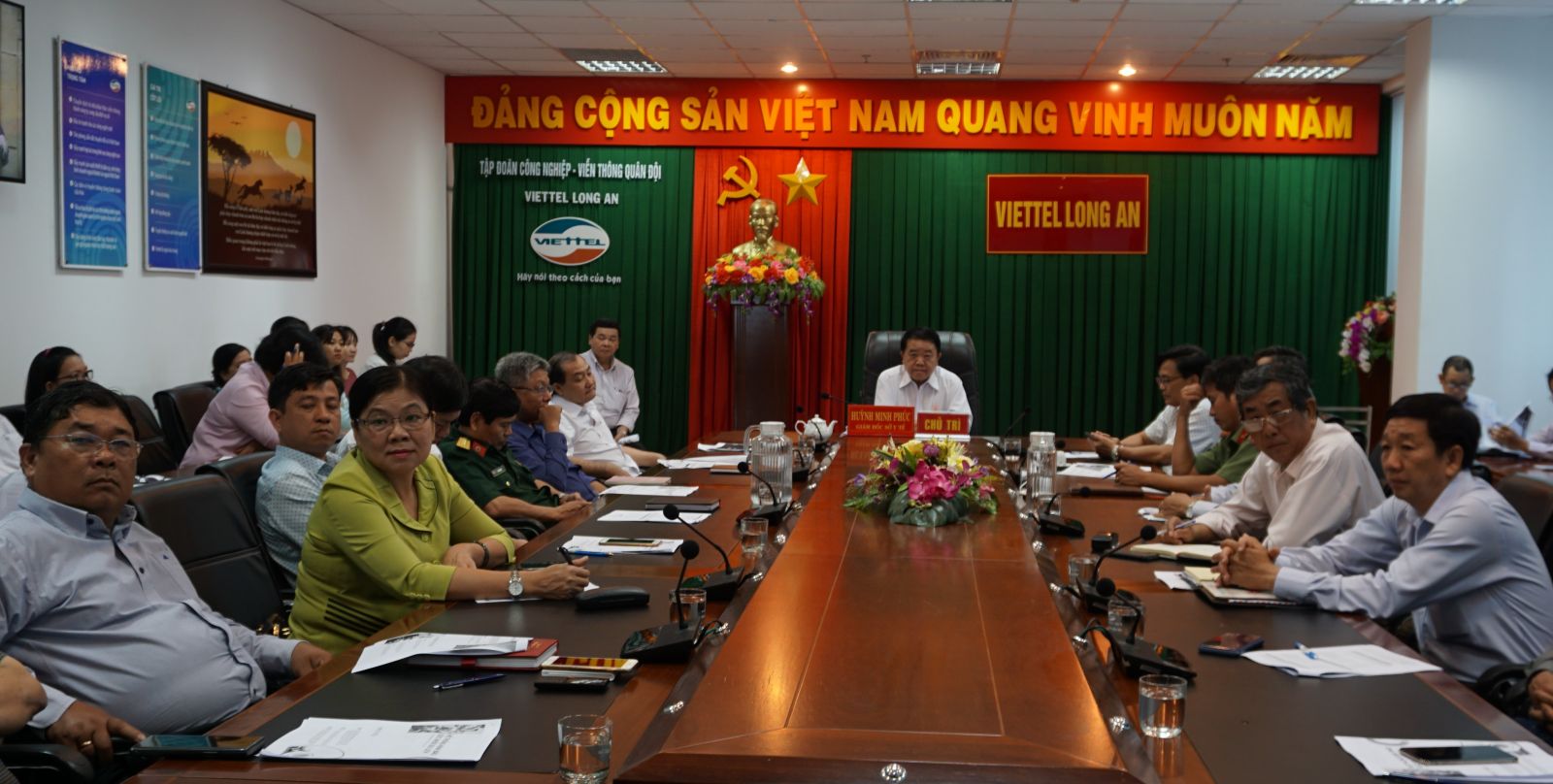 Delegates at Long An end-point bridge
Attending the conference, participants were trained how to use the application of voluntary universal health declaration and disease surveillance system; information technology applications supporting Covid-19 prevention.
Currently, the application for NCOVI voluntary medical declaration is updated on Google Play (for Android phones) and App Store (for Iphone phones). After installing NCOVI application on smartphones, people enter full personal information as required and their health status in the section "Universal health declaration" in the main screen; update daily health situation in the screen "Health monitoring". In addition, people can reflect on suspected cases of Covid-19 in their residential area through the NCOVI application.
Specific steps: Step 1: Download the NCOVI appication on mobile devices. Step 2: Open the NCOVI application and fill in the information to register. Step 3: Check the "I commit the information to be truthful" and click "OTP authentication". Step 4: Enter the 6-digit OTP code sent to your mobile device via SMS from the registered phone number. Step 5: Declare risk information (Yes / No) and press "Declare". Step 6: Click "Universal health declaration" to provide detailed information. Step 7: Fill personal information and click "Continue". Step 8: Fill out the entire people's health declaration information. Step 9: Check mark "I commit the information to be truthful" and click "Submit information to declare". Step 10: The notification system "Send information declared successfully".
Based on the information people have reflected through the NCOVI application, the Covid-19 information surveillance system will provide information to help authorities follow, monitor, manage and run the epidemic diseases prevention and control nationwide.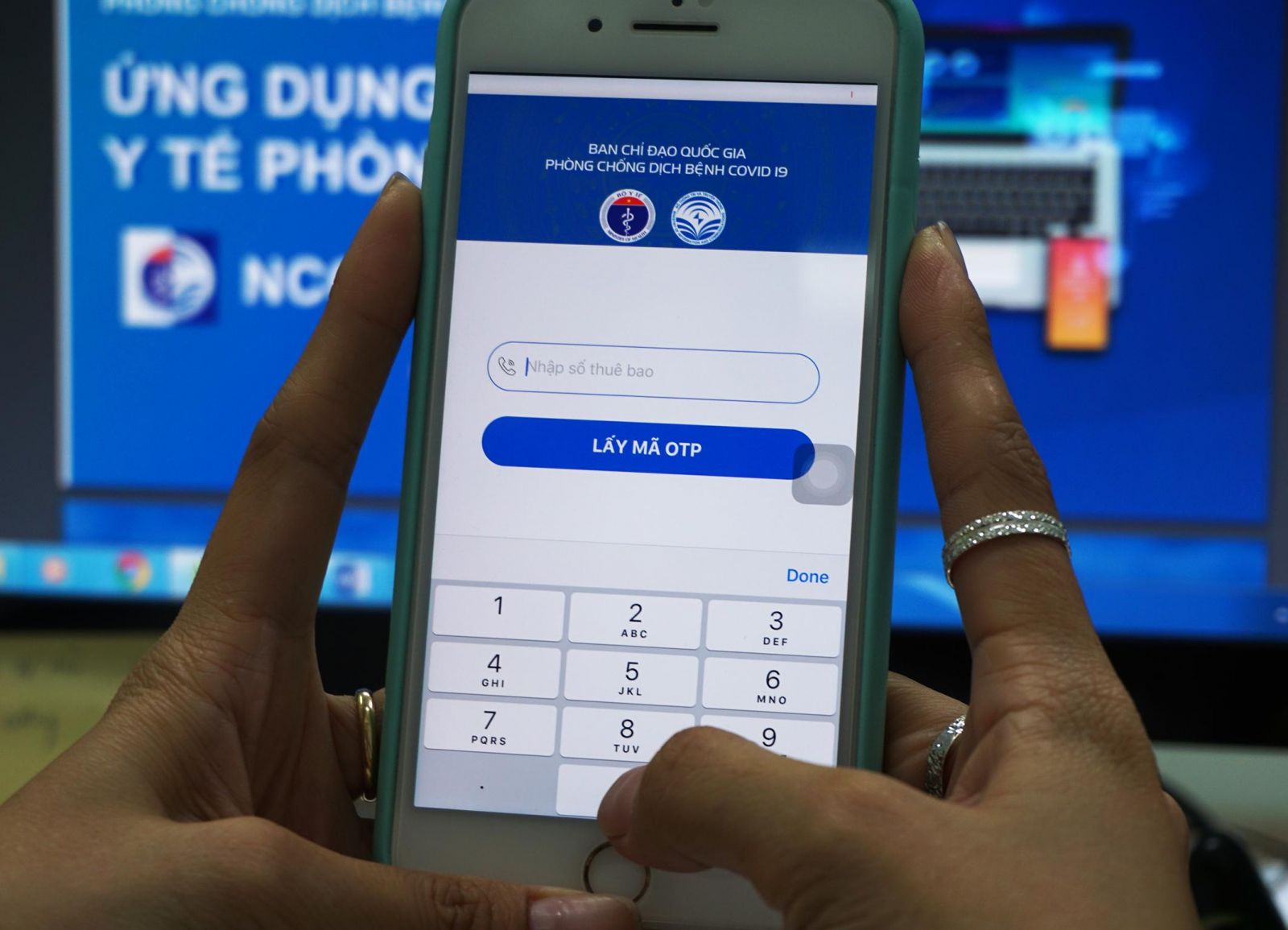 People make voluntary medical declarations on the NCOVI application
The "Vietnam Health Declaration" system has also been implemented with the purpose of supporting the National Steering Committee for preventing and controlling the Covid-19 epidemic in actively managing domestic and national passenger schedules when they travel in Vietnam. Besides, providing personal medical information will help visitors get medical assistance in case of need.
This system is applied nationwide, including all entry sites (airports, border gates); services (restaurants, hotels, bars, etc.); accommodation (hotel, motel, motel); Passenger carriers are operating across the whole country.
It is implemented for passengers at all domestic and international; Department of Preventive Medicine - Ministry of Health/ International Health Quarantine Center/ CDC Centers of provinces and cities; Quarantine department at border gates/ airports; accommodation, services; transport companies; and so on.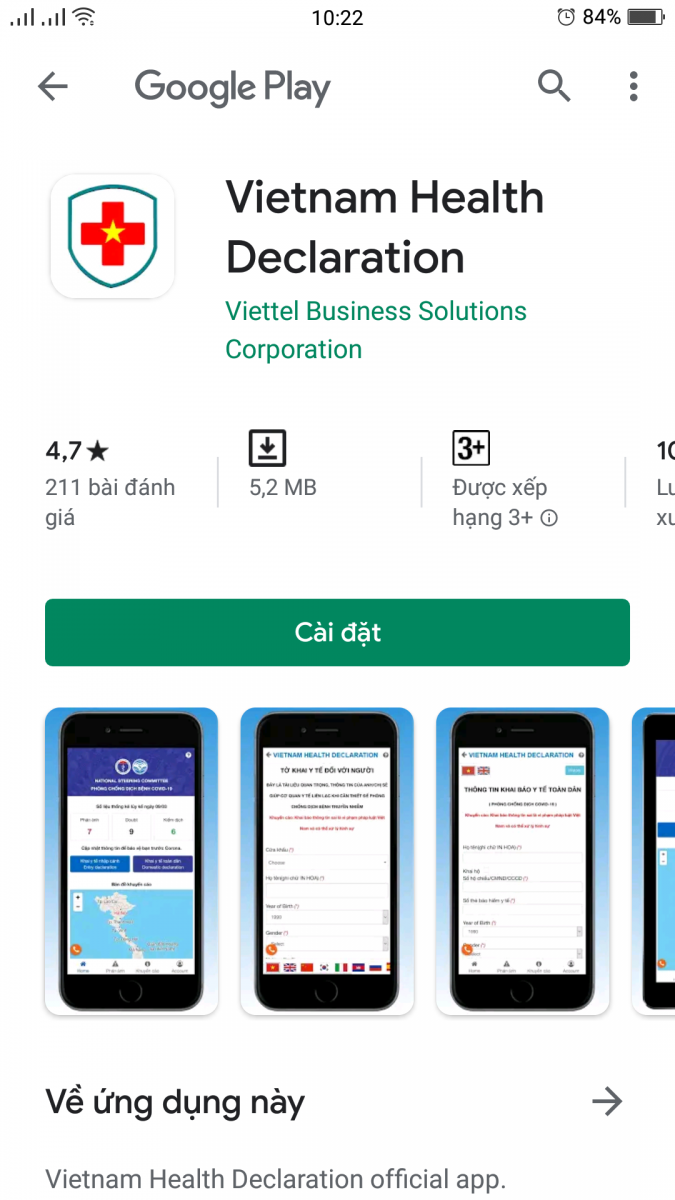 The Vietnam health declaration application is built and launched to support to prevent and control the spread of Covid-19 epidemic
There are 2 ways to declare travel health: Method 1: Access to https://tokhaiyte.vn to declare online. Method 2: Visit the Google Play application market (Android)/ App Store (IOS) to find and download applications with the name "Vietnam Health Declaration" to install applications on mobile phones.
According to the Standing Deputy Minister of the Ministry of Health - Nguyen Thanh Long, the conference was organized to help localities proactively cope with the complicated situation of Covid-19 epidemic./.
By Huynh Huong – Translated by Duc Tam
Source: http://baolongan.vn/ung-dung-cong-nghe-thong-tin-trong-phong-chong-dich-benh-covid-19-a91873.html