Closing 11th Long An Newspaper Cup football tournament: Dung Phong won the championship
After half a month of competition, on the afternoon of October 13, the football tournament to welcome the Vietnam Entrepreneurs Day, the 11th Long An Newspaper Cup officially closed. Dung Phong team won the championship this time.
The 11th football tournament to celebrate the Vietnam Entrepreneurs Day Long An Newspaper Cup takes place from September 29 to October 13, bringing together 4 teams including Youth of Long An, Vinh Long, Dong Thap and Dung Dung teams.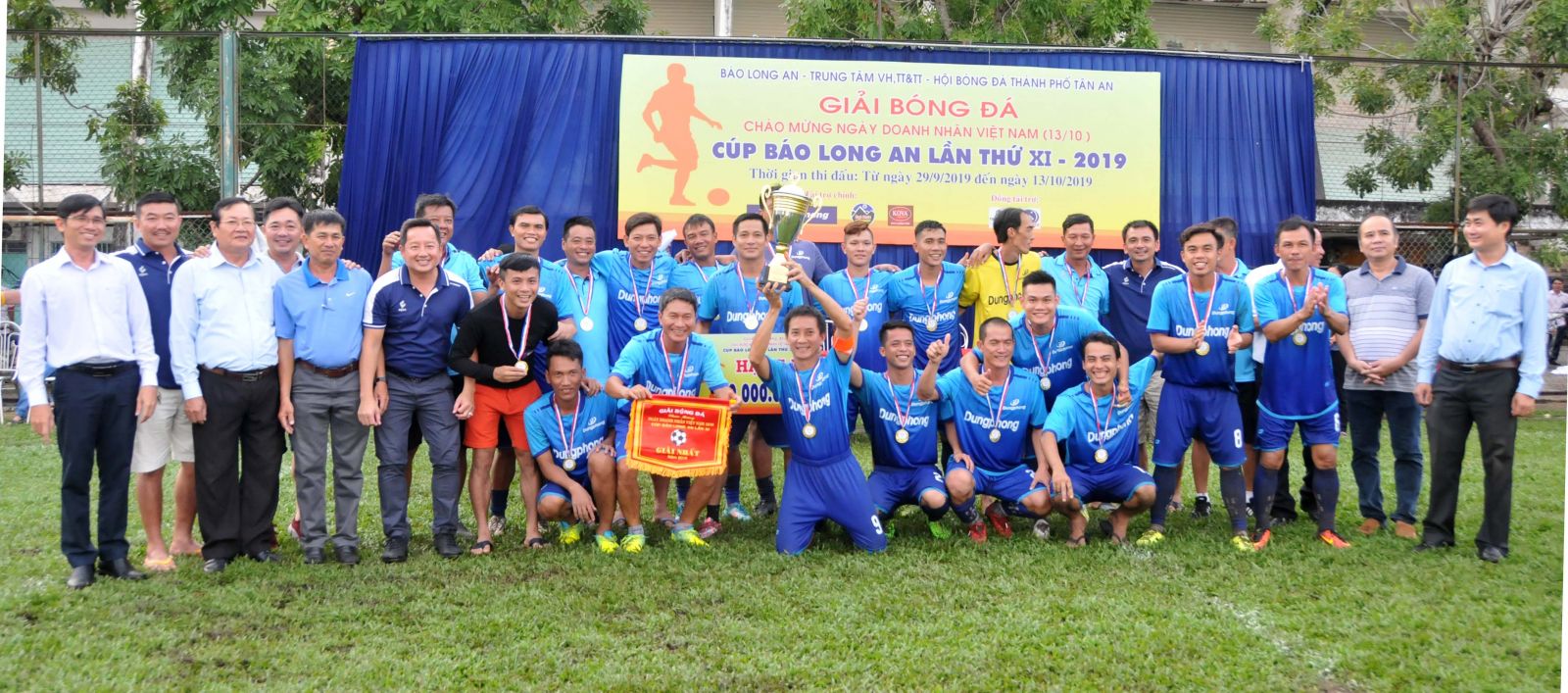 The organizer awards the Cup to Dung Phong team
After 6 matches, Dung Phong team was excellent to become champion, Dong Thap Youth team ranked second. The third prize belongs to the Long An Youth team and the fourth to the Vinh Long Youth team.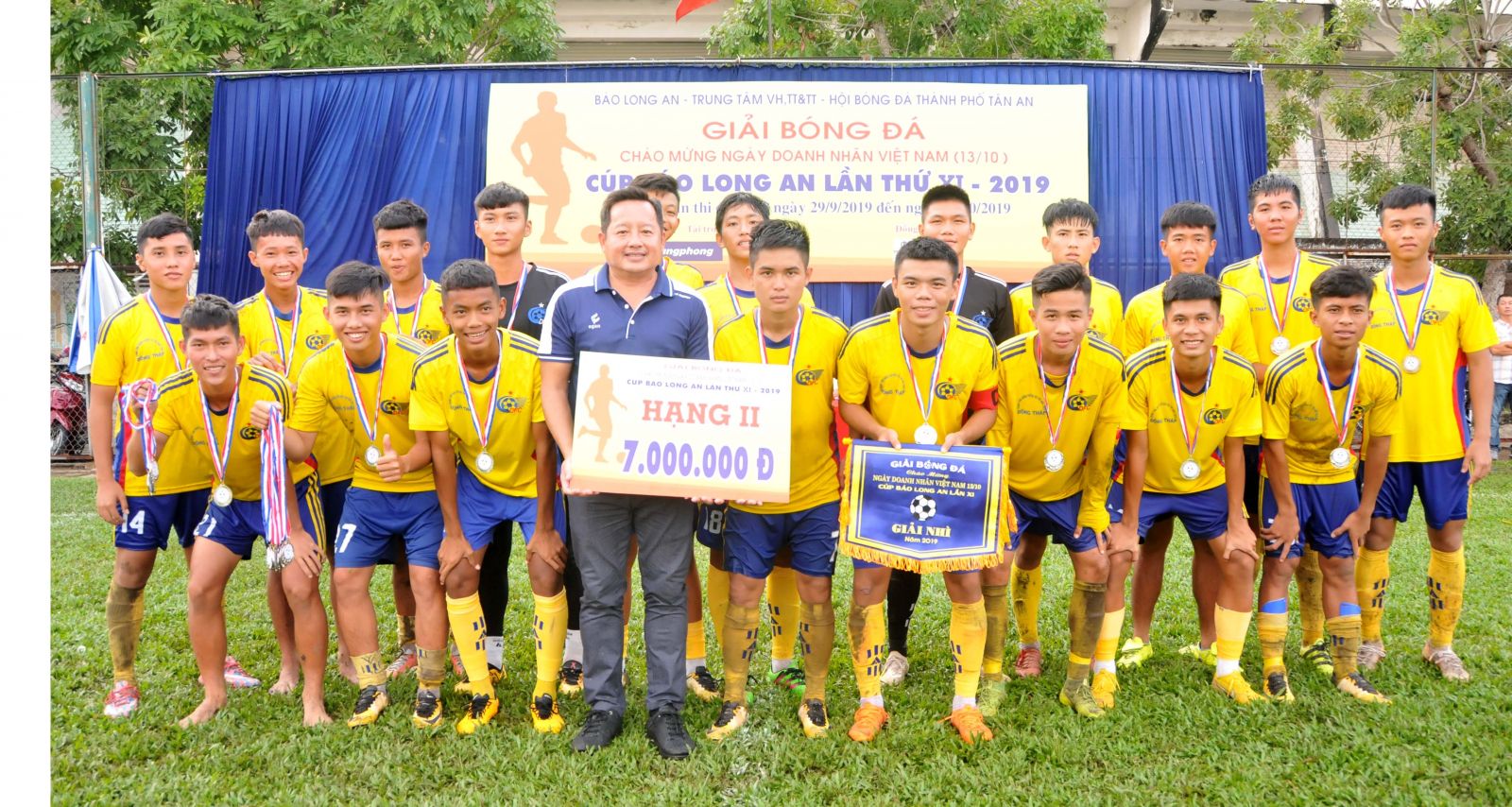 Dong Thap Youth team wins the second prize
In addition, the Organizing Committee also gave extra prizes to the players. In particular, the best goalkeeper belongs to goalkeeper Pham The Van of Dong Thap Youth team; The player with the most goals belongs to player Nguyen Van Chinh - Dung Phong team with 4 goals and player Nguyen Viet Thang was voted the best player in the tournament.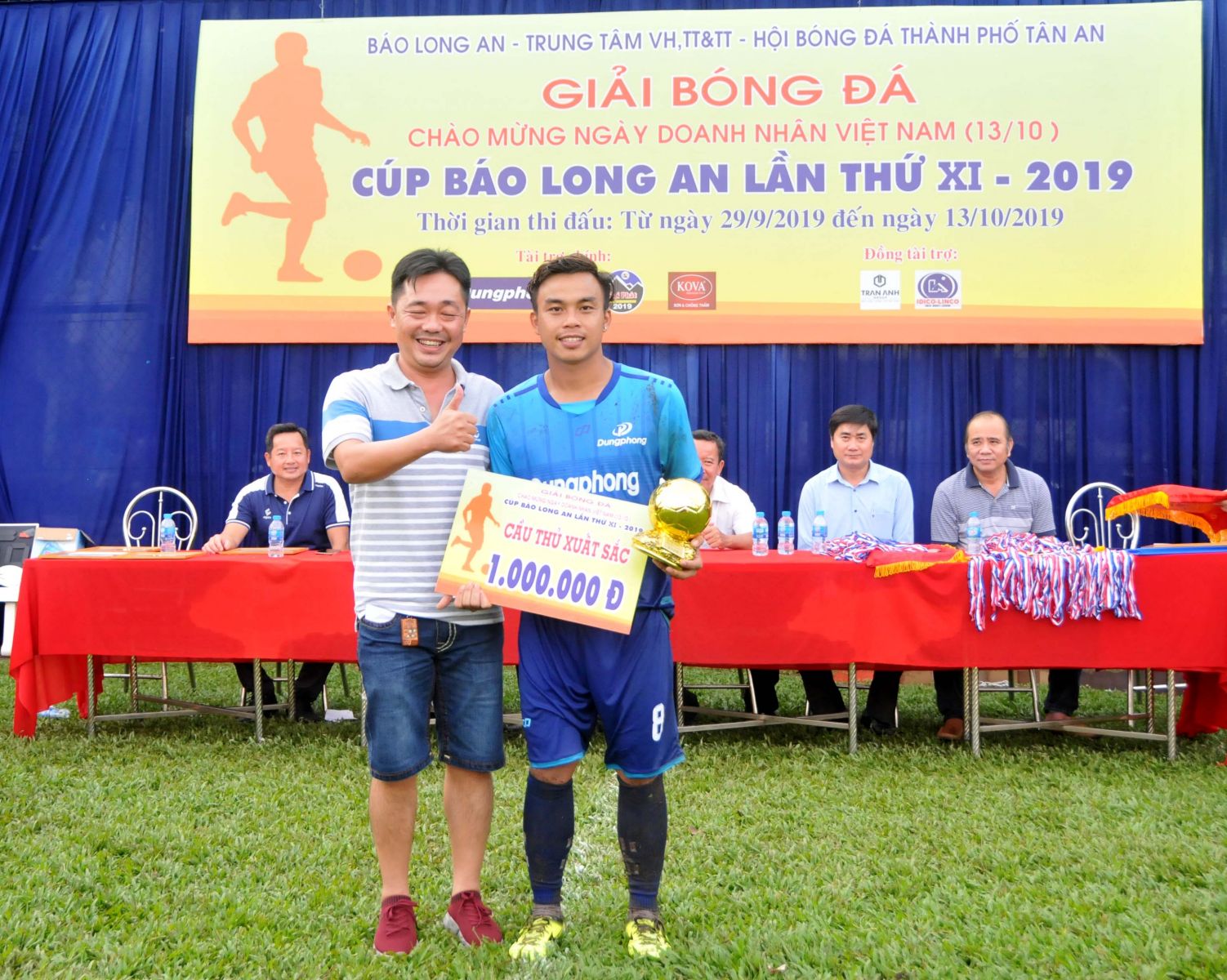 Dung Phong's Nguyen Viet Thang is voted the best player in the tournament
Statistics of the Organizing Committee shows that, through 6 matches, 23 goals were scored, an average of 3.8 goals per match. The tournament also attracted the concerns and attention of the football fans in Tan An city.
Long An youth team wins the 3rd prize
According to Deputy Editor-in-chief of Long An Newspaper, Head of the Organizing Committee of the tournament - Chau Hong Kha, after half a month of playing with the spirit of sport, the tournament was a great success, it provided Long An football fans with the good, interesting matches.
The tournament has contributed to creating a healthy playing field for teams, connecting businesses as well as contributing to the movement of physical training and sports in the province./.
By Staff – Translated by Duc Tam
Source: http://baolongan.vn/be-mac-giai-bong-da-cup-bao-long-an-lan-thu-xi-dung-phong-gianh-ngoi-vo-dich-a83688.html