Delegation of Ibaraki province, Japan surveys human resource training at Long An College
On February 15, the Labor Delegation of Ibaraki Province, Japan worked and surveyed about human resource training at Long An College.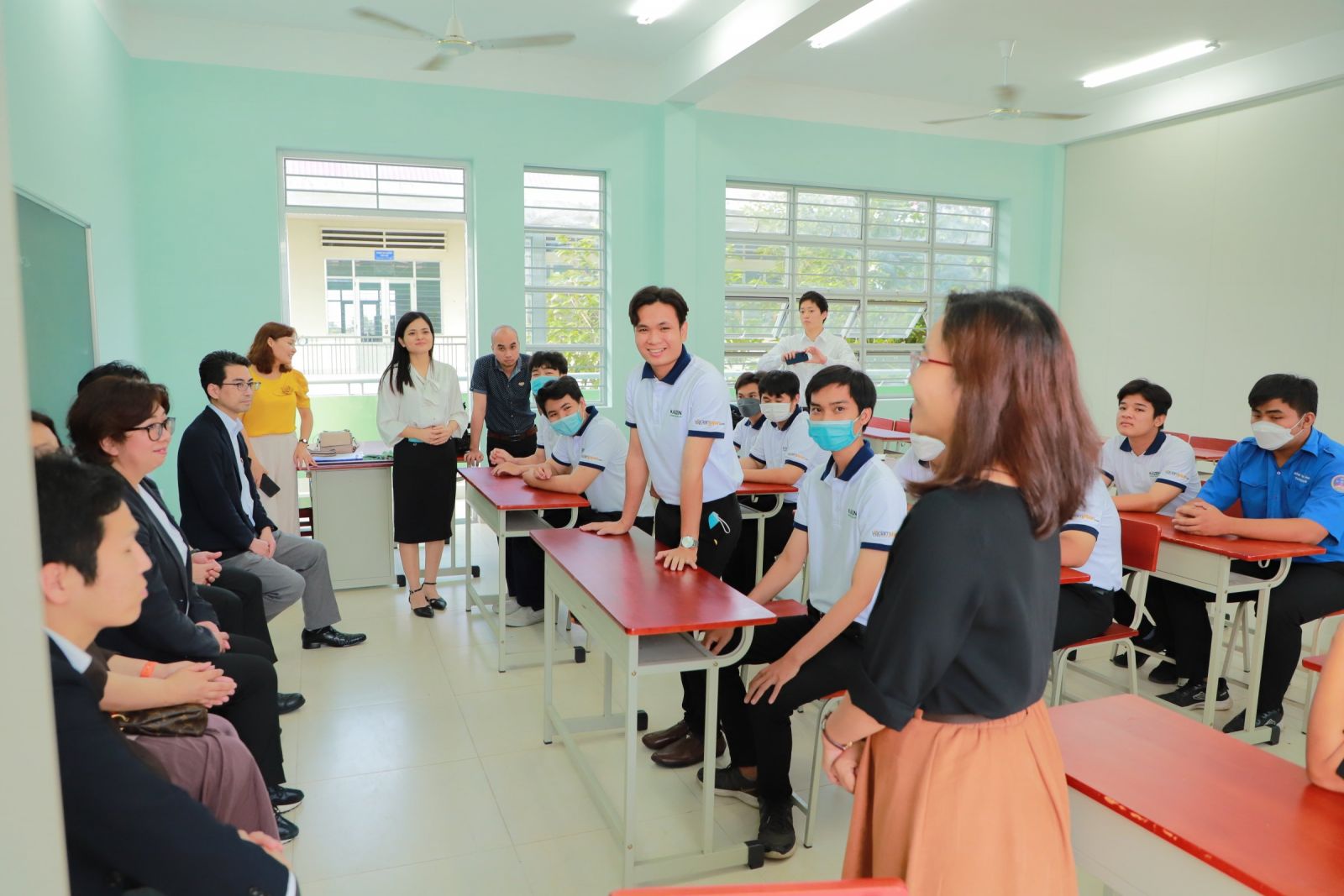 Delegation exchanges with students of Long An College
Here, the delegation surveyed the actual situation of classes teaching technical disciplines such as mechanical equipment, air conditioning, etc. At the same time, the delegation also exchanges and introduced about Ibaraki province to students and final year students who need to work in Japan; about the remuneration regimes, labor recruitment needs of enterprises in Japan.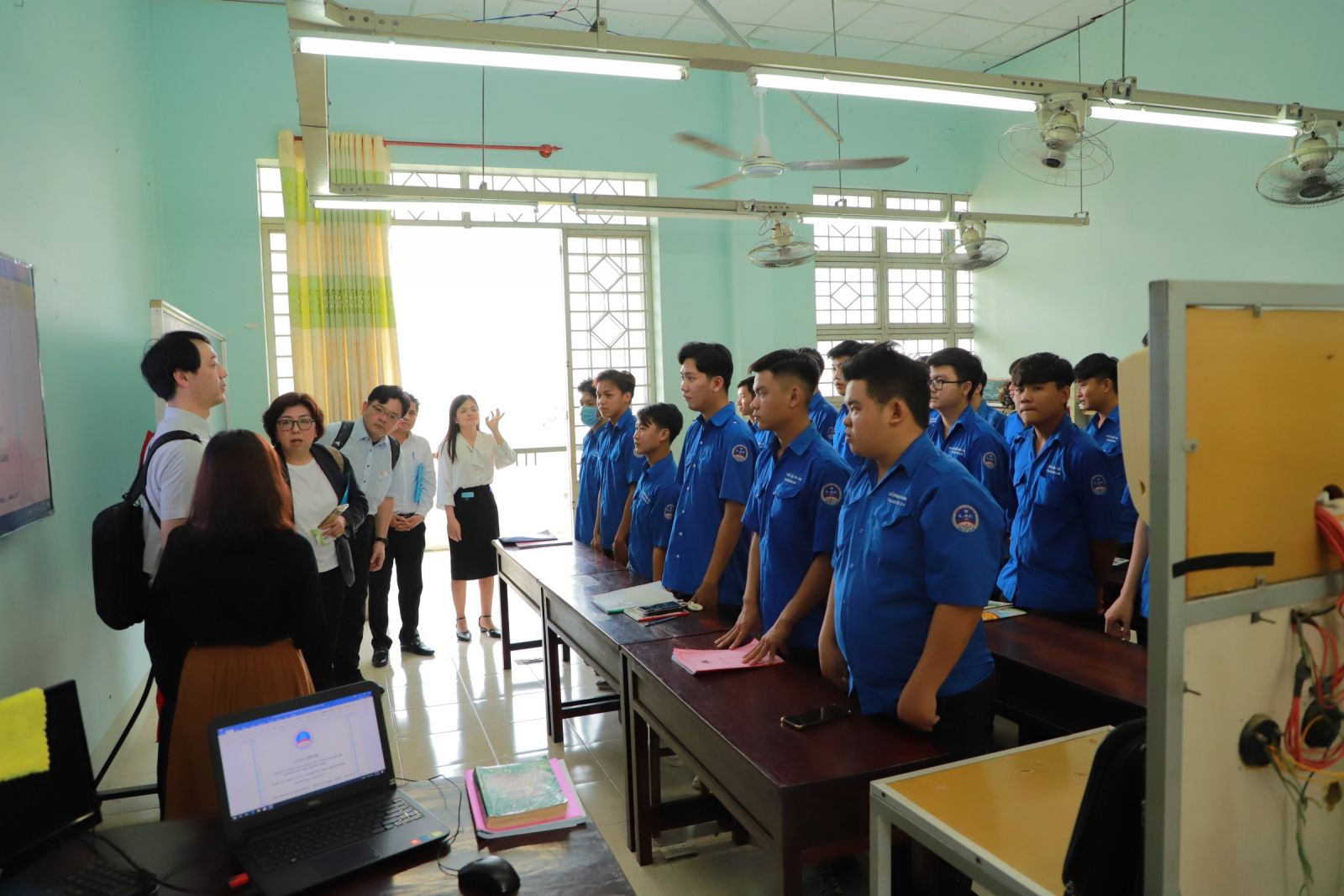 Delegation surveys students majoring in engineering
Currently, Ibaraki province has over 11,000 Vietnamese workers. At Long An College, there are currently many students and final year students studying Japanese, with the desire to work in Japan to improve their skills.
The survey on human resource training is one of the contents of the memorandum of understanding between Long An and Ibaraki provinces on the "Technical Internship" and "Specific Skilled Labor" programs with certificates for residence in accordance with Japan's regulations./.
By Staffs - Translated by Q.Thien
Source: https://baolongan.vn/doan-cong-tac-tinh-ibaraki-nhat-ban-khao-sat-dao-tao-nguon-nhan-luc-tai-truong-cao-dang-long-an-a149780.html