Ground obstacles removed for traffic works
In recent years, all levels and sectors, especially the key economic region of Long An province, have stepped up compensation and site clearance work. This is identified as a key and breakthrough task, in which the clearance of traffic works is paid special attention to.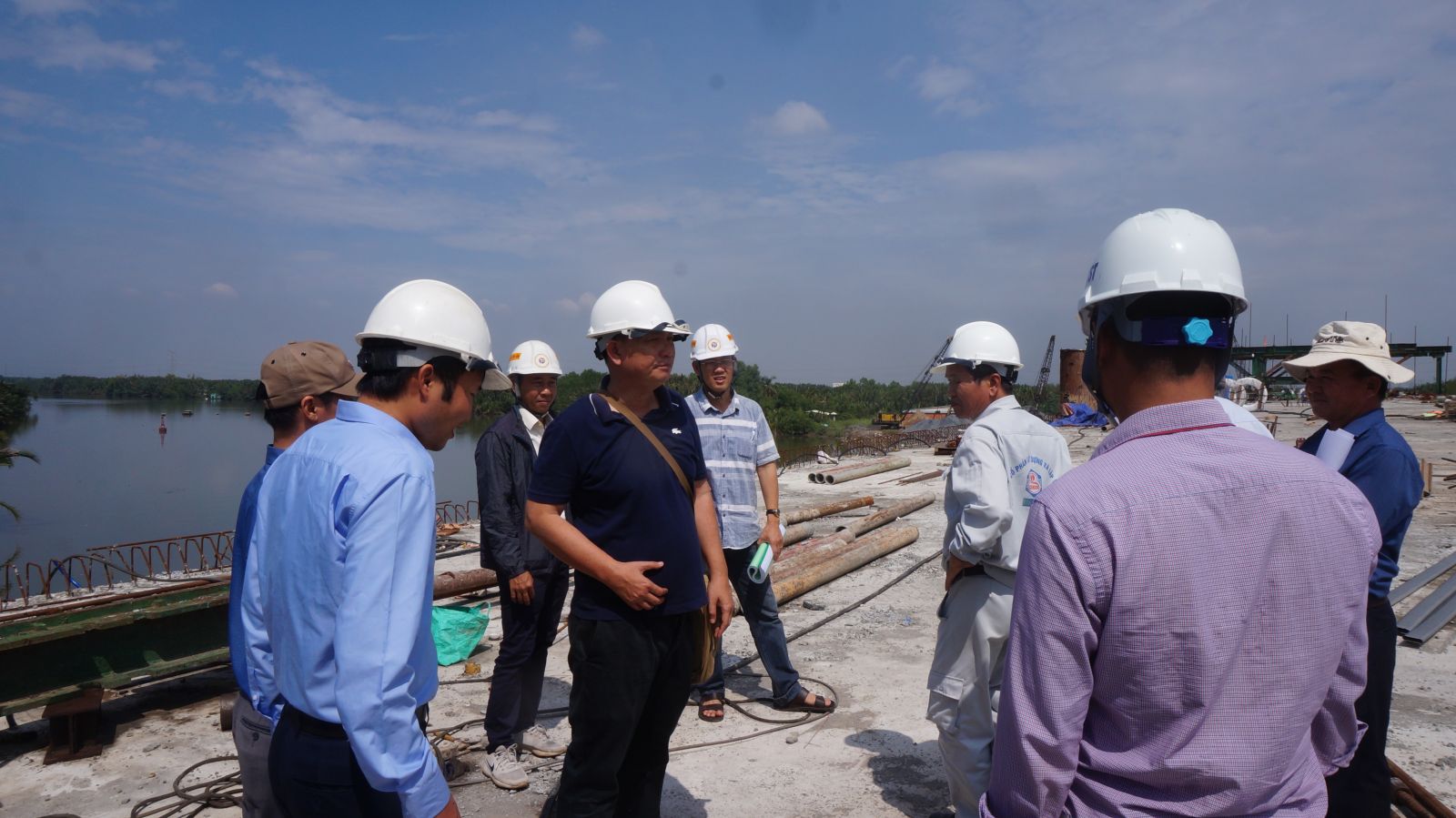 Traffic Works Project Management Unit (Department of Transport) inspects at a construction site (Illustrated Photo)
In recent years, many large traffic works, connecting the region have been built and put into use, making a great contribution to socio-economic development, attracting local investment, facilitating travel and transporting goods are more favorable. Recently, many lists of medium-term public investment projects and transport works for the period 2020-2025 have been approved by the province. In which, there are large projects of inter-regional connectivity and serving socio-economic development of 3 bridges on Provincial Road (PR) 827E (bridge over Can Giuoc River, Vam Co Tay River; Vam Co Dong River), PR 836B, PR 837B, bridge over Vam Co Tay river (belonging to Ring Road project), upgrade and expand PR 824 (section from Duc Hoa townlet to Ranh canal), expand PR 825 (section from Hau Nghia townlet to Loc Giang), etc.
The XIth Congress of the Provincial Party Committee for the 2020-2025 term identified transport infrastructure as the driving force for the province's socio-economic development. Since then, it identifies 3 key traffic works: Complete the Ring Road of Tan An City; PR 830E (section from expressway intersection to PR 830); PR 827E (section from HCMC to Vam Co Dong river). In addition, there is a program to mobilize all resources to build a synchronous transport infrastructure system for industrial and urban development in key economic regions of the province.
Like many works and projects in other sectors, in the work of compensation, clearance and implementation of traffic works also face many difficulties, especially in key areas of the province, bordering Ho Chi Minh City, the land price is constantly fluctuating, being pushed up, so it greatly affects the site clearance progress, construction progress and complaints arise due to disagreement with the compensation price.
According to Deputy Director of the Department of Transport - Nguyen Hoai Trung, the compensation and site clearance are especially important in order for projects and traffic works to be constructed quickly and smoothly. Accordingly, the work of propaganda and mobilizing people in the project to agree with the policy of the State has always been promoted.
According to reports from localities, after 2 years of implementing Conclusion 720 of the Executive Committee of the Provincial Party Committee, many land clearance problems have seen many positive changes, including traffic projects and works. The prominent projects such as PR 830 (Rach Vop Bridge), Tan Tap - Long Hau road (Can Giuoc district); The project of the Ring Road of Tan An City and the bridge over the Vam Co Tay River; Tan An Bridge; Expanding the bypass of National Highway (NH) 1 section through Tan An City (Tan An City). PR 830 project phase 2; PR 830B (Can Duoc district). The road from the residential cluster crossing the flood in Thu Thua town to the inter-commune residential cluster; The road from the inter-commune flood-passing residential cluster – NH N2; PR 818, the section from NH 1 to Thu Thua townlet (Thu Thua district), etc.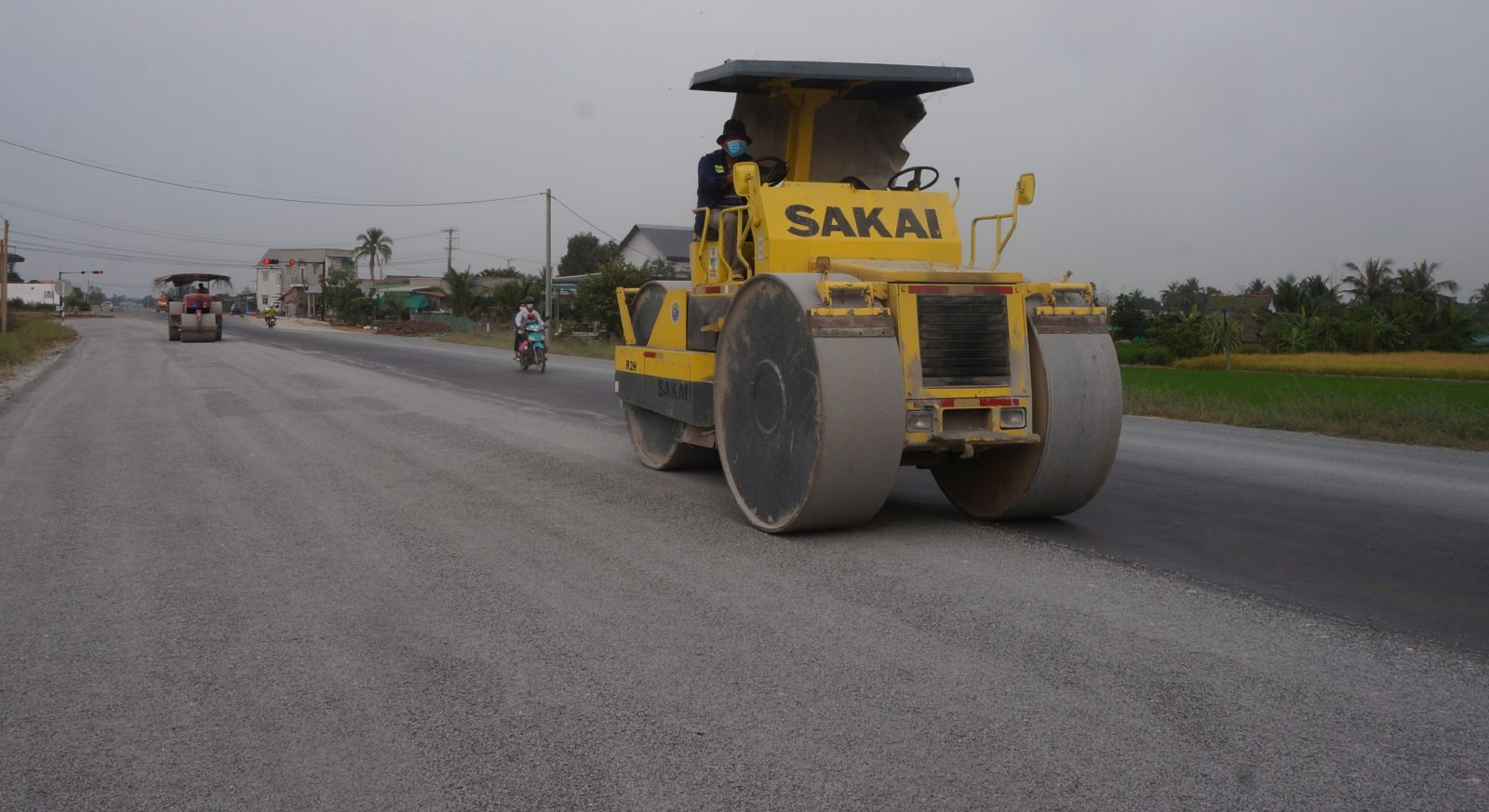 The expansion project of PR 830 is still facing 22 households in ground clearance through Can Duoc district
Information from the Department of Transport, the project of upgrading and expanding PR 830 phase 2, the section from Nguyen Trung Truc street to Long An port, is the key work of the Resolution of the Xth Provincial Party Congress (task period 2015-2020), started construction in 2018. Up to now, the section from NH 50 - Long An Port has completed site clearance. Construction progress from Long An Port to Km5+187, 5.1 kilometers long, the implemented volume reached more than 73 percent. From Km5+187 to NH 50, 7.69-kilometer road has been accepted and put into use.
For the section from NH 1 to NH 50, construction has been completed and put into use 4 packages, and 4 packages are still under construction. Specifically, by the end of June, in 4 bidding packages by 4 construction units, the contract value was from 55 percent to 98 percent. However, in these construction packages, there are still 22 cases in Can Duoc district. Currently, the functional agencies and localities focus on solving, in which, Long Dinh commune has 7 households and Tan Trach commune has 15 households.
The biggest problem is in the package of more than 8 kilometers long, constructed by Viet Dung Joint Stock Company (JSC). Mr. Nguyen Van Khac - Chief commander of the implementation of this package said that in this section, in the past time, 14 households have been cleared of land clearance in Tan Trach commune. This has greatly affected the construction progress.
Deputy Director of the Traffic Project Management Unit of the Department of Transport - Nguyen Minh Hau said: "The cases that still have not agreed to hand over the ground in the PR 830 project phase 2, mainly do not agree according to the province's land price list and compensation proposal according to the current price, have not yet agreed on the price of land and architecture. Currently, the functional sector and the government have specific plans to deal with it".
Along with that, some transitional breakthrough projects of the Xth Provincial Party Congress have been and are being removed from site clearance for construction over the past time. As project PR 826E (hamlet 3 Long Hau) from PR 826C to the edge of Long Hau asphalt, by the end of June, 76 out of 89 households and 1 organization have paid for site clearance with an amount of more than 101 out of 114.5 billion VND. However, businesses such as Long Hau Joint Stock Company, Thai Son Long An Joint Stock Company, Vinh Truong Real Estate Joint Stock Company have not been cleared to hand over the construction site.
Or the Tan Tap - Long Hau road project with a length of 2.8 kilometers, the implementation value has reached nearly 45 percent (31 out of 70.1 billion VND). However, there is still a land area for 1 household due to a dispute over land use rights.
PR 830B (section from PR 833B to Doi Ma canal and Doi Ma bridge), the road from PR 833B to Rach Doi Ma bridge has been constructed about 60 percent. However, it is still entangled with land clearance 6 households have not yet agreed on the resettlement policy in cash.
With problems in land clearance, functional sectors and local authorities are focusing on solving; in which, propaganda and consensus mobilization according to the policy are paid attention to. It is believed that, from the great investment in traffic projects and works, it will continue to open up many potentials, advantages, new motivations and breakthroughs for the socio-economic development of the province and the whole region./.
By Le Duc – Translated by Duc Tam
Source: https://baolongan.vn/thao-go-vuong-mac-mat-bang-cac-cong-trinh-giao-thong-a117575.html