Long An General Hospital: Annual scientific conference organized
On December 20, Long An General Hospital held an Annual Scientific Conference 2019. Deputy Director of Long An Department of Health - Bui Quoc Dung and experts from Cho Ray Hospital, Ho Chi Minh City Medical University Hospital and leaders of medical facilities in the province attended the event.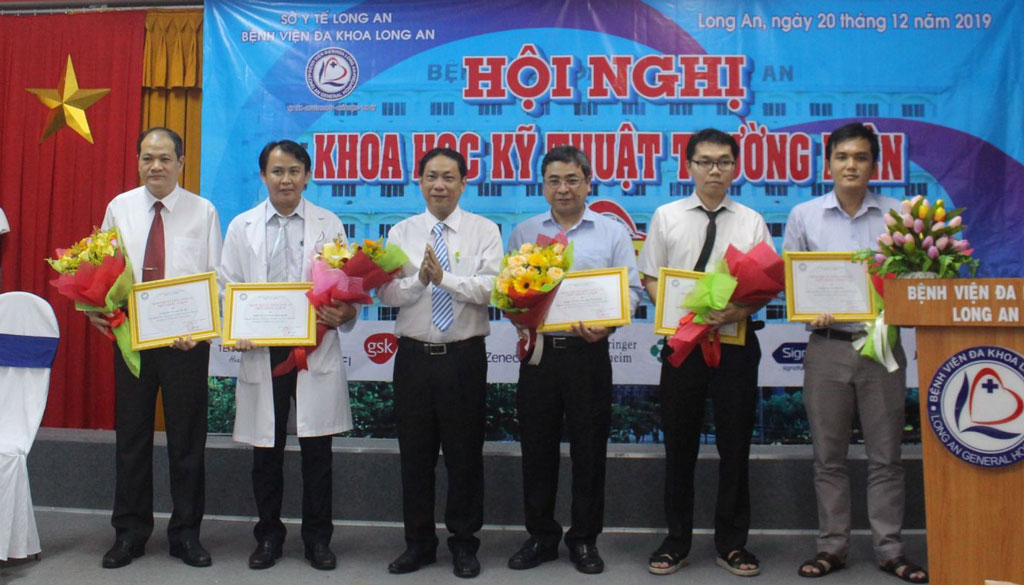 Flowers are presented to rapporteurs presenting research topics
In 2019, in the context of being overcrowded and lacking human resources, Long An Hospital's staff and officials tried to carry out research projects on the basis of disease patterns and local conditions. The topics are information for doctors, bachelors, engineers and nurses of the hospital to exchange, learn professional experience with colleagues inside and outside the province.
Accordingly, 4 out of 15 research topics of the General Hospital were selected to present at the conference as follows: Surveying the treatment of bradycardia with temporary pacemaker; Studying the risk factors related to appendicitis with complications; Investigating INR time in the treatment range in patients with atrial fibrillation who are taking vitamin K antagonists in the Department of Examination and Cardiology; The result of laser retrograde ureter lithotomy surgery at Long An Hospital in 2018 - 2019.
In addition, the delegate also heard from level-II Specialist Doctor Doan Tien My - Cho Ray Hospital on the topic of research on Preventive Antibiotics in Surgery in current trends and Treatments for knee osteoarthritis of Assoc. Ph.D. Dr. Bui Hong Thien Khanh - Ho Chi Minh City Medical University Hospital.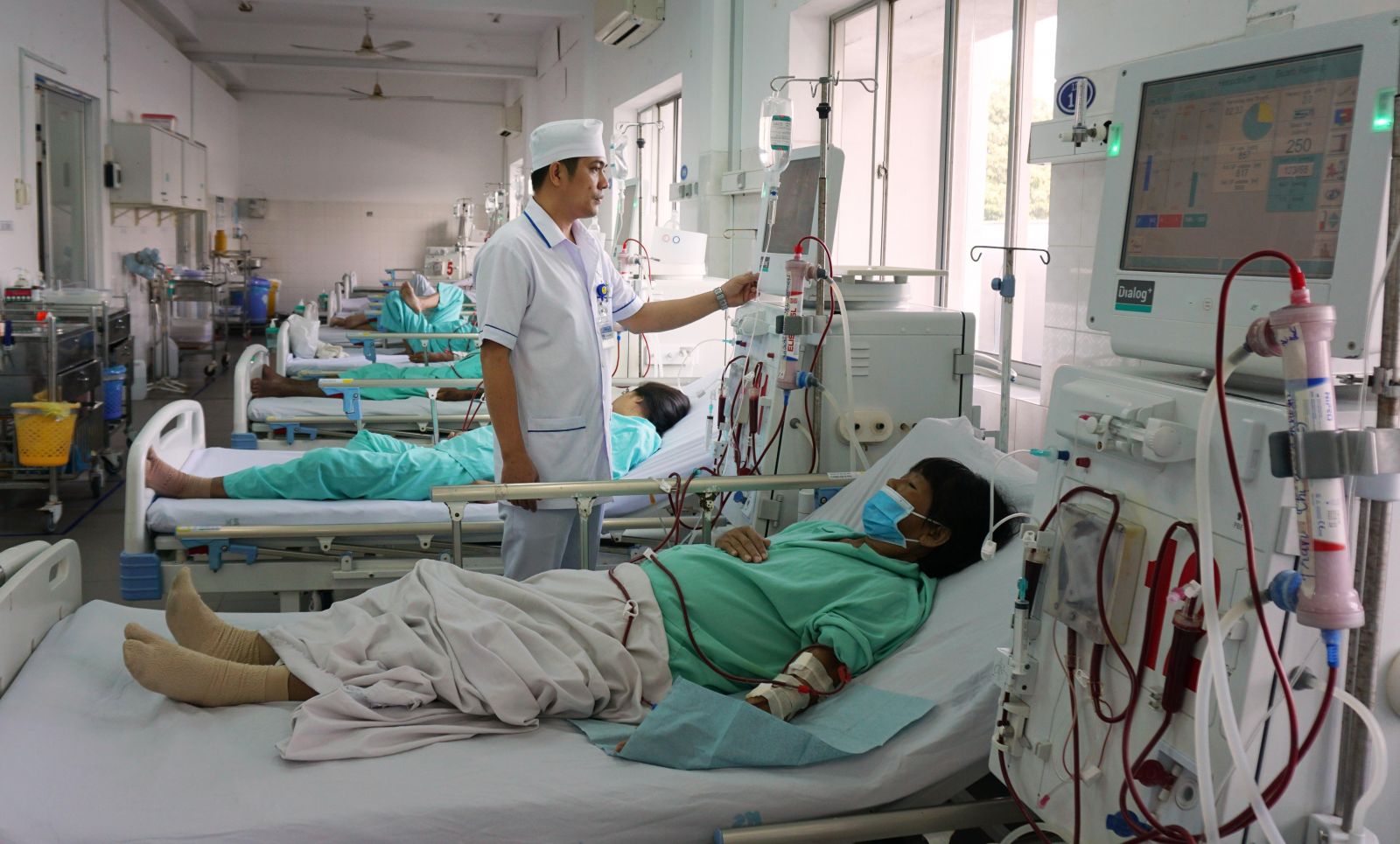 Scientific research is an indispensable task in medicine to improve the quality of medical examination and treatment
According to Director of Long An General Hospital - Nguyen Van Hoang, scientific research is an indispensable task in medicine to summarize, learn experience and develop new knowledge and techniques. These knowledge and techniques aim to develop and improve the quality of people's health care better and better.
He suggested that the Long An medical staff and doctors continue to have practical scientific research topics as well as update the latest medical advances. Thereby, it contributes a positive contribution to the care, protection and improvement of people's health./.
By Staff – Translated by Duc Tam
Source: http://baolongan.vn/benh-vien-da-khoa-long-an-to-chuc-hoi-nghi-khoa-hoc-thuong-nien-a87407.html