Vietnam's health authority assures consumers over African swine fever
The Ministry of Health has affirmed that the African swine fever (ASF) is not infectious to humans and advised consumers against boycotting pork products that are safe, non-infected and processed hygienically.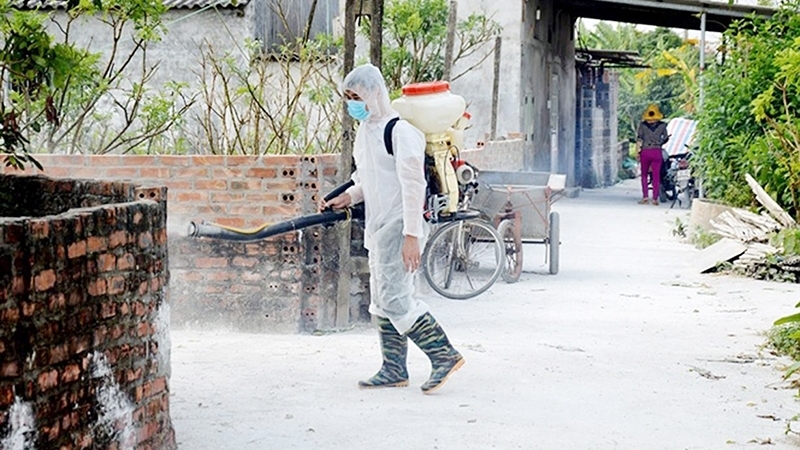 Vietnam is taking bold actions to contain the African swine fever. (Photo: NDO/Minh Phuc)
The advice came following an announcement on February 19 by the Animal Health Department that several outbreaks had been detected in the provinces of Hung Yen and Thai Binh in northern Vietnam.
The disease is highly contagious in pigs, a main source of meat in Vietnam, and is currently incurable.
Due to its expected major impacts on the animal husbandry sector, health authorities have urged farmers to take aggressive measures in order to prevent the disease from further spreading.
In Quang Ninh province, which borders China where the outbreak is serious, the local agriculture department has urgently called for measures to prevent the disease from spreading into the province.
Meanwhile in Kien Giang province, the authorities have stepped up their efforts to monitor pig trading activities in order to promptly prevent the smuggling of pigs without clear origin.
Other provinces throughout Vietnam are also taking actions to prevent the spread of the disease.
The Food and Agriculture Organisation (FAO) in Vietnam said on February 21 that it will support the country's animal health agency to contain the ASF.
FAO also recommends that pig farmers should report suspected infections to animal health authorities, comply with preventive measures and disinfect their farms, the markets and transport vehicles.
Furthermore, it is advisable not to sell dead pigs or use infected pigs as food for other animals, and not to transport pigs and pork products to or from areas with outbreaks.
Meanwhile consumers are recommended to cook pork thoroughly before eating and report to the animal health authorities immediately after detecting dead pigs./.
NDO