Long An: Consumer price index in August 2020 increased by 0.17 percent
Consumer price index (CPI) in August 2020 in Long An increased by 0.17 percent over the previous month, of which goods increased by 0.25 percent and services increased by 0.04 percent. Among commodity groups, food and foodstuff products increased by 0.2 percent and non-food products increased by 0.31 percent.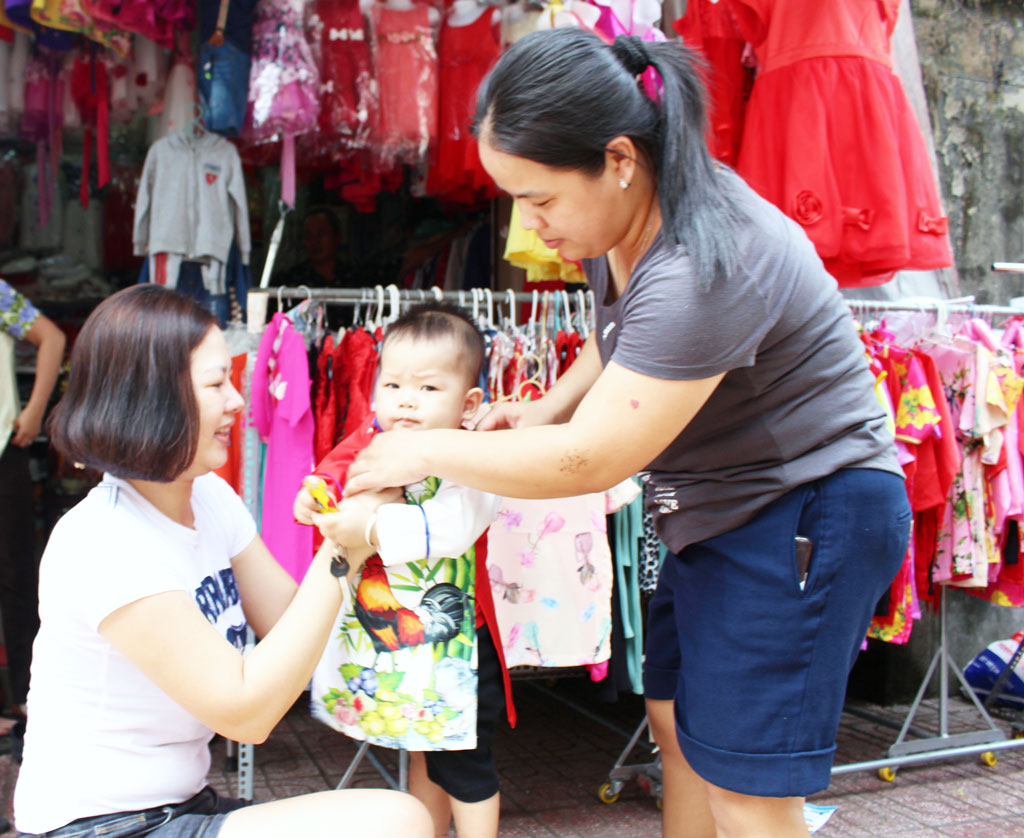 Garment, hat and footwear increased 0.51 percent (Photo: T.H)
There were 8 out of 11 groups of goods and services with an increase in price indexes: Other goods and services increased 0.73 percent; garment, hat and footwear increased by 0.51 percent; beverage and tobacco increased 0.28 percent; restaurant and food service increased 0.23 percent; housing, electricity, water, fuel and construction materials increased 0.15 percent; medicine and medical service rose 0.03 percent; post and telecommunications increased 0.01 percent. Two groups with a decrease in price indexes were culture, entertainment and tourism with a decrease of 0.47 percent; household appliances and housewares down 0.02 percent. The education group has a constant price index.
Factors that made CPI in August 2020 increase are domestic rice price increase 1.9 percent (due to high export rice price); gasoline prices increased by 0.42 percent, gas prices increased by 0.63 percent (according to world market prices). In the opposite direction, the price of pork decreased by 2.35 percent compared to the previous month (due to increased supply from re-herding and import of pigs from abroad); Travel prices decreased by 3.43 percent (due to the direct influence from the 2nd Covid-19 epidemic in Vietnam) which was the reason for affecting CPI.
CPI in August 2020 increased by 4.53 percent compared to August last year; the average 8 months increased 4.68 percent over the same period last year./.
By Dinh Huy – Translated by Duc Tam
Source: http://baolongan.vn/chi-so-gia-tieu-dung-thang-8-2020-tai-long-an-tang-0-17--a102341.html