Long An ranks 5th in terms of administrative reform index in 2019
The Governmental Steering Committee of Peer Assessment Rating (PAR) has just announced the PAR Index in 2019. Accordingly, Long An PAR index is ranked 5th out of 63 provinces and cities (84, 33 points), increasing 2 levels compared to 2018 (ranked 7th).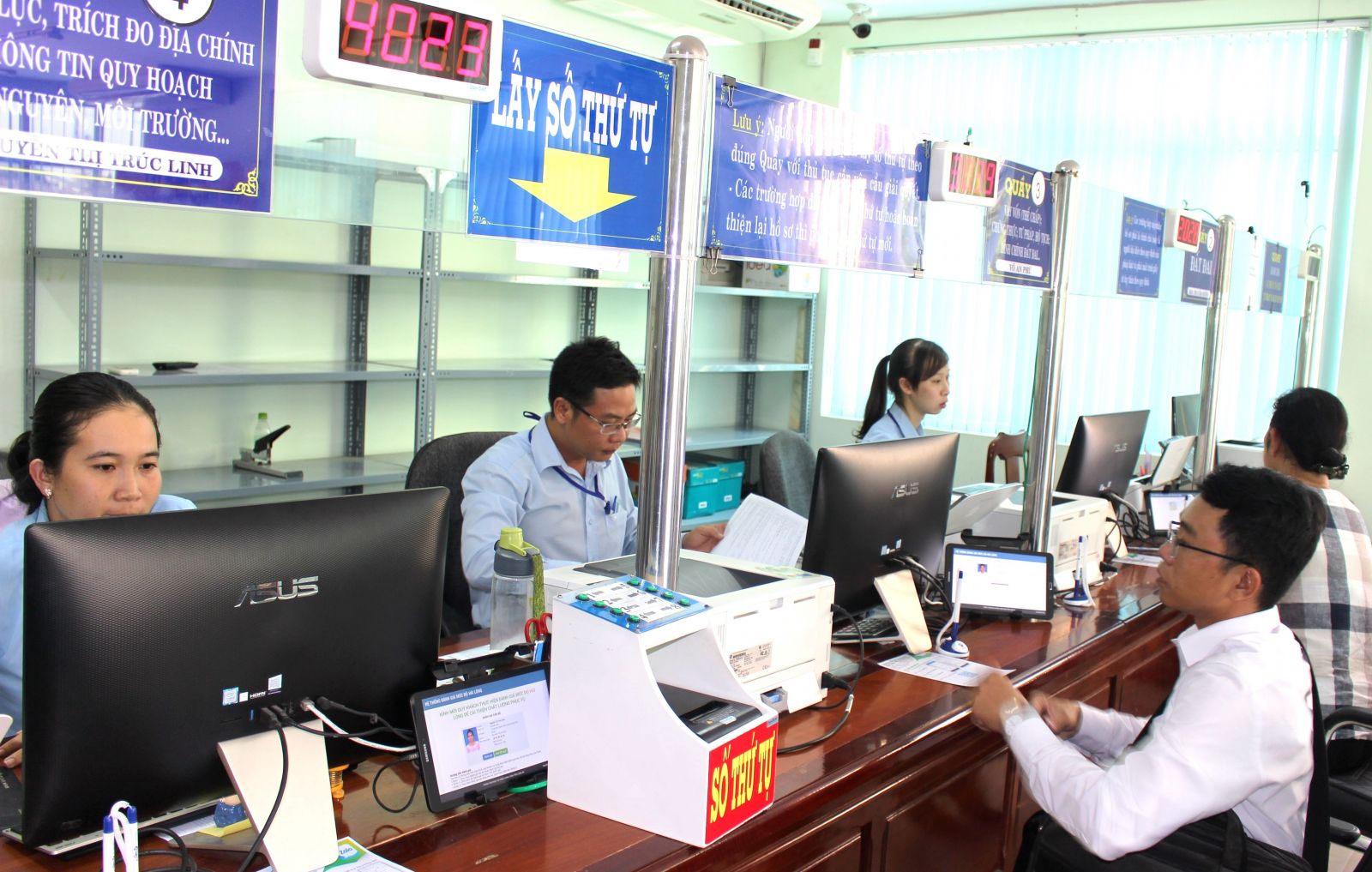 Long An continues to be in the top 10 provinces and cities leading the PAR Index in 2019
Results of PAR Index 2019 of provinces and cities are classified into 3 groups as follows: Group A achieves index results of 90 percent or more, including 1 province (Quang Ninh). Group B achieves index results from 80 percent - below 90 percent , including 43 provinces and cities. Group C achieves an index of 70 percent - under 80 percent, including 19 provinces and cities.
Quang Ninh continues to be at the top of the PAR Index 2019, with a result of 90.09 percent , 5.45 percent higher than the second place in Hanoi, reaching 84.64 percent. Dong Thap continues to maintain the 3rd position in the rankings, with the PAR Index reaching 84.43 percent, an increase of 0.72 percent compared to 2018.
The 4th and 5th positions on the PAR Index in 2019 belong to Hai Phong city (84.35 percent) and Long An province (84.33 percent) respectively. These are also the units that have had a lot of innovations in PAR implementation in recent years. Ben Tre is the locality ranked 63 out of 63 provinces and cities, with a result of 73.87 percent.
According to the assessment, the PAR Index of 2019 in the provinces and cities directly under the Central Government achieved the average value of 81.15 percent, 4.23 percent higher than the average value in 2018 (reaching 76, 92 percent) and is the highest in the last 4 years. It is worth mentioning that, in 2019, 44 units achieved an index result of over 80 percent, (in 2018 there were only 9 units); No locality achieved results below 70 percent (3 provinces in 2018).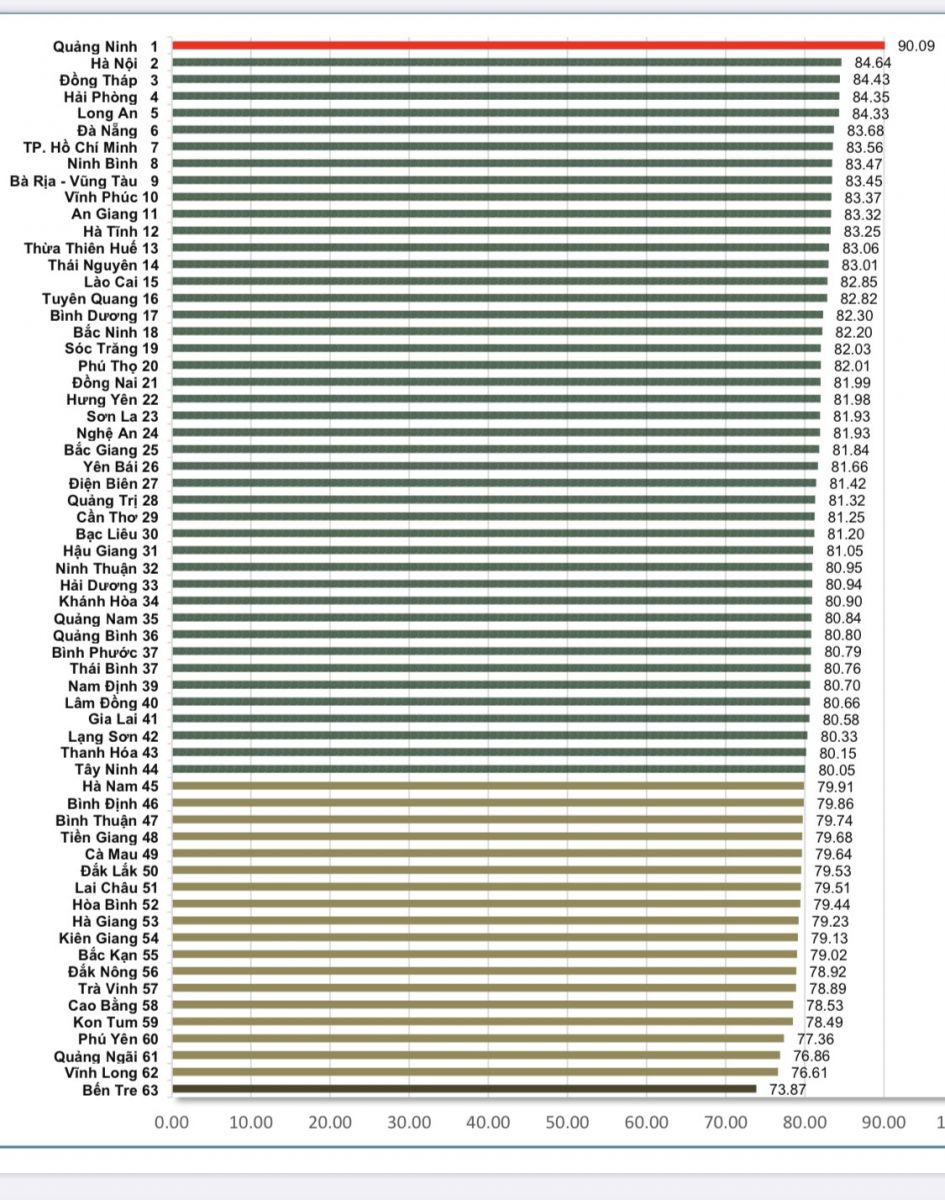 The scale of grading administrative index of provinces and cities in 2019
Among the gaining units of 2019, Tra Vinh is the highest rising province (+9.04 points), the lowest increase is Can Tho city (+0.15 points). The only locality with a decrease in 2019 evaluation score compared to 2018 is Da Nang (-0.03 points); however, the decrease was not significant and Da Nang was still in the top 10 localities with the highest PAR results in the country.
The PAR index is a management tool developed and applied by the Ministry of Home Affairs from 2012 to the present. Thereby, it has helped the Government to monitor and assess substantially and objectively the annual PAR results of ministries, ministerial-level agencies and People's Committees of provinces and centrally-run cities./.
By Phong Nha – Translated by Duc Tam
Source: http://baolongan.vn/long-an-xep-hang-5-ve-chi-so-cai-cach-hanh-chinh-nam-2019-a95634.html