Chairman of Tan An People's Committee dialogues with people about administrative procedures
On October 16, Chairman of the People's Committee of Tan An city, Long An Province - Le Cong Dinh chaired a direct dialogue with the city's people on administrative procedures and handling administrative procedures in 2019.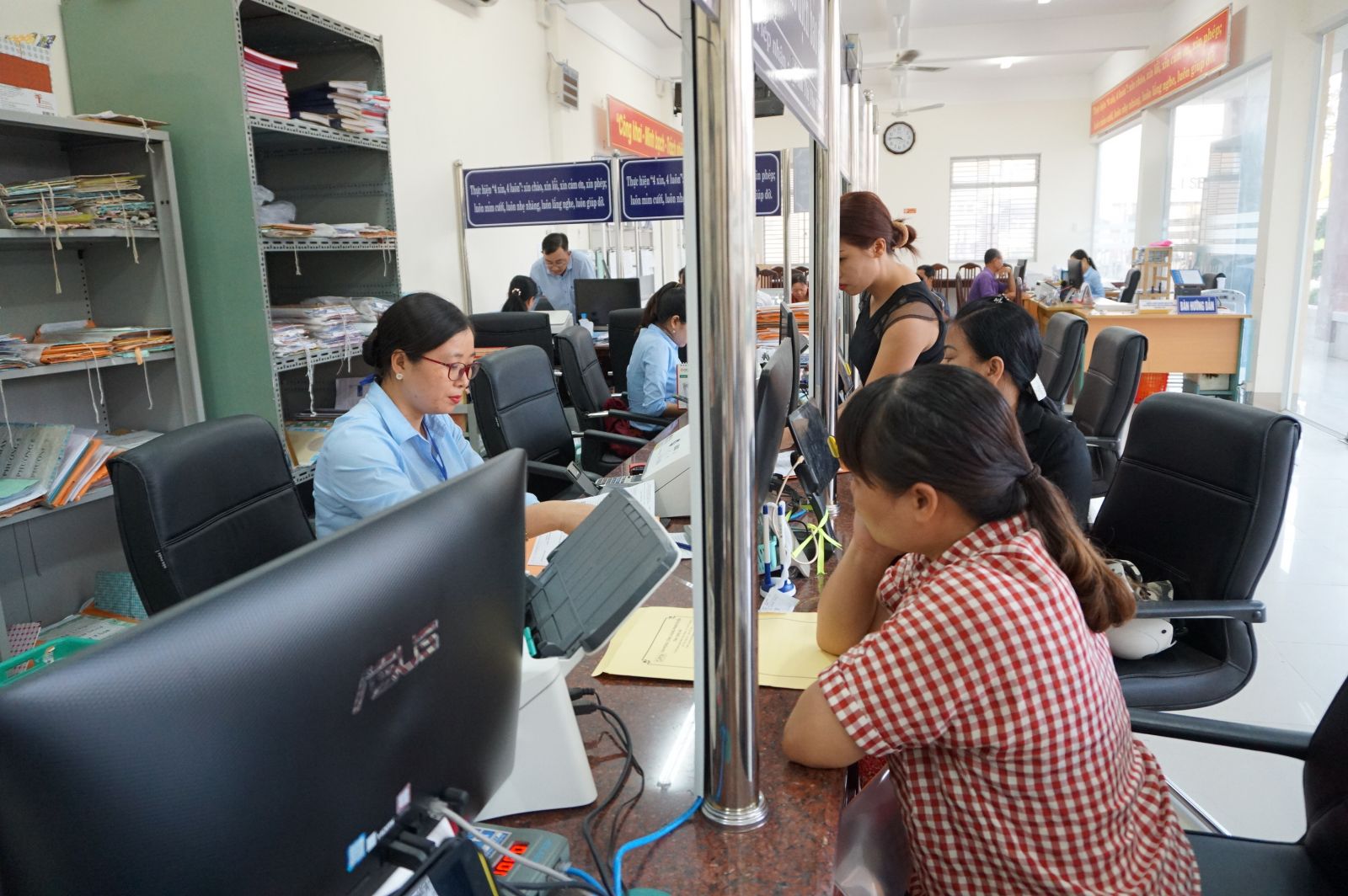 The city has many changes in handling administrative procedures for people
Over the past time, the city promptly proposed to the superior to consider adjusting, amending, supplementing and abolishing the administrative procedures which are no longer appropriate, cutting down the processing time, parts and number of dossiers, and so on to ensure publicity and transparency of information on administrative procedures to create favorable conditions for organizations and individuals to access, implement and monitor the implementation of administrative procedures.
Dossiers of organizations and individuals are received and processed in a larger number and processing time is faster than before; reducing troubles, travel many places, many times for organizations and individuals; limiting negative manifestations in the section of cadres, civil servants and public employees; the attitude of serving the people has clearly changed; etc.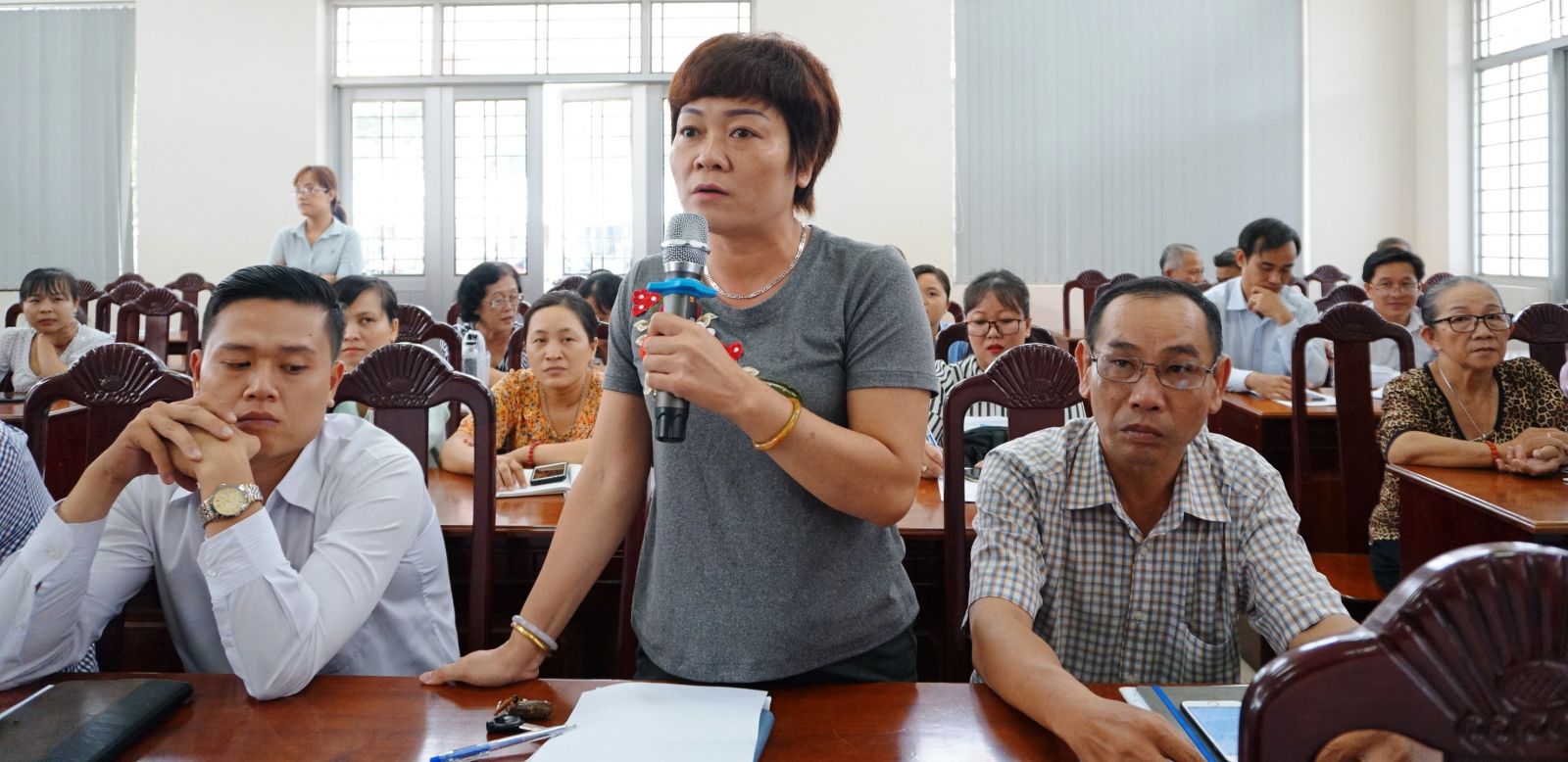 People ask city leaders their questions
However, in the implementation process, there are still some difficulties and shortcomings. The resolution of administrative records for organizations and individuals is guaranteed on time, but there are still late appointments, mainly in the field of land - construction. Some dossiers lack components as prescribed but do not require early addition, until the date of returning results to request additional; the number of dossiers received and processed through online public service level 3 and public postal services is still small; etc.
At the dialogue, the city people questioned some land-construction issues; judicial - civil status. In particular, mainly focus on changing the purpose of land use rights; parcel separation issue; procedures for making birth certificates for children; etc.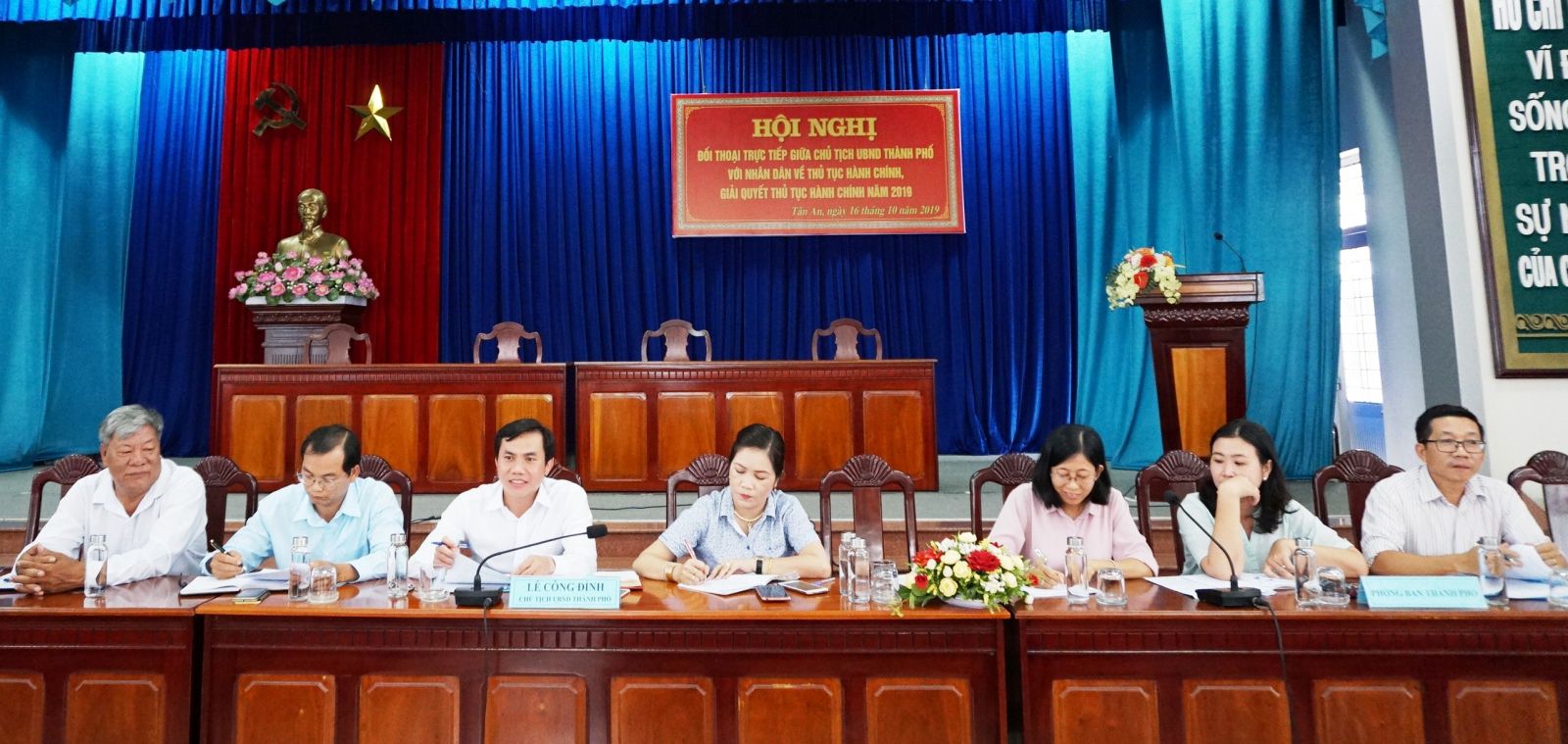 Tan An city leaders, departments and boards dialogue with people about administrative procedures
Chairman of Tan An city People's Committee - Le Cong Dinh said that the dialogue aims at listening to the people's opinions about the resolution of administrative procedures for the level of commune, ward, professional offices as well as the City Public Administration Center, and so on to promptly solve difficulties and problems in the implementation process.
Thereby, promoting the supervision role of the people; create favorable conditions for people to deploy and supervise the implementation of administrative reforms of state administrative agencies./.
By Thanh Nga – Translated by Duc Tam
Source: http://baolongan.vn/chu-tich-ubnd-tp-tan-an-doi-thoai-voi-nguoi-dan-ve-thu-tuc-hanh-chinh-a83848.html