Demand for manual laborers increases in March
The Job fair in March took place on March 15 and attracted a huge number of job seekers. The number of enterprises having the recruitment demand was on the rise compared to previous months with over 10,000 laborers.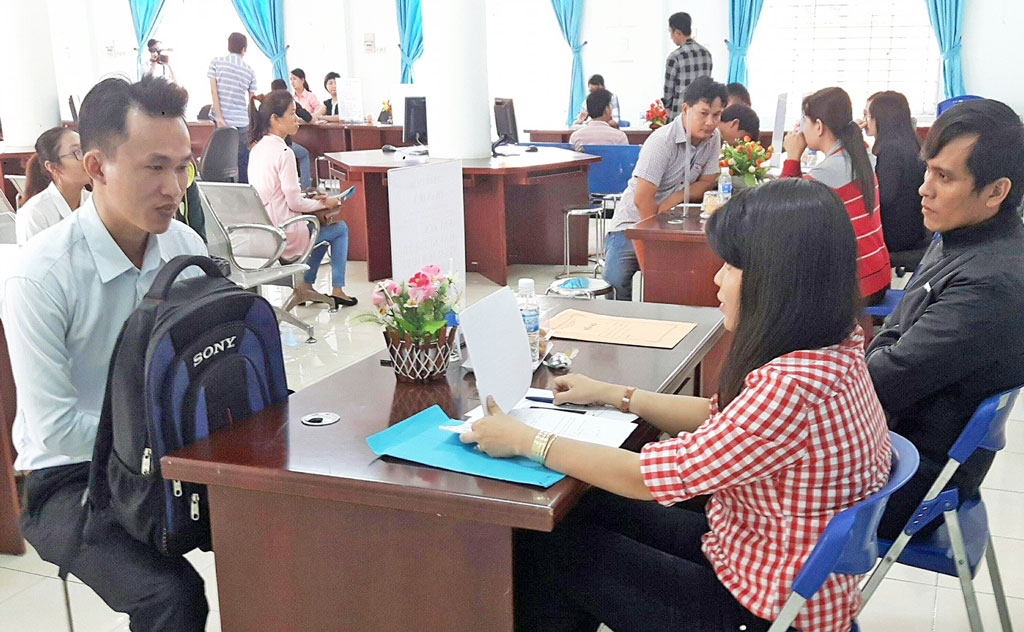 A total of 20 enterprises joined the fair to interview directly laborers
A total of 20 enterprises of leather, footwear, garments & textile, electronics, tourist, services, transportation, insurances, real estate…joined the fair to interview directly laborers.
Enterprises had demand for a lot of laborers, including the FuLuh Shoes Company, Ju Young Co.Ltd, which needed around 1,000 laborers each; the Long Hau Corp, JS ViNa Co.Ltd in need of 500 to 700 laborers.
The demand of manual laborers accounted for 78 percent and the others were unskilled laborers (college and vocational school graduates) and university graduates.
Although many job seekers flocked to the fair but enterprises said they had not yet recruited enough laborers for their demand.
To attract laborers, many enterprises have launched many new policies with average wage from VND 5 to 7million per month. But their demand has not been met
At the session, enterprises received over 400 files and it is expected over 360 laborers could find new jobs./.
By Tuong Ba –Translated by Van Ha