Long An: Entrepreneurs instructed about e-commerce business
Long An Department of Industry and Trade has just coordinated with Vietnam E-Commerce Association, Lazada.vn e-commerce channels to promote e-commerce business for entrepreneurs in the province.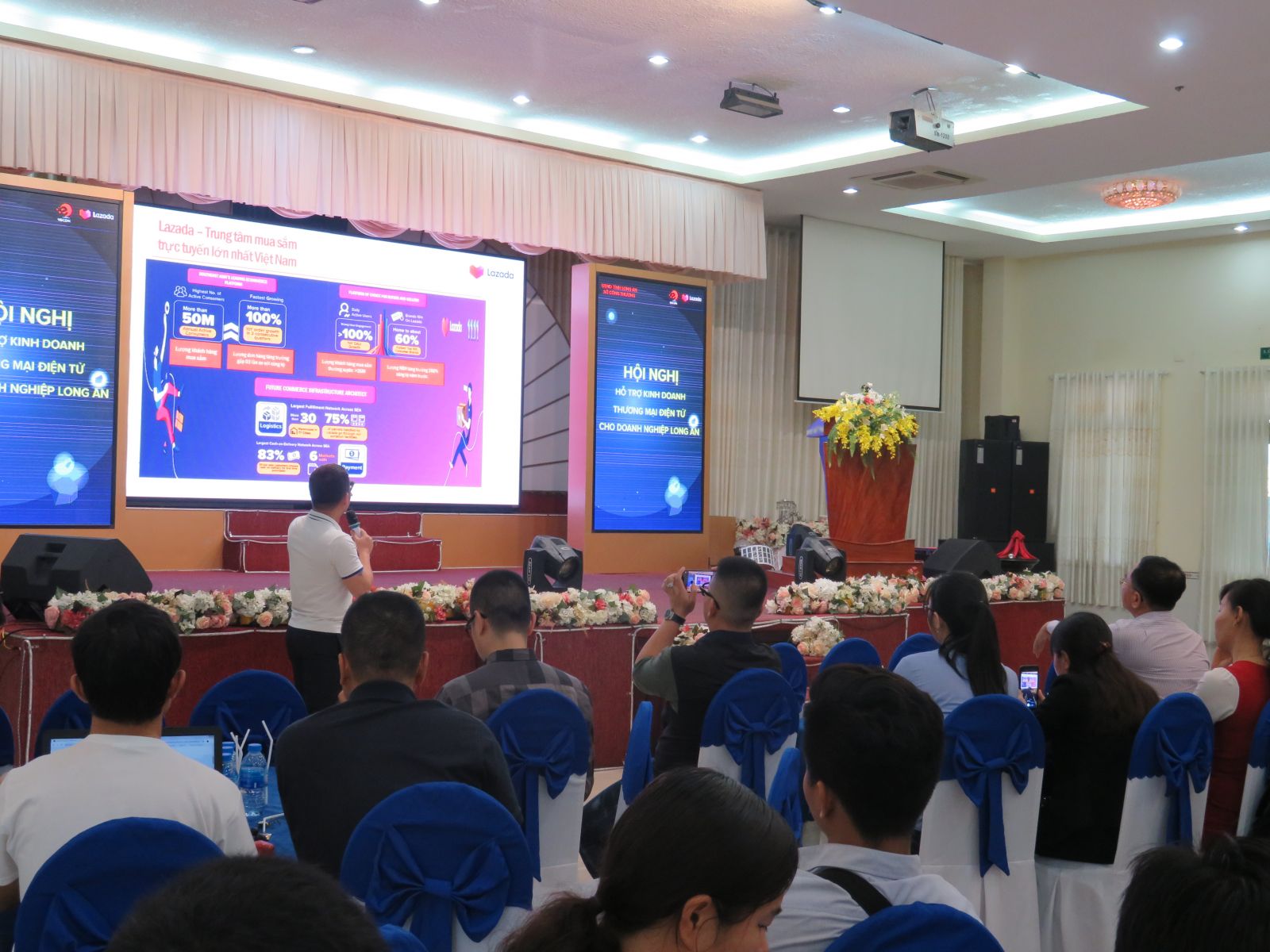 Lazada representative instructs entrepreneurs the procedures for selling goods via e-commerce channels
Lazada is an e-commerce channel that is highly appreciated by the salespeople and most users today with the extremely large and professional online shopping system. Lazada can be said to be an intermediary channel connecting stores, online shops and businesses with customers on the same system and bringing benefits to both. Especially for many small shops and retail businesses, intermediary e-commerce channels such as Lazada are an effective means to increase sales as well as boost their sales effectiveness.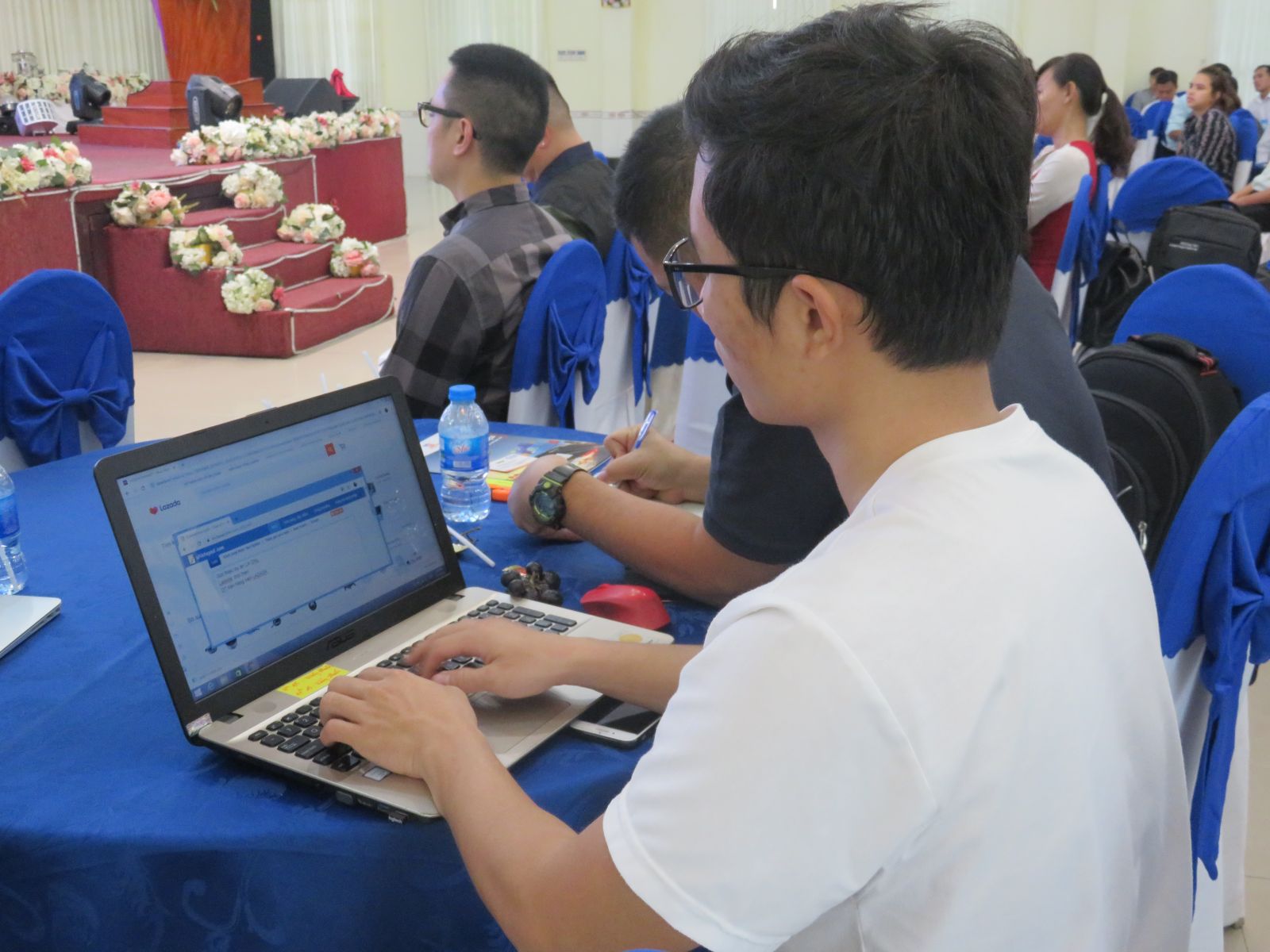 Entrepreneurs can open an online store on Lazada and sell their products
Currently, many shops and online shops have chosen and become sales partners on Lazada. As a Lazada partner, you can open an online store on Lazada and sell your products. Entrepreneurs do not need to search for customers because customers will find the products and shops by themselves here.
In order to be able to sell goods via Lazada Vietnam, entrepreneurs need to prepare the following necessary conditions such as business registration license, bank account number of the business, operating license of the company (to prove company or business operating clearly and transparently). For fashion shop owners, they only need their identity card and bank account.
At the seminar, Lazada's representatives warned businesses and shops not to sell counterfeit, fake and poor quality goods and must write a description of the product truthfully./.
By Mai Huong – Translated by Duc Tam
Source: http://baolongan.vn/long-an-to-chuc-huong-dan-doanh-nghiep-kinh-doanh-thuong-mai-dien-tu-a86196.html