Agricultural products connected to consume during epidemic season
Long An is a locality with many agricultural products, in addition to rice, there are also some other key types such as dragon fruit, lemon, vegetables, etc. Over the past time, the Covid-19 epidemic has been complicated, many supply chains were disrupted, agricultural products are harvested with a large yield but they are difficult to consume.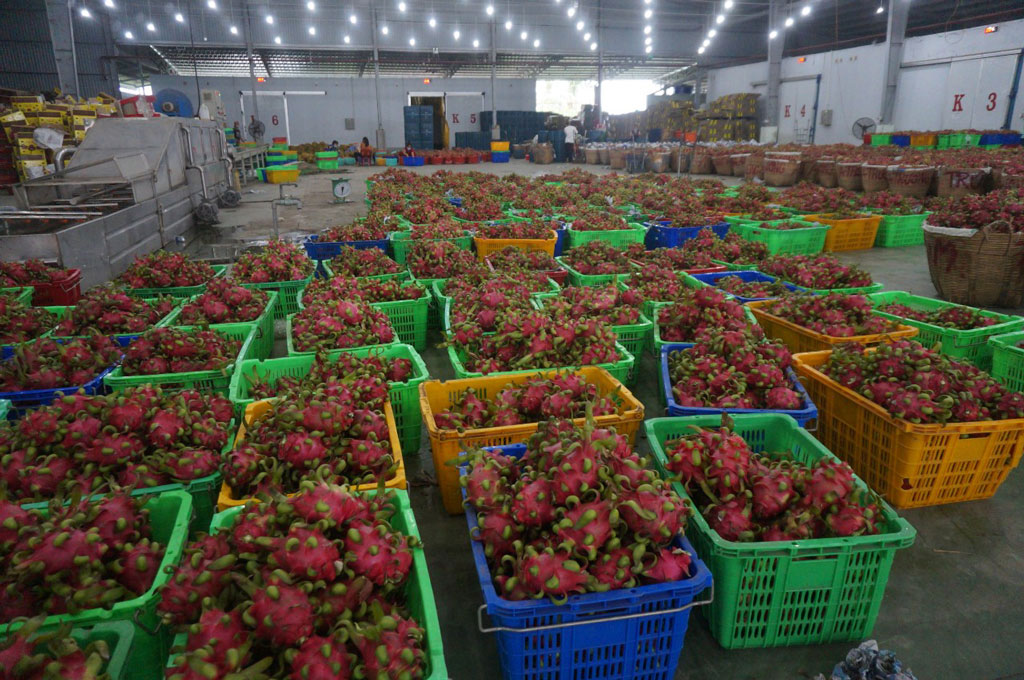 Consumption connection for local dragon fruit needs attention
Connecting in various forms
Facing that situation, the Department of Industry and Trade has implemented many solutions to develop the domestic market, promote goods circulation and improve the connection between production and the market according to the supply chain. Thereby, it provides focal information of supplying goods, especially agricultural products of the province, to the Ministry of Industry and Trade, commercial counselors in other countries, provinces, cities, associations and enterprises to connect with consumption connection; introduce enterprises to participate in stabilizing the markets of provinces and cities, especially Ho Chi Minh City and Ha Hoi.
In particular, the Department of Industry and Trade advises on adjusting the trade promotion program plan in accordance with the epidemic situation. It is the form of e-commerce, direct connection and online. At the same time, it maximizes the Zalo group trading in the provinces, Zalo Long An Business Association, Zalo compatriots in Long An to promote and connect consumption; introduce agricultural products on the e-commerce platform.
From those connections, they have cooperated with the Vo So e-commerce platform of Viettel Group and Postmart of Vietnam Post to bring typical products, OCOP products, agricultural products with more than 100 products and consume about 150 tons of goods and nearly 2,000 combos of agricultural products; put agricultural products of the province on the sales page of Prefood.vn and SaiGonTel channel.
The Department of Industry and Trade has supported more than 400 businesses to participate in conferences and seminars to connect supply and demand, online trade to develop domestic and foreign markets (agricultural products, processed products, rice, dragon fruit); understand the markets in UK, Moroccan, Indian, Dutch and Pakistani. Currently, it supports businesses and cooperatives to join 6 major domestic e-commerce platforms and Alibaba.com export platforms.
Finding stable markets
From the connection of the Department of Industry and Trade, Duong Vu Co., Ltd. has provided more than 5,500 tons of rice at subsidized prices to such provinces and cities as Dong Nai, Binh Duong, Tien Giang, Ho Chi Minh City, Vietnam Post Office Group, people in the province and many other rice enterprises.
Long An Post Office consumes about 1,000 tons of goods, agricultural products, rice into the system of shops and selling places inside and outside the province; Viettel Post about 30 tons of goods, thousands of combos. In addition, it connected with shrimp consuming companies; dragon fruit and pineapple to consume vegetable and seafood combos.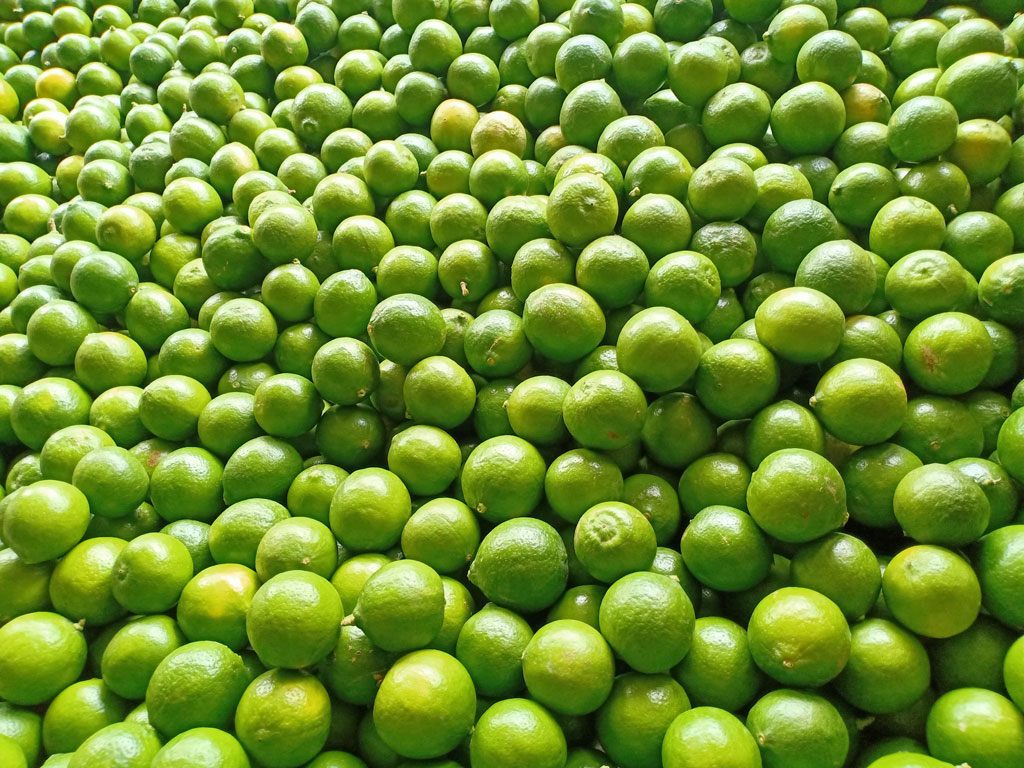 Long An also has a relatively large lemon production in Ben Luc and Duc Hue
According to Mr. Nguyen Quoc Cuong, Director of My Thanh Cooperative (Thu Thua), the cooperative's expansion of the supply range of agricultural products to the market right during the Covid-19 epidemic season had the important support and connection of the Department of Industry and Trade. Every day, the cooperative sells 10-15 tons of agricultural products of all kinds to other provinces.
Previously, the cooperative normally only supplied agricultural products to the Ho Chi Minh City market, but recently the operation has expanded to Tien Giang, Ben Tre, and Dong Nai provinces. The scope of supply expanded, so the cooperative also purchased agricultural products for farmers to other districts outside Thu Thua.
In Chau Thanh district, where there are more than 9,000 hectares of dragon fruit, due to the influence of the Covid-19 epidemic, consumption also faces many difficulties. The localities are flexibly looking for market for dragon fruit through many different consumption channels. In which, meeting, working and encouraging enterprises to buy dragon fruits for farmers. There are businesses that buy to support farmers, there are businesses that buy but have not yet sold it but have to store it in cold storage. "To consume dragon fruit in the district, the Department of Industry and Trade plays an important role in connecting", said Chairman of Chau Thanh District People's Committee - Nguyen Van Khai.
In addition to the above products, the Department of Industry and Trade connects the consumption of sweet potatoes of Tan Long Cooperative, over 400 tons so far; connecting consumption of hundreds of thousands of poultry eggs and tens of tons of vegetables of enterprises and cooperatives implementing social security packages of localities. In order to promote the consumption of agricultural products in the coming time, the province will continue to coordinate to facilitate the circulation of agricultural products.
All levels and branches continue to support enterprises to soon restore production and trade; especially enterprises producing and trading agricultural products, enterprises supplying agricultural materials (to stabilize the fertilizer market); reopen traditional markets.
In addition, enhancing capture of market information, prices, operation situation of border gates, requirements for direct and online connection to connect consumption. Support the implementation of trade promotion programs, strongly shifting to e-commerce.
"In the coming time, through e-commerce channels and a modern domestic distribution system to boost consumption and export. At the same time, it continues to promote the effectiveness of the Zalo group to connect consumption between businesses, provinces, cities, between businesses and localities to connect agricultural product consumption for farmers" - Director of the Department of Industry and Trade - Nguyen Tuan Thanh said./.
By Le Duc – Translated by Duc Tam
Source: https://baolongan.vn/ket-noi-tieu-thu-nong-san-trong-mua-dich-a123872.html