Long An cooperates to organize 2023 Vietnam Investment Promotion Workshop
On March 8, Long An coordinated with related units to organize the 2023 Vietnam Investment Promotion Workshop.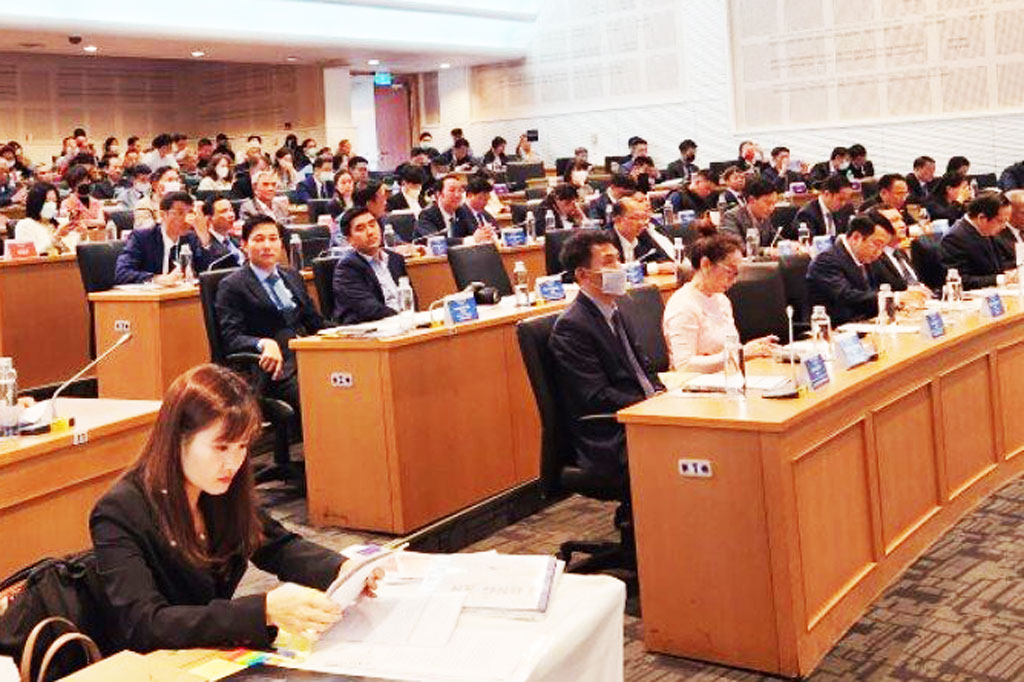 At the workshop
The workshop was held at the GIS MOTC Convention Center in Taipei City. Attending were President of Vietnam Economic and Cultural Office in Taipei - Vu Tien Dung; General Secretary of Taiwan Affairs Committee - Tran Duy Thai; Former Director of Taipei Economic and Cultural Office in Vietnam - Hoang Chi Bang; Economic Advisor of Long An - Nguyen Minh Lam; leaders of departments and branches of Long An province; industrial park infrastructure enterprises in Vietnam; and more than 150 representatives of large enterprises and corporations in Taiwan.
Speaking at the workshop, Economic Advisor of Long An Province - Nguyen Minh Lam emphasized that Long An in particular and Vietnam in general has become an increasingly important link in the trend of shifting supply chains in South East Asia region. The province has built an ecosystem for the business community and investors to develop to invest in synchronous infrastructure, create a clean land fund of industrial parks, develop Long An into an industrial center of the southern region, train human resources. Those are the core that create the premise to attract investors to the province. At the same time, he affirmed, Long An always welcomes, accompanies and creates the best conditions for investors to invest and develop sustainably.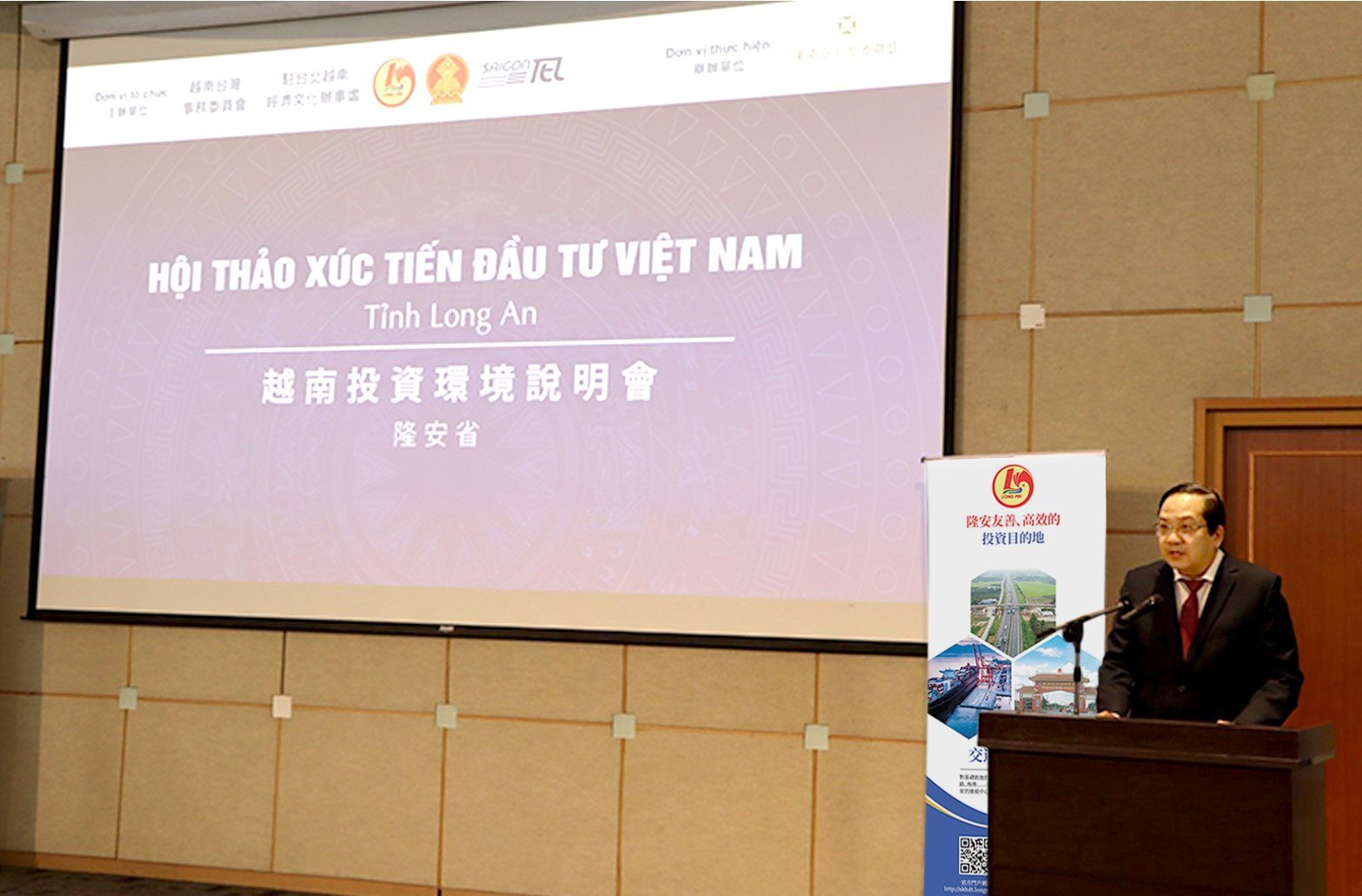 Long An Economic Advisor - Nguyen Minh Lam welcomes Taiwanese investors to Long An
At the workshop, Deputy Director of Long An Department of Planning and Investment - Truong Van Liep introduced about the investment environment, strengths, development orientation and attraction of Long An in the coming time.
Currently, in Long An, Taiwanese investors have about 180 projects, with a total registered capital of over 1 billion USD, accounting for about 10% of total FDI capital and ranking 2nd among about 40 countries and territories investing in the province. These projects not only contribute positively to economic development but also create many jobs for workers in Long An.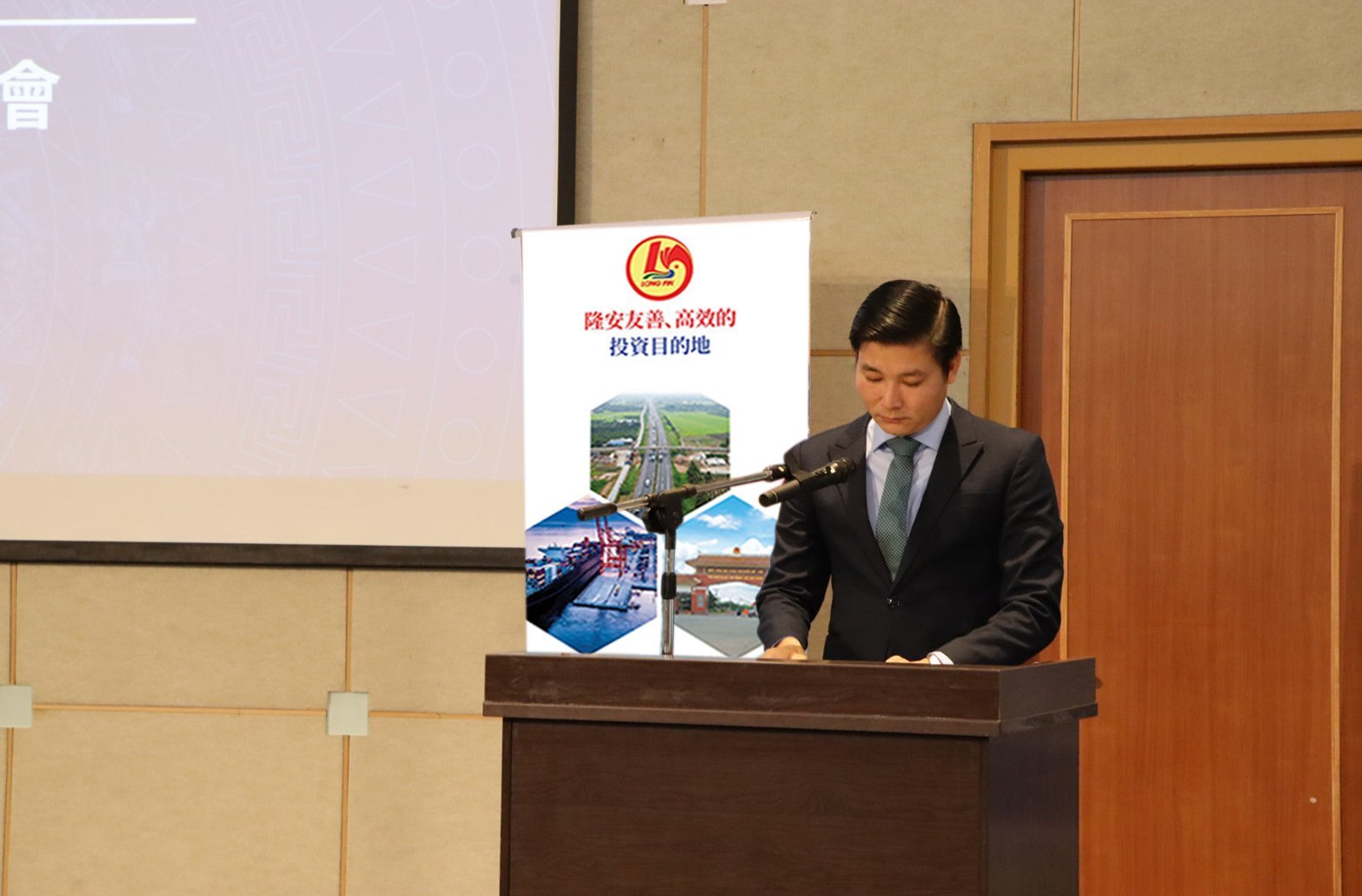 Deputy Director of Long An Department of Planning and Investment - Truong Van Liep introduces Long An's investment environment and attraction orientation
The Vietnam Investment Promotion Workshop in Taipei City is an opportunity for localities and businesses to meet and introduce the investment environment; exchange and connect cooperation opportunities to promote investment attraction, especially from leading Taiwanese companies and corporations in the fields of high technology, electronics, semiconductors, medical equipment, logistics, high-tech agriculture, environmental improvement, education and training. Those are also the fields that Long An orients to attract investment, especially to the province's coastal economic zone in the near future.
Within the framework of the workshop, many Taiwanese businesses and investors connected and learned about the investment environment in Long An. Members of the Long An Delegation informed investors about the province's information on planning projects, policies and fields of investment attraction.
Taiwanese businesses connect and exchange with Long An province at the workshop
On March 9, the delegation of Long An province will continue to work with investment partners in the field of construction and logistics; survey a number of traffic works and efficient logistics operation models./.
By Staffs - Translated by Q. Thien
Source: https://baolongan.vn/long-an-phoi-hop-to-chuc-hoi-thao-xuc-tien-dau-tu-viet-nam-nam-2023-a151021.html