Long An erects 45 boundary stones with Cambodia
Long An province has installed 45 out of 60 major boundary markers between Vietnam and Cambodia which the National Frontier Committee has assigned the province to erect, demarcating 79.3 kilometers of the border this year.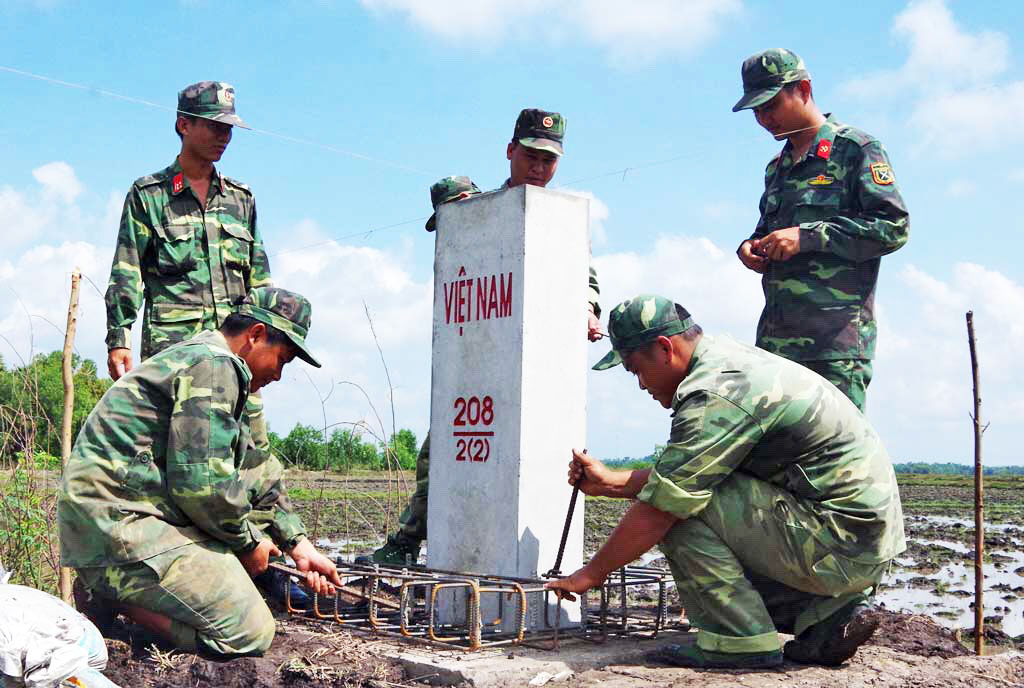 Long An has determined and erected 45 boundary markers between Vietnam and Cambodia
That was announced at a conference hosted by the Propaganda and Education Board of Long An province Party Committee in coordination with Kien Tuong town Party Committee on November 29.
Relevant agencies have closely worked together in propaganda for border demarcation. Party committees and local authorities have organized visits as well as diplomacy, cooperation and exchange activities between the two sides in many fields.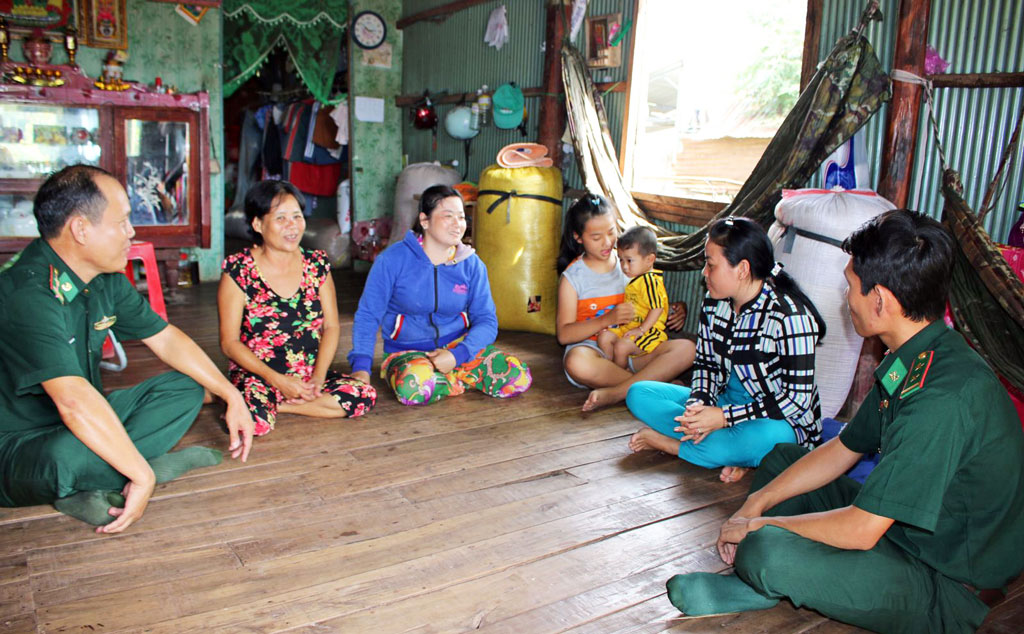 Demarcation propaganda has been intensified
Periodical meetings between Long An province government of different levels and border posts with Svay Rieng and Pray Veng provinces have been maintained.
At the conference, the propaganda and education boards of border districts, provincial and district border military forces informed advantages and difficulties in border demarcation propaganda and in cooperation operations to uphold security, order and fortify the unity between Vietnamese and Cambodia residents in the border area.
Deputy head of Long An Party Committee's Propaganda and Education Board Hoang Dinh Can prompted local authorities and relevant agencies to further cooperation in people to people diplomacy for the close relationship between Vietnamese and Cambodian residents in the border area./.
By Van Dat – Translated by Hanh Lien