Long An's environment agency organizes online dialogue with residents
The Department of Natural Resources and Environment of the Mekong Delta province of Long An has just organized an online dialogue with local residents and enterprises.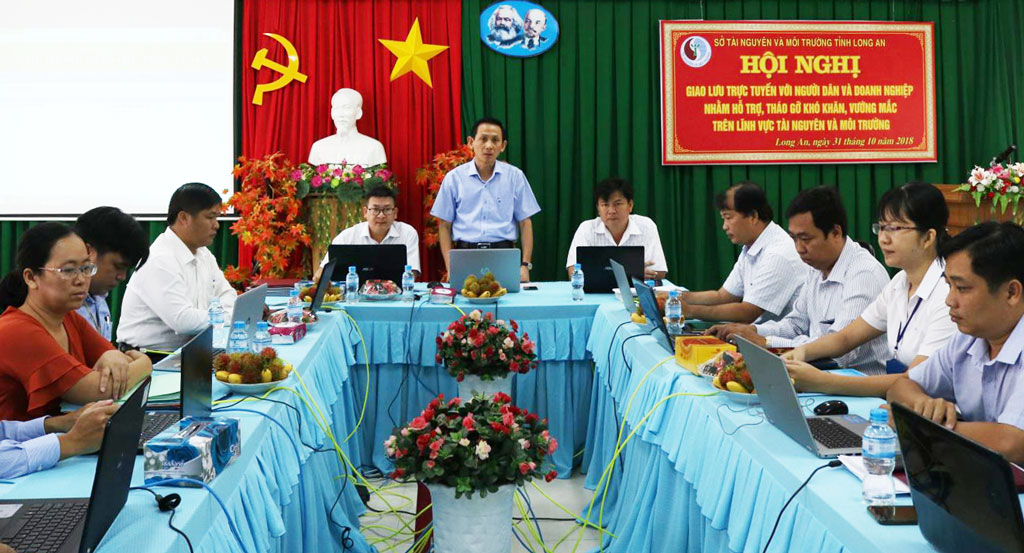 At the dialogue
At the dialogue, the department recorded and answered ten questions focusing on the field of land such as granting certificates to land users, introducing procedures for land-use purpose changes, transferring land use rights and so on. In addition, there were some questions regarding the environment and minerals.

This activity aims to improve the Provincial Competitiveness Index (PCI) in the natural resources and environment sector. It is held regularly and attracts the participation of the department, residents and enterprises in an attempt to quickly cope with various difficulties, identify shortcomings in mechanisms and policies so that the authorities can propose some feasible solutions to minimize weaknesses./.
By Thanh My - Translated by Pham Ngan