Pork price gradually recovered
Despite remaining complicated in some localities of the whole country, the African Swine Fever (ASF) is basically under control in Southern provinces. Therefore, pig consumption has increased again and pork price has also gradually recovered.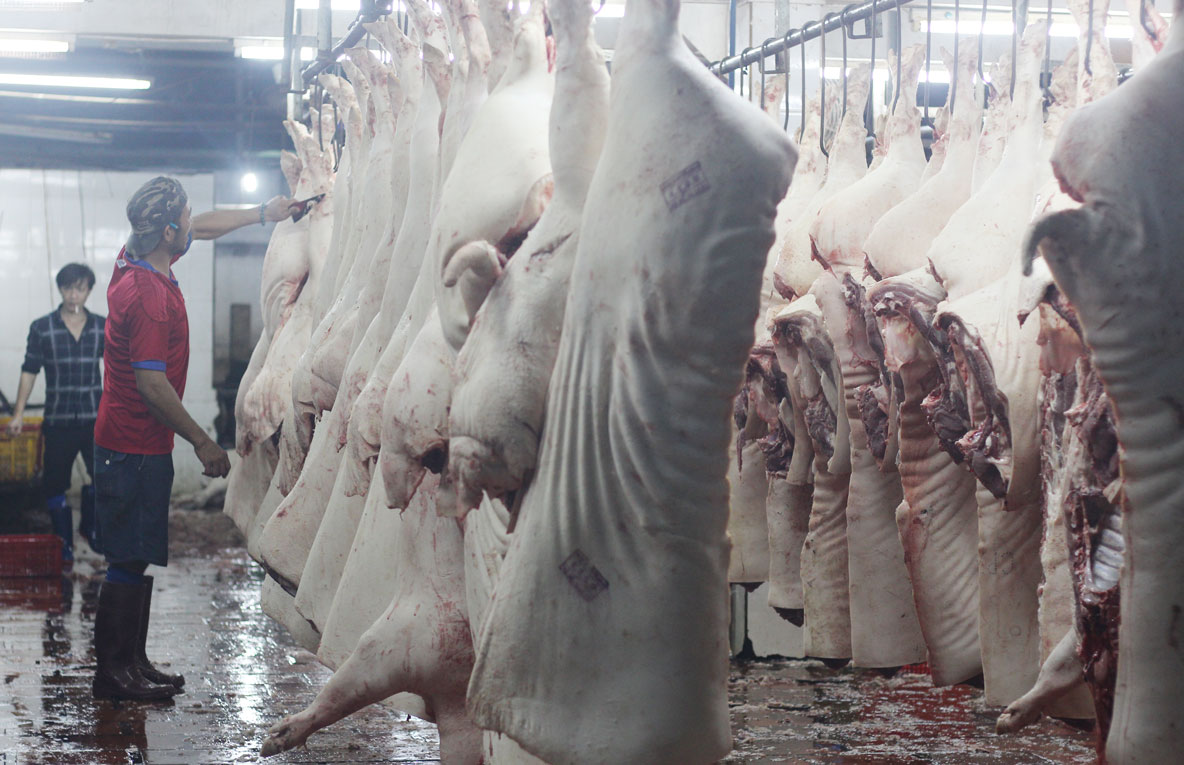 Pork price gradually recovered
According to the Domestic Market Department under the Ministry of Industry and Trade, the price of pork increases from VND 1,000 to 3,000 per kilogram, especially in the Southern provinces.
The price of live pigs in Tien Giang and Binh Duong province increased by VND 2,000 per kilogram and by VND 1,000 per kilogram respectively. In Can Tho City, Tra Vinh and Soc Trang provinces, pigs are being purchased from VND 46,000 to 49,000 per kilogram. The price of live pigs in Dong Nai province also stays at a good price, particularly from VND 43,000 to 48,000 per kilogram.
In Long An, pigs are bought at VND 47,000 per kilogram, rising from VND 2,000 to 5,000 per kilogram compared to previous weeks. Besides, in accordance with the Southern Pig Breeding Company, the price of pork will be increased slightly by VND 1,000 per kilogram. This will push up the price of pigs at the farms in the future.
Deputy Director of Department of Agriculture and Rural Development - Dinh Thi Phuong Khanh said that until now, the southern provinces have not confirmed any cases of ASF infection.
In March 2019, the price of pork in the province decreased due to consumers' concerns over ASF. For that reason, functional forces often propagate the ideas of not boycotting pork.
On the other hand, apart from actively preventing and controlling epidemics, the localities also place heavy emphasis on implementing the Prime Minister's Directive No.09/CT-TTg.
To be more particular, this document focuses on the prevention and control of ASF, blue ear disease, foot and mouth disease in pigs as directed by the Prime Minister in Directive No. 04/CT-TTg and on dealing with epidemics to prevent new outbreaks.
It also requires strict handling of trafficking, slaughtering, transporting sick pigs and sick pig products as well as covering up sick pigs.
By Huynh Phong - Translated by Pham Ngan